Client Background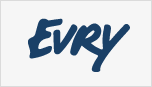 EVRY is the largest IT company in Norway and the second largest IT services company in the Nordic region. With 10,000 employees, EVRY delivers daily IT services from 21 Norwegian and 50 Nordic towns and cities for more than 14,000 public and private sector customers. EVRY is the product of the largest-ever Nordic IT merger of EDB and ErgoGroup.
EDB Financial Services unit as a customer (now EVRY Financial Services)
The iHub solution covers the complete master data management area for financial service providers – including data about customers, roles, segments, organizations, products, pricing, and agreements.
Onshore team of 15 people
Business Challenge
Resources with mainframe / Cobol knowledge are scarce at the customer's site
The team had to increase its delivery capacity
Solution
Key steps taken by Infopulse:
Built the team of 8 software developers and 3 QA engineers
Assembled a trainee group and conducted a series of training sessions on databases and mainframe technologies
Results
Key achievements:
2 years of successful deliveries
The trainee group turned into a fully-functional Cobol software development team in 6 months.
Participation in the product maintenance
80% of the development done by Infopulse
Very low defect rate, performance as expected
Business value:
Reduction of risks related to resource unavailability
New opportunities due to young promising resources
Project Facts
Technologies:
Mainframe Express
DB2
MKS
Integrity Client
z/OS
COBOL
СICS
Customer Quote
This weekend the iHUB Product application together with the remaining parts of the iHUB Organization have been set into production. I would like to summarize the status at this moment for production setting of iHUB Product and Organization with these words: So far, SO GOOD! You have done a GREAT JOB. — Roar Eriksen, EDB ErgoGroup Project Manager.
Share this case study: