Infopulse has always paid special attention to keeping the public in the know of the latest company news. Since business development is currently becoming one of the most strategic directions at Infopulse, we would like to tell you more about the cooperation with our Israeli partners, Michael Kodenzov and Nimrod Mano.
The beginning
So, how did it all start? Michael used to work for a company which collaborated with Infopulse. The collaboration proved to be very successful and Michael's experience dealing with Infopulse was nothing but positive. He was impressed by the professionalism of its specialists and their constructive approach to business. When Michael and Nimrod started thinking of developing an outsourcing direction in Israel, Michael instantly thought of Infopulse as of the first and the best option.
Thus, the cooperation between Infopulse and its Israeli partners started in early 2015.
What's in it for us?
Michael and Nimrod are responsible for sales, marketing, and business development in Israel. They especially invest a lot of time into the business development: initiate cooperation with the leading-in-the-field Israeli companies in order to promote Infopulse; increase Infopulse brand-awareness; create a network of relevant professionals and negotiate with them Infopulse's services delivery to the local and global companies operating in Israel.
Currently, Michael and Nimrod are working on two contracts focused on the delivery of networking and telecom services respectively. Nimrod believes that the most promising area these days is High-Tech, and the most promising type of services is software development.
IT Israel-style: it's all about High-Tech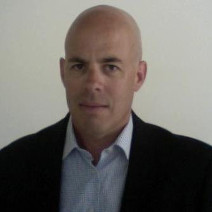 Nowadays Israel has an extensively developed IT market: there are a lot of companies in high-tech domain, regardless of what business area they are dealing with. "I think, in telecom, in several directions of high-tech technologies we [Israel] are global leaders,' says Nimrod. There are different kinds of companies size-wise in Israel, from numerous small start-ups to such multinationals as Amdocs. "And I think one of our main targets is to penetrate the high-tech industry and to sell software development services from Infopulse," summarizes Nimrod.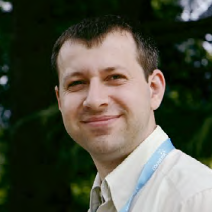 However, only a few years ago Israel was mainly an outsourcing business to global US companies, which, in a way, is similar to the contemporary Ukraine. Today Israel comes second by the number of start-ups worldwide, losing only to the US market. "So, I believe, it will take a few years and Ukraine will be in the same situation; and the young people will create new start-ups and it will boost IT market," says Michael.

Ukraine: the birthplace of the new IT superpower
IT industry in Ukraine is now rapidly developing. Our Israeli colleagues believe that Ukraine has the potential to grow as an IT superpower on the global scale. "I think it already has a very respectable position and many companies are opening developed R&D centers in Ukraine," says Nimrod, "I can name a few global companies, like Playtech, and many others that we know that are already very much operative in Ukraine." Nimrod is convinced that everything starts with the education of the young people at schools and universities. Another important thing is the entrepreneurial mentality of the youngsters. This combination can make Ukraine an up-and-comer in IT. "I surely believe that the infrastructure already exists in Ukraine. The education is at a high level … combined with a very cost-effective structure, I think there is no reason why Ukraine will not be developed further on this arena," concludes Nimrod.
"…The Infopulse team never say 'We can't do it'"
Michael and Nimrod believe that Infopulse has a huge added value on the market, "because you [Infopulse] are emerging with real "can-do" approach," explains Michael. This approach means that when a new opportunity or even several different ones come along, the Infopulse team never say 'we can't do it', 'we don't know how to do it', 'it's difficult, let's put in on hold', they always go with 'OK, we will do it', and 'we will find the way'. "And then I see a lot of discussions inside [the Infopulse team] how to do it better, how to improve it. This is the main advantage … the company mentality and here, I believe, is the main added value of Infopulse," says Michael.
Our Israeli partners view us as a company of great culture. Having cooperated with us, they have noticed a remarkable feature of Infopulse no other company has: each specialist they have worked with is highly-motivated and showed a great level of professionalism. "…these are the two points that are very much appreciated by our society," Nimrod says.
What's next?
Michael and Nimrod see the end goal of their activity as extensively selling Infopulse services and developing a sustainable partnership with us.
Looking forward to working with the ultimate team of professionals!
Both our partners have a lot of experience working with global companies of different sizes. "I think that this is the first time that we see such a great combination of professionalism, good motivation and excellent communication skills in each person we are working with," comments Nimrod.
Michael and Nimrod are looking forward to continuing their partnership with Infopulse and wish its professionals to keep up with the high standards of service they have established in the course of their cooperation.
---
Originally published November 30, 2015 Updated June 25, 2020