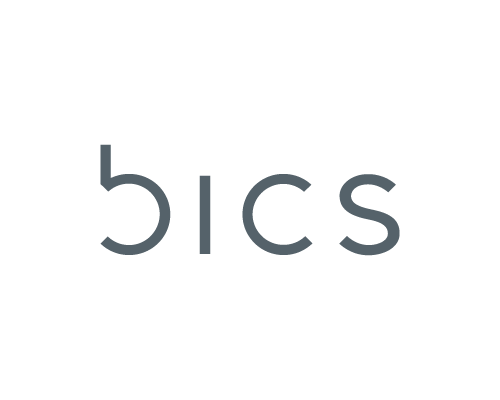 Tailor-made, Unique Core Network Services with Proactive Support
Industry:
Telecommunications
Business challenge:
BICS, a leading international provider of telecommunication traffic, needed a reliable vendor of Telecom Operations Services.
Business value:
Tailor-made high quality solution
Customer satisfaction growth
Increased revenue
Proactive services support
Solution:
Infopulse developed a complex and highly efficient Core Network Services solution, consisting of several directions:
Network Service Fulfillment
Network Service Assurance
Network Quality of Service
IREG testing
Technologies used:
SS7 (MAP, CAP etc.) & NGN (TDM, STDM, SIP etc.) signaling and protocols stack, mobile roaming, TCP/IP networks, and more.
Client Background
BICS is recognized in the wholesale communications market as a top global voice carrier and the leading provider of mobile data services. Its innovative suite of solutions for Voice, Messaging, Data & Connectivity, Business Intelligence & Analytics, Fraud & Authentication, Roaming, MVNE and Asset Monetization bring value to customers' businesses by enabling them to offer state-of-the-art communication services. Headquartered in Brussels, Belgium, it has over 1,000+ customers, including more than 400 mobile data customers, and employs 500+ staff worldwide.
Business Challenge
Being an innovative market leader, BICS needs to ensure their customized business solutions are supplied with timely, reliable and efficient support and services. European domestic IT services market could not satisfy the growing needs of the large telecom provider. Another critical factor was the lack of reliable IREG testing vendors. BICS started looking for the suppliers of the Telecom Operations Services among the existing outsourcing companies, but were unable to find an IT vendor they could trust until they came across Infopulse in 2010.
Solution
Having met extremely tight deadlines, Infopulse emerged with a tailor-made Core Network Services solution completely committed to the BICS processes, standards and procedures, satisfying all the business and user demands expressed by BICS.
The Telecom Services provided to BICS by Infopulse are the following:
Network Service Fulfillment:

Roaming Hub and Voice/VoIP provisioning, Managing customer interaction, managing voice customer interconnection lifecycle, fixed services design, validating Service Fulfillment, executing SDH interconnections setup and tests and more;

Network Service Assurance:

setting up and running a 24/7 Tier 1 and Tier 2 specialized telecom services support. Constant monitoring of International carrier network & services (Voice switching VoIP and TDM, SS7 Network, International data roaming, SMS/MMS traffic, etc.);

Network Quality of Service:

Proactive monitoring of voice traffic, handling and fixing network issues faster than the BICS customers react; proactive rerouting activities; spam, FAS, direct loops detection; CLI delivery issues treatment, etc.;

IREG testing:

to ensure stable roaming service between operators.
Technologies:
SS7 signaling: MAP, CAP, MTP; INAP;
NGN signaling: TDM & STDM ISUP; VoIP via SIP (TDM); Sigtran;
SS7/Sigtran protocols stack;
TCP/IP networks: SMPP, SMTP, SNMP, MM4;
Mobile roaming;
Switches & platforms: Sonus, Veraz, Siemens STP.
Business Value
Infopulse makes sure BICS receives:
Tailor-made, unique Telecom Operations services, including superior quality IREG testing, no other Ukrainian company can provide;
High flexibility, fast implementation and support, improved time-to-market;
Structured (layered) operation and 24/7 customer support (Tier 1 and Tier 2);
Customer satisfaction with Tier 1 and Tier 2 support exceeds 94%, with overall satisfaction reaching 96%;
Proactive support of client requirements: see the problem before the customer does;
Increased revenue due to proactive actions as compared to what could be earned without the QoS team;
An image of a reliable Telecom partner due to world-class quality of telecom solutions provided by Infopulse.
Infopulse and BICS signed the agreement to extend partnership until 2030 with subsequent prolongation upon mutual consent.
BICS is heartily satisfied with the fruitful cooperation established with Infopulse, quoting:
Our main focus is to provide our customers with the highest levels of quality, reliability, and interoperability. Therefore, we always pay a decent attention to the testing of all our services. In order to sustain the growth of our business, BICS has been looking to extend its capacity in IREG testing and to combine this with pro-active maintenance tasks in the network. After a comparison of several options, BICS decided to extend the existing relationship with Infopulse to this area. Main drivers for this decision have been the flexibility and understanding of our needs by Infopulse, and the quality and cost of the resources we found. The first six months of our collaboration confirmed that the choice we have made was the good one.– Ronald Ballet, Director of Strategic Partnerships & Outsourcing