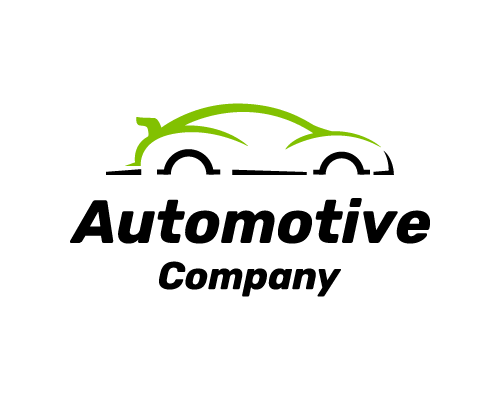 Client:
Manufacturer of electric cars
Business Challenge
Software Update delivery guarantee.

Even when Wi-Fi is not available, critical updates still must be delivered via LTE or 3G network as soon as possible. Solution must enable updates staggering to avoid cellular networks overload, especially when vehicles are often clustered in urban centers.

Software Update installation reliability and rollback.

Installation must not fail under any conditions, as there is no personnel to fix it. Thus, engineers of OTA Update follow the highest standard of update reliability by verifying sustainability on every step. If software update is interrupted due to any external factors, a system is designed to roll back to the previous state from the backup.

Over-the-air update must be secure.

The goal is to eliminate any issues related to ensuring safe vehicle-to-cloud communications. The team had to figure out how to enable an intact exchange of firmware, software and their meta data between OEM, Tier 1 and the Security Gateway ECU. Moreover, there were also other concerns regarding update package authenticity and integrity (data modification or data forging), authentication, and confidentiality.

Fleet management.

Also, the updates must be applied timely to large fleet of vehicles. Special campaigns were designed in order to monitor and control the status of software update distribution among vehicles in respect to model, market and other criteria.
Solution
Development of a concept of over-the-air (OTA) solution, which allows distributing software updates over a wireless network without the need of a physical access to a vehicle. A manufacturer can remotely deliver firmware updates, patches, software and data updates to a vehicle removing the need for a driver to contact a dealer or a repair shop.
Our team has selected the following OTA update flow based on its three key points:
Generating and storing software versions in the cloud-based Software Repository.
Uploading OTA required software into the local vehicle storage.
Installing new software and/or updating ECUs.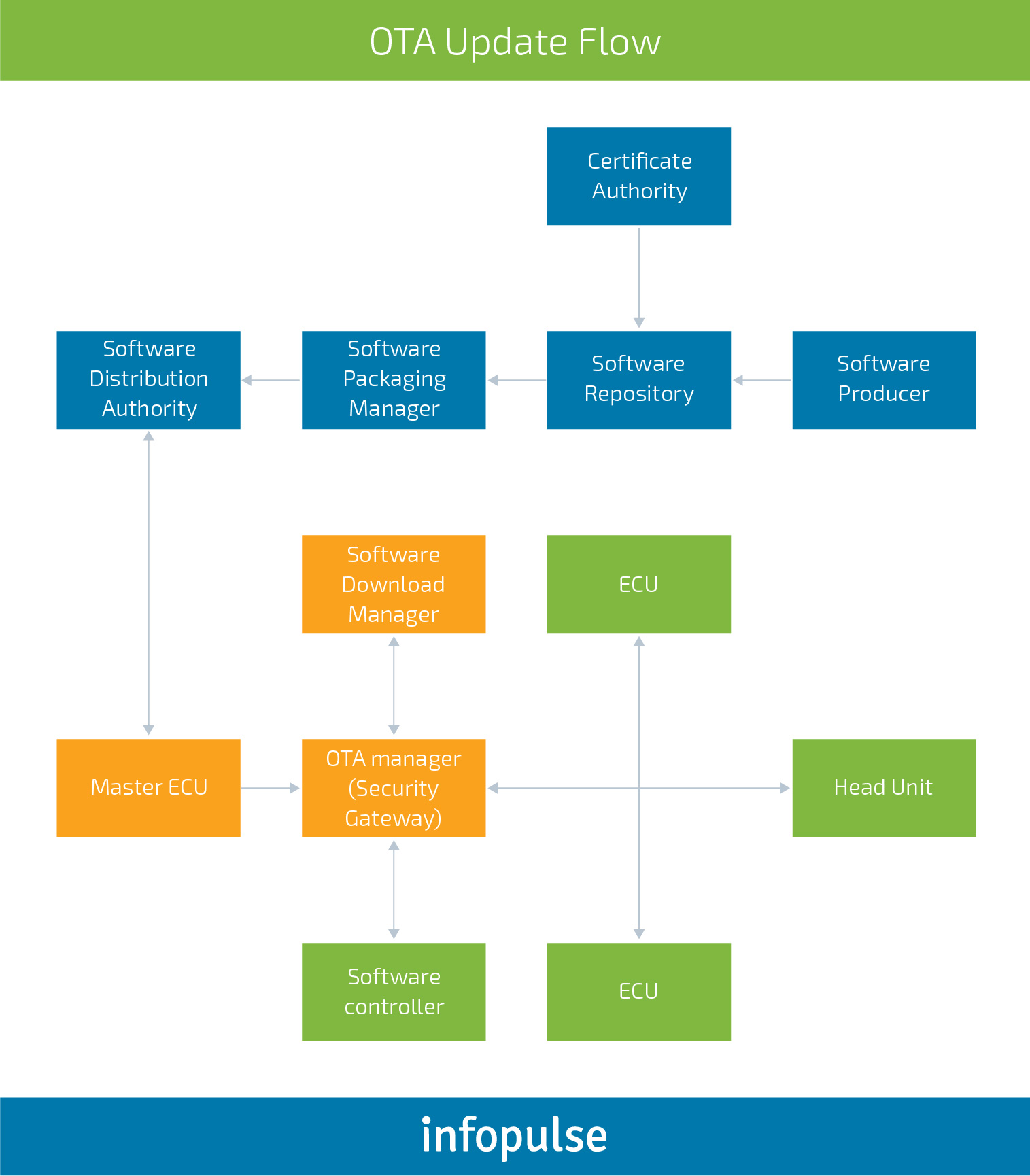 To overcome security challenges the team used the following approach:
All vehicle-to-cloud communications

are secured by TLS mutual authentication

based on certificates.

The authenticity and integrity

of the software is ensured by HMAC, CMAC or Digital Signature of the OEM and other stakeholders. For example, according to Digital Signature Standard (DSS),

any update must be digitally signed

with valid certificate and checked by distributor on all stages.

The confidentiality

is protected by the encryption of software update and data based on the asymmetric algorithm before their transmission to or from the cloud.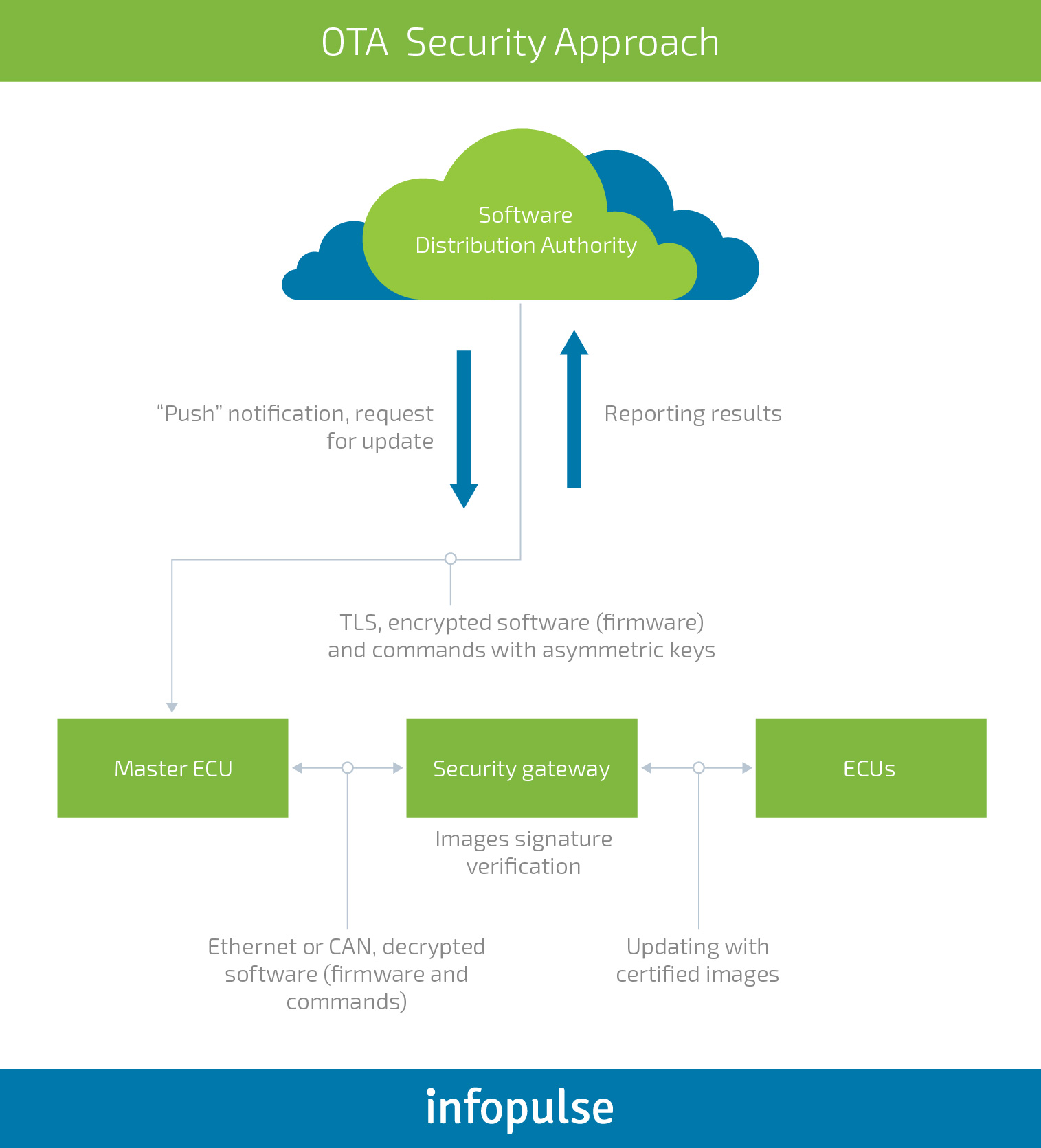 To ensure firmware installation regardless of disruptive factors, the software must be fully downloaded, the vehicle must be parked and the engine turned off. A Special Diagnosis manager is introduced as an extension to verify that the newly updated software operates as expected. It can also initiate rollback procedure to the previous software version.
Here's how software installation process is organized by our team.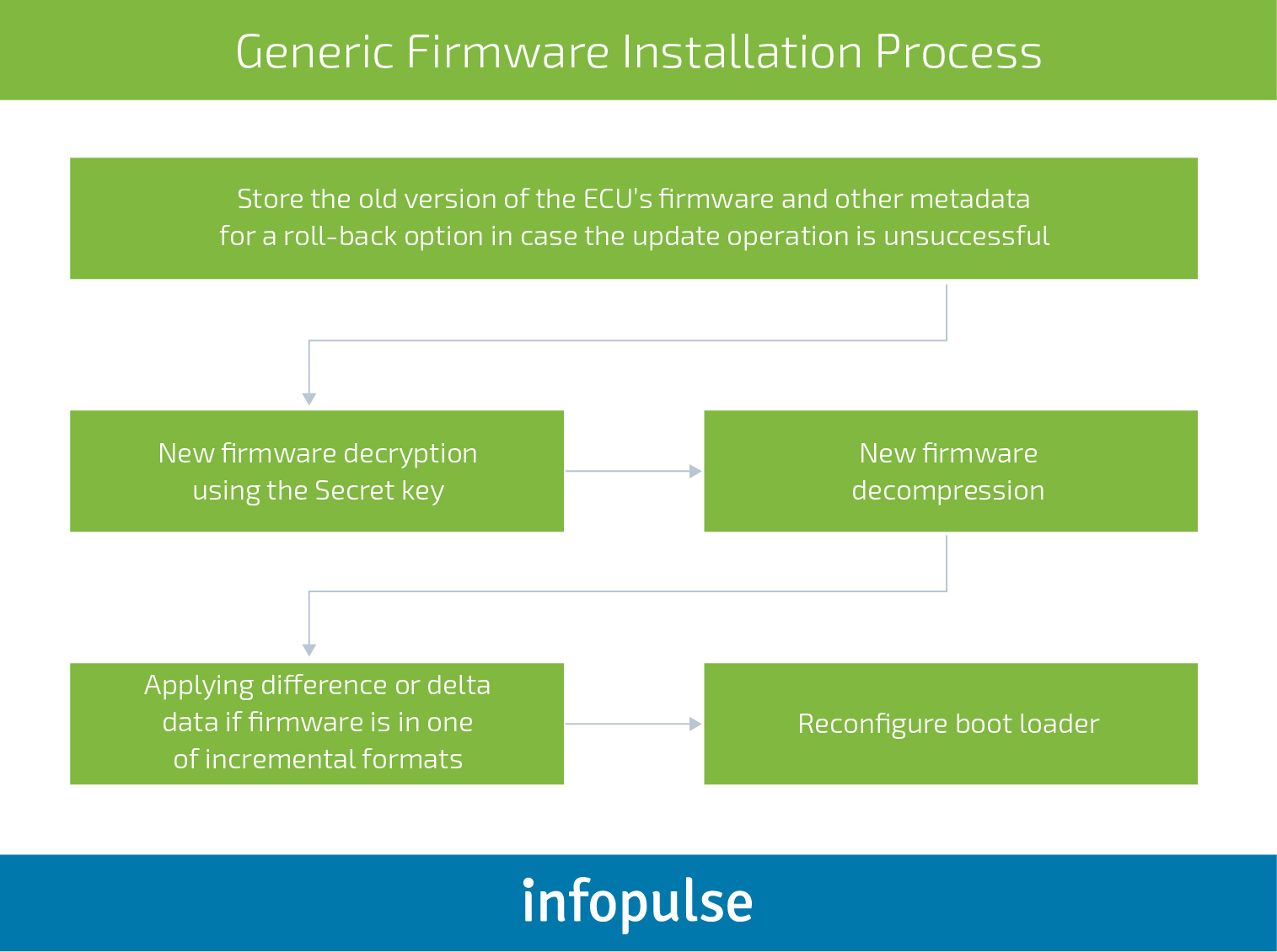 Business Value
Automating software-based recalls to resolve software defects
Upselling new or existing features to increase subscription revenue
Cost-effective updates of vehicle software and firmware
Managing much shorter lifecycle of software and firmware
Tracking ECU software down to the VIN, including software dependencies
Reducing warranty costs for OEMs
In-time updates stand for greater flexibility in the supply chain
Improved vehicle security due to timely keys updating, security libraries updating,
zero-day vulnerabilities patching
Enhancing a driver's satisfaction and brand loyalty
Technologies
In-vehicle IPC: CommonAPI
Vehicle-to-Cloud IPC: GRPC
Cloud: Azure
HMI: Qt5
Over-The-Air: Wi-Fi, LTE, 3G
Diagnostic Log and Trace: DLT component (AUTOSAR compliant)
OS: Linux
Arch: ARMv8
Hardware: Renesas R-Car H3 (Raspberry Pi for test purposes)