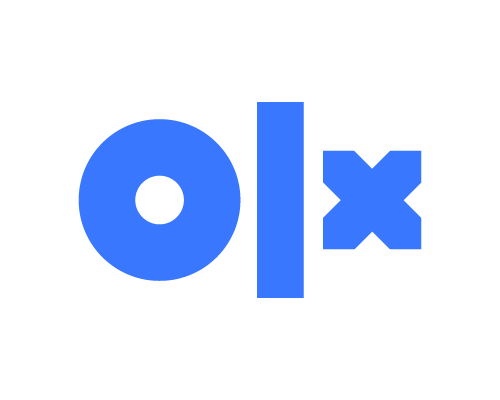 Ensuring Success of SAP ERP Rollout for a Global E-Commerce Platform
Client:
OLX Ukraine, part of OLX Group
Client Background
OLX Ukraine is a part of OLX Group, a global product and tech company with 14+ years of experience in the E-commerce industry, and 20+ classified brands worldwide. Owned by South African media and technology group Naspers, the OLX platform is one of the largest online classifieds platforms for buying, selling and exchanging products or services.
Business Challenge
OLX management required assistance in the rollout of the SAP ERP system for its office in Ukraine. Due to rather complex local tax legislation and accounting standards, many features and processes had to be pre-configured and localized. A core requirement was to integrate the ERP system with custom Ukrainian ECM solutions based on the 1C legacy system and design it to be consistent with IFRS regulations. Additionally, the new SAP solution had to conform to the internal corporate rules to the maximum possible extent, since it would be integrated into the global SAP network of the multinational OLX Group in Europe.
Solution
Upon evaluating the leading providers of SAP-related services, OLX selected Infopulse for its reputation as a reliable and experienced SAP partner. OLX and Infopulse worked closely on SAP Business Blueprint and solution implementation.
OLX has an online platform, which was integrated with SAP to serve for the billing purpose, topping up the accounts and revenue recognition in order to meet IFRS compliance rules. This integration aimed to facilitate transactions with business clients and to scale them further. Infopulse helped global OLX SAP team to orchestrate the integration of the OLX online platform with SAP Sales & Distribution module featuring automated accounting. Thus, ensuring the success of the new ERP solution integration with the global SAP system of OLX Group while maintaining local requirements and features.
Besides, the functional scope of this ERP transformation project included the following:
Expansion of SAP Core and Multi-ledger functionalities allowed to manage group, local and tax requirements;
Automated generation of files to be distributed through documentation flow systems – M.E.Doc and Vchasno;
Provision of UA localized templates and supporting Master Data migration from 1C legacy system, tailored for local reporting purposes;
Automated bank statement processing;
Revenue recognition flow and processing in line with IFRS regulations.
Technologies:
SAP FI/CO, SD, MM, HR, ABAP
Business Value
As a result of this complex transformation project, Infopulse helped OLX to achieve the following:
Launched an efficient and consolidated SAP ERP system that executes financial and accounting activities.
Maintained business continuity at the Go-Live phase with no business disruption.
Simplified monthly corporate reporting and improved end-user performance.
Ensured that the new solution is legally and fiscally compliant with all Ukrainian tax and accounting regulations.
Conducted workshops and training for OLX end-users.
Ensured knowledge sharing and transfer to the OLX SAP team, which will help OLX bring this experience to the other companies of OLX Group.
With thousands of transactions already performed by OLX UA business users, the new system is now fully available to all end-users in OLX UA Sales, Customer Service, and Finance and Accounting departments. The solution provides OLX UA with the advanced ERP platform for IFRS compliant financial reporting and further business growth.