June 03, 2020
In these extraordinary times, it is very important to contribute to the protection of public health and safety.
As a responsible business, Infopulse pays the utmost attention to Corporate Social Responsibility, strives to take care of the world we live in and contribute to the global effort.
Infopulse would like to support organizations fighting COVID-19 and offers them 2 of our solutions with a 100% discount*:
Infopulse SCM, our GRC product for standards compliance (Grundschutz, ISO, GDPR, etc.).
PACE Suite, our advanced application packaging solution.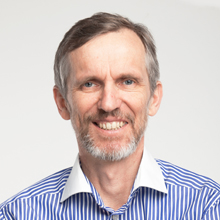 Only by joining forces together, we can go through these troubling times. Infopulse expresses our deepest gratitude to all the doctors, nurses, midwives, pharma experts, healthcare professionals, and all those brave men and women who are now fighting for humanity. We all need to do what we can to support people and organizations at the forefront of the worldwide battle against &nbsp. – Alexey Sigov, Infopulse President
Infopulse would also like to reach out to our partners, colleagues, and friends – we hope that you and your dear ones are safe and healthy. Please rest assured that on our part, Infopulse and our mother company TietoEVRY have taken all relevant measures to warrant uninterrupted delivery of our services, keep our specialists healthy, and do what we can to protect public safety.
If you have any additional comments, questions or inquiries that you would like to share regarding this announcement – please don't hesitate to contact us or get in touch with your key contact person in Infopulse.
Stop COVID-19. Stay safe. Stay Healthy. #stayhome
*Please refer to the official announcements on Infopulse SCM and PACE Suite websites for more information on how to receive the 100% discount on licenses for your organization. This offer is valid until further notice.