September 21, 2020
Infopulse Poland, an Infopulse delivery center in Warsaw, celebrates its achievements since the initial launch in October 2018. Expanding the company's presence in the EU to deliver innovative digital transformation services for our EU clients was one of the top priorities according to Infopulse growth strategy.
During the past two years, Infopulse Poland has successfully launched 3 out of 4 service lines presented at TietoEVRY: Cloud and Infrastructure, Industry Software, and Financial Services, as the company works on product development, application, and cloud projects.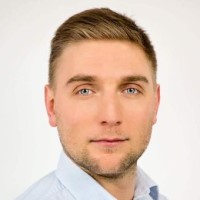 That was a very busy and exciting period for our company. We have managed to assemble a team of more than 60 specialists from scratch and have partnered with a dozen of Nordic clients. Currently, we are working on extending our presence in the Nordic market, while also looking for new project opportunities on the Polish market in Salesforce, SAP, Cybersecurity, and Infrastructure management areas. – Łukasz Olechnowicz, CEO at Infopulse Poland
As for the long-term development plans, the company is devising a nearshoring strategy for the Eastern European countries in partnership with TietoEVRY to have more opportunities to contribute to the common success and allow for timely decision-making in challenging situations. Furthermore, Infopulse Poland is set to add the Digital Consulting direction to their service offerings.
About Infopulse Poland
Infopulse Poland is the Infopulse delivery center that was opened in Warsaw in 2018. It is focused on delivering comprehensive services in the areas of software, research and development, application management, cloud, and IT operations.