May 04, 2020
In addition to being ranked as one of the best outsourcing providers in IAOP's Global Outsourcing 100 for three years in a row, Infopulse also received the 2020 Excellence in Strategic Partnerships Recognition.
The 2020 Excellence in Strategic Partnerships Recognition by IAOP is a confirmation of Infopulse's continuous efforts in achieving a distinctive outcome in strategic partnerships. A special and honorable achievement, this Recognition is also a brilliant symbol of our corporate values, which constitute the ground for our corporate strategy. As we strive to build long-term, trustful, and transparent business relationships with our clients and partners, we are fully committed to achieving common goals, creating mutual value, and contributing to shared success.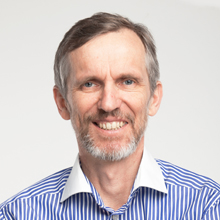 Our responsibility to our partners and commitment to excellence are the two key factors that drive us forward, but success would not be possible without mutual trust. Infopulse expresses our deepest gratitude to our partners, clients, and colleagues for all these years of trust that you give to us by preserving and expanding our partnership. As we continue focusing on collaboration and innovation, I would like to highlight once again that this accomplishment would not be possible without your long-standing support, which is the best appraisal of our efforts. – Alexey Sigov, Infopulse President
The &nbsp recognizes the world's best outsourcing service providers and advisors. This list is based on applications received, and judging is based on a rigorous scoring methodology that includes an unbiased review by an independent panel of IAOP customer members with extensive experience in selecting outsourcing service providers and advisors for their organizations. The list of companies honored with the Excellence in Strategic Partnerships recognition will be published in the 2020 FORTUNE 500 issue of Fortune Magazine, a special advertising feature produced by IAOP.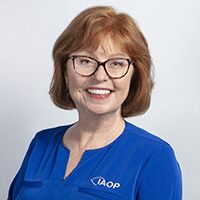 In recent years, we keep seeing more and more Global Outsourcing 100 applicants contribute their success to strategic partnerships. This is something to celebrate, and for this reason, we added it as an option on the GO100 award application. But make no mistake, our new Excellence in Strategic Partnerships program is a stand-alone, admirable recognition, and we're thrilled to honor these organizations. – Debi Hamill, IAOP CEO
As a reminder, recently Infopulse was recognized as an All Star Company and a Leader among the 100 best outsourcing providers according to 2020 Global Outsourcing 100 by IAOP.
About IAOP
IAOP is the global association that brings together customers, providers, and advisors in a collaborative, knowledge-based environment that promotes professional and organizational development, recognition, certification, and excellence to improve business service models and outcomes. Our members and affiliates worldwide are digging deep at IAOP conferences, learning at IAOP chapter meetings, getting trained and certified at IAOP courses and workshops, and connecting through IAOP social media, all with one goal: better business results. Whether you are a customer, provider, or advisor, new to collaborative business models like outsourcing, or you are an experienced professional, IAOP connects you and your organization to our growing global community and to the resources you need to get the results your company deserves and demands. For more information and how you can become involved, visit www.IAOP.org.