November 24, 2021
The employer brand strategy is being replaced by a new trend – interest-based communities within a workplace. Having been implemented by many global companies, the idea transforms an ordinary business relationship between a company and a specialist into professional affinity.
More than 2000 Infopulse specialists came to the idea of their own Infopulse community. The company builds long-term relationships based on trust with customers, partners, and professionals. It is a friendly community where it is easy to grow, develop, and connect with like-minded people.
30 Years of Experience
In 1991, two university friends and travel companions, Alexey Sigov and Andrey Anissimov, decided to start an IT company. A single business trip to France kickstarted its international growth strategy. Now, Infopulse is a digital transformation partner for clients from more than 30 countries. This is how the story of Infopulse began, which is now one of the Top Ukrainian IT companies.
Infopulse provides a wide range of IT services: Digital Innovations, SAP & Microsoft, Cloud & DevOps, IT Security, Software Engineering, Mobile & Web Development, and much more. The company has expertise in banking and telecommunications, retail and e-commerce, energy and Hi-Tech technologies, agriculture, manufacturing, and pharmaceuticals.
Alexey and Andrey, President and CEO of Infopulse, have built a company focused on individuals, where decency and integrity play a vital role.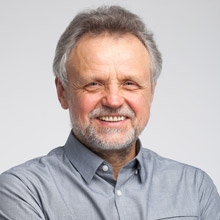 One of the key elements of the Infopulse corporate culture has always been a warm and friendly atmosphere of mutual support. Infopulse is all of us. That is why people are our most important asset. By combining the roles of "Responsible Business" and "Responsible Service Provider," we build a community that extends beyond the teams of specialists. Infopulse Community is about professionals and newcomers from various backgrounds with numerous hobbies, about family and friends, partners and clients, and the society we are all part of. – Andrey Anissimov, CEO of Infopulse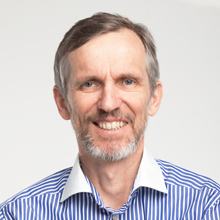 Finding clients isn't part of our specialists' responsibilities. And still, they choose to do it, which leads the company to a new stage of development. It makes me truly proud and happy. I think this mindset is influenced by the warm atmosphere that we were able to achieve in 2000 with 100 specialists and maintain since then. I am grateful to all the people who help Infopulse grow and evolve. – Alexey Sigov, Infopulse President
Communities in Action
The idea that drives the company communities is to create a meaningful experience for everyone. This means that an individual, the company, and all parties involved are getting something useful out of it, making this cooperation a continuous win-win.
Often, when people decide to leave their current role and pursue other opportunities, they remain part of the large Infopulse community and recommend the company to their friends and customers. It is also quite common for our specialists to resume cooperation with Infopulse after a while.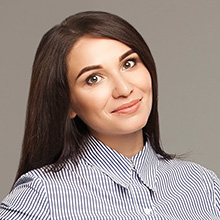 We believe that there are no former Infopulsers – there are Infopulse graduates. We are convinced that brands should have a human face. Our positive experience of remote collaboration only proves that the company culture doesn't inhabit the walls; it's a part of our people. – Oksana Sytnyk, Brand Communication Leader



Infopulse specialists unite in numerous communities that encompass professional interests, creative workshops, volunteering, traveling, cycling, athletics, and ambassadorship.
Sports
We have football, ice hockey, and volleyball teams, 30 members in the cyclist community, and about 150 participants in the runner community.
Traveling
The Infopulse hallmark flag and backpack have traveled to almost every continent during the past 30 years. Our tourists have climbed the highest mountains, were deep underwater, and flew up in the sky. However, even closed borders didn't stop our company enthusiasts from exploring. Infopulse launched the &nbsp to boost travelers' morale and uncover new destinations.
Creative Workshop
We also run &nbsp, which was organized 8 years ago by an initiative group. The club's activities are focused on charitable painting workshops, concerts, and exhibitions. Participants can express themselves and donate the funds to support various foundations. Even in a remote work mode, the club proceeds with online activities.
Ambassadorship
The club of Infopulse Ambassadors consists of 100 people who join various initiatives. One can follow the company's news, give feedback, share knowledge with others, teach students, become a speaker or opinion leader, write articles or books, and do anything they are passionate about.
Volunteering
In March 2020, the company launched the "Health Truck" project – a charity initiative aimed at helping healthcare workers and medical institutions fight against COVID-19. The project is ongoing and is being implemented by the company's volunteering community. With the help of caring members, 22 Ukrainian cities have already received aid, amounting to UAH 3 million.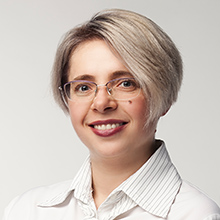 Commitment is the trait I value the most. I enjoy incorporating positive changes into Infopulse. By implementing the "Health Truck" project with volunteers, we strive to provide assistance that will remain relevant after the end of the pandemic. The project has greatly boosted the volunteer involvement, encouraging specialists to unite and implement their own social initiatives. – Lyubov Yudenko, Operations Leader
8 Facts About Infopulse
More than 30% of professionals have been cooperating with the company for more than 5 years
Infopulse has offices in 7 countries across Europe, North and Latin Americas, with the latest additions being delivery centers in Rio, Brazil, and Warsaw, Poland
There are 20,000+ subscribers to the

&nbsp

page on Facebook – 10 times more than the number of company specialists
Infopulse is part of the leading Nordic digital services company TietoEVRY
Infopulse clients include leading global brands and enterprises: Credit Agricole, Delta Wilmar, ING Bank, Microsoft, OLX Group, OTP Bank, Raiffeisen Bank Aval, SAP, UkrSibbank BNP Paribas Group, VEON, Vodafone, Zeppelin Group, RAGT Semences, and many others
Infopulse helps customers in more than 30 countries around the world, having ongoing projects with most of them for more than 5 years
In 2021, Infopulse was ranked among the top 100 outsourcing companies in the world by IAOP® for the fourth consecutive year
In Ukraine, the company is represented in Kyiv, Zhytomyr, Vinnytsia, Chernihiv, Lviv, Kharkiv, and Odesa
When creating a friendly and robust community, the company is guided by four core values: Engagement, Openness, Flexibility, and Innovation.
Firsthand Experience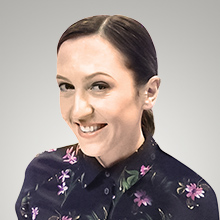 If Infopulse were a person, it would be a well-read individual who travels a lot and has an open mind. In my opinion, being friendly and approachable are the things that distinguish Infopulsers. We are always in touch with others and engaged in the process. – Ievgeniia Trygub, Process Management Team Leader, Infopulse Consultant
All Infopulsers are result-oriented professionals and great team players. I enjoy participating in digital transformation projects and changing the world with technical solutions. Infopulse has quickly adapted to the changes, carefully adjusting the processes without sacrificing the quality. And I like being on the same page with the company. – Vadym Popov, Expert IT Engineer (MS Windows Server), Infopulse Consultant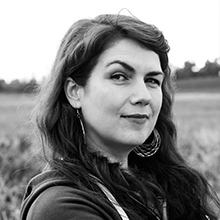 Involvement is a power, born from the combination of awareness and maturity along with responsibility. Sadly, involvement is under-recognized in our society. That is why I am grateful for finding this value within the Infopulse culture. Commitment is the thing that struck me the most when I joined the company, and it hasn't changed ever since. Specialists support each other, care, and share. This reciprocity makes us stronger. – Anna Fadieieva, Junior Telecom Administrator, Infopulse Consultant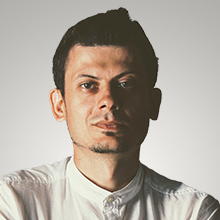 The company always has a human face. There are many specialists here who have been cooperating with the company for more than 5 years, and I am friends with many of them. Joining a company is always about personal fulfillment and recognition. And I can confidently state that I feel a significant part of Infopulse, capable of bringing tangible value. – Mikhail Chub, Head of QA Competence, Delivery Manager, Infopulse Consultant

&nbsp