May 31, 2021
Infopulse Becomes an Informatica Silver Partner to Empower its Clients with Data-Driven Insights
Infopulse, an international vendor of Software R&D, Application Management, Cloud & Infrastructure, and Cybersecurity services to SMEs and Fortune 100 companies, is glad to become a Silver Partner of Informatica, the global leader in enterprise cloud data management.
The collaboration will enable Infopulse to offer top-tier Data Integration and Enterprise Cloud Data Management solutions to its customers. By developing strategic partnership with &nbsp, the distributor of Informatica®, Infopulse will enable Fortune 100 enterprises to enhance data science projects, streamline master data management as well as improve data quality and governance by:
Helping them achieve innovation-driven success;
Accelerating their ROIs with comprehensive cloud analytics;
Aggregating and upgrading operations through cloud-native data integration;
Reaching their long-term goals with intelligent automated cloud data management.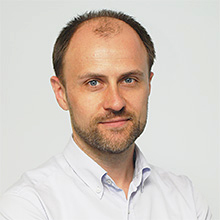 We are glad Informatica has recognized our subject-matter expertise. As an Informatics Silver Partner and Systems Integrator, we have more opportunities to strengthen our data solutions portfolio and work with both domestic corporations as well as global MNCs – Andrii Kyslyi, Head of BI Service Line, Enterprise Applications at Infopulse
Data quality and governance are the backbones of any business that strives to make informed, data-driven decisions. We're pleased to have Infopulse joining our trusted partners' network, so together, we can help even more global players accelerate and scale. – Paweł Borkowski, Managing Director at Integral Solutions Sp. z o.o.
About Informatica
Informatica's leading data management solutions—combined with the deep industry knowledge, extensive systems integration and services expertise, specialized solutions, and proven capabilities of its robust partner ecosystem—enable companies to unleash the power of data to deliver data-driven digital transformation outcomes. More at &nbsp
About Integral Solutions Sp. z o.o
Integral Solutions is a distributor of innovative data integration, security, Big Data, knowledge management, and cloud services. The company has been an authorized partner of Informatica since 2003. More at &nbsp