June 15, 2021
We are proud to share our third public report, where we detail Infopulse's further journey enhancing the local community and bringing value to the environment and people alike through sustainable business practices.
As the world continues fighting the pandemic, Infopulse had its own share of challenges to tackle in 2020. Responding to the call of uncertainty, we adopted the "Rethink. Improve. Upgrade" approach to doing business last year and reinvented our operational practices according to the new reality.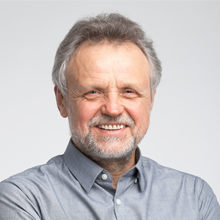 It's not the first time during the 3-decade history of our company that Infopulse experienced turbulent times. Like for everyone else, 2020 was a challenge for us, too. This uncertainty made us correct our existing strategy for 2020-2022 and helped us look at the current tough reality as a valuable life lesson to learn. Despite the uncertainty caused by the global pandemic, our areas of focus remained unchanged: we still aim at maintaining balance in the conditions of the new reality, empowering leaders, and enhancing communications within our Infopulse family, local and global communities. – Andrey Anissimov, Infopulse CEO
Following our public commitment to battle ambiguity brought by COVID-19, we strive to help the local and global community facing difficulties during this crisis and continue our course towards tangible progress against our sustainability goals.
In total, Infopulse rolled out more than XX social projects in 2020 to bring about the necessary change and help society cope with the persisting challenges. The following are our achievements:
The flagship charity project "Health Truck" was started to aid local healthcare providers battling the COVID pandemic.
Infopulse got three regional, national, and UN awards in the area of CSR.
Our project for SAG Gilamlari won Gold at SAP Value Award in the Digital Transformation Leader category.
Our specialists along with the team and talents from National Technical University "Igor Sikorsky Polytechnic Institute" made brand-new websites for the "

&nbsp

" Kyiv Children Choir and for "

&nbsp

" of the "Emmaus" organization.
Our Telecom team rolled out the "Laptops for Rural Education" project and brought 19 laptops to schools in rural Ukraine.
The Polish squad of Infopulse volunteers helped financially impaired local families and participated in the Szlachetna Paczka project.
Reflecting our aspiration to support those businesses and NGOs actively fighting against the pandemic, Infopulse offered them its renowned products,

&nbsp

and

&nbsp

, at no charge.
Striving to safeguard our Infopulse family, we successfully shifted to a fully flexible working mode allowing specialists to continue doing their jobs and maintain social distancing.
Infopulse lowered its consumption stats across the whole organization. So far, we brought down the number of business trips by car by more than 200%; in 2020, our associates traveled 10 times less by air and used 4 times less plastic than a year earlier. Furthermore, our year-on-year electricity and heating consumption decreased by 65%, and we used 3.68 less m3 of water per person than we did in 2019.
CSR Strategy for 2021 and further:
In 2021, our strategy still has the UN Global Compact's Principles (UNGC) and the UN's Global Sustainable Development Goals at its core. Our strategic focus remains laser-sharp. We have an ambition to further enhance the learning process in the IT sector and grow the expertise of the potential talent pool globally.
Beyond that, our efforts to contribute to environmental sustainability will be the essence of our yearly CSR plan. Furthermore, Infopulse plans to create more sustainable digital solutions for partners and clients and nurture the collaboration culture, where everyone feels like a part of a bigger mission – to transform a challenge into an opportunity and make a difference.
It takes longer to build a skyscraper than it does a chicken coop. – Earl Nightingale
At Infopulse, we always aim higher and strive for greatness. Our courage and commitment are there to change society for the better, building brighter future for each and everyone, whether it is our local or global community. Today, we are glad to present our annual CSR report and share with you our progress as a socially responsible business.