August 05, 2021
Infopulse has earned the Microsoft Threat Protection Advanced Specialization, a validation of the company's deep knowledge, experience, and proven expertise in the deployment of Microsoft Threat Protection, Microsoft Cloud App Security, and Azure Sentinel workloads.
Only partners that meet stringent criteria around customer success and expert skilling can earn the Microsoft Threat Protection advanced specialization.
The modern security landscape is getting more complex; more organizations realize the crucial role of adopting the reliable security stack. Microsoft's integrated Threat Protection solutions provide companies with cutting-edge tools that help them protect data across all organizational levels.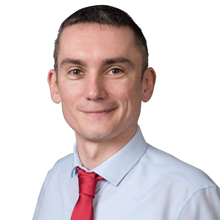 An advanced specialization in the category of Microsoft Threat Protection is a result of successful customer projects, experts' hands-on expertise, and domain knowledge of our specialists. Having real-world experience with the security stack gives Infopulse the advantage of creating and implementing IT security architecture and roadmaps with Microsoft's advanced threat protection solutions for organizations of all sizes and industries. We are proud to provide the best-in-class Microsoft security solutions to meet our customers' rising demands in cybersecurity area. – Viktor Golub, Senior Security Architect, Managed Services and Solutions, Infopulse
Earlier on, Infopulse has already received five Microsoft advanced specializations in server and SQL migration, Linux and open source databases migration, modernization of web applications, SAP on Azure, and Microsoft Windows Virtual Desktop.
Besides, at the beginning of 2021, Infopulse was recognized as Microsoft Azure Expert MSP.