September 07, 2017
Infopulse is proud to support one of the largest international conferences AI Ukraine 2017 on Artificial Intelligence, Data Science, and Machine Learning that will take place in Kharkiv, Ukraine on September 23-24.
The annual IT forum will gather over 800 expected attendees. Among them are AI and Data Science specialists and business owners who will participate in the panel discussion and communicate with speakers from both international and Ukrainian companies (Grammarly, Facebook AI Research, Google Research, Samsung R&D Institute, etc.). The two-day event will include 30 speeches delivered by research engineers and software engineers, data scientists, co-founders, developers, data analysts and CEOs.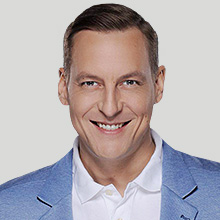 Our company actively supports events that are aimed to improve the network between IT specialists in the most challenging fields – Artificial Intelligence, Machine Learning, and Data Science. For Infopulse experts, such a peer-to-peer forum is a perfect opportunity to demonstrate and strengthen the company's expertise and contribute to the whole IT community of Ukraine.Jan Keil, Infopulse VP of Marketing
Infopulse strongly advocates the ideas of both conference streams that focus on Artificial Intelligence solutions for the global community needs, the latest Data Science approaches and Data Science examples implemented in real-life conditions.
Generally, all the attendees will be able to participate in the discussion and analysis of the following topics:
Convolutional sequence to sequence learning;
Evolution of Tensorflow, Machine Learning models;
Natural language processing;
Metric Learning and recognition problems;
Generative modelling with Convolutional Neural Network;
Machine Learning in retail and many others.
The experience exchange on the mentioned topics will enable Infopulse experts as well as the researches of other IT companies to join forces developing AI potential, Machine Learning models and Data Science solutions that will change the world as we see it today.
Recently, Infopulse announced it has launched a new AI and Data Science service line focused on the developments in Robotic Process Automation, AI, Machine Learning, and Data Science.