June 20, 2017
On June 14, 2017, Infopulse and Microsoft Ukraine hosted Infopulse Cloud Experience, an event focused on cloud technologies and business transformation.
Infopulse Cloud Experience is a conference for C-level executives and IT experts, willing to embrace digital transformation and bring the advances of the tech revolution to their enterprises. Organized by Infopulse and Microsoft Ukraine, the half-day event was attended by representatives of the Ukrainian companies from various business domains.
During the conference, Infopulse experts shared their insights on the hottest trends of cloud technologies and showed how to get a greater business value from implementing innovations. The reports were illustrated with examples of real business cases based on the practical experience of cloud development at Infopulse. Event visitors learned about DevOps approach to cloud solutions, aspects of Azure Bot Service implementation, and integration of SharePoint with AngularJS. One of the reports was dedicated to Infopulse Cloud Service Desk, a universal platform for effective Managed IT Services, developed by Infopulse in-house and now available as a service.
In her welcome speech, Mrs. Nadezhda Vasylieva, General Manager at Microsoft Ukraine, stressed the importance of being innovative, mobile and flexible when working with the end-clients. As we live in the age of digitalization and transformation, Microsoft is focused on developing cloud technologies and supplying state-of-the-art products. Having surpassed Amazon in cloud development in 2017, it is of huge importance for Microsoft to work with reliable partners, offering Azure cloud integration, development, and support, summed up Mrs. Vasylieva.
Mr. Alexey Sigov, Infopulse President, stated that Infopulse had become one of the leading IT service companies in Ukraine. For over 25 years, Infopulse has been developing solutions for business. Being a Microsoft Certified Partner since 2004, Infopulse works with Microsoft closely in many areas. Infopulse believes that Microsoft is a reliable partner, supplying top-notch products and platforms for businesses. One of the areas of both companies' close collaboration is cloud services.
Infopulse has gathered 300+ best in class IT Engineers, working in a dedicated cloud service line. According to Mr. Sigov, this empowers the company with superior intellectual capacities. Infopulse has built an expert-level knowledgebase, encompassing the whole spectrum of strategic business challenges: from transferring single apps to the cloud to migrating the corporate IT infrastructure and business as a whole.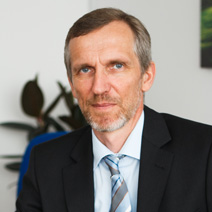 There is a saying that our future lies beyond the clouds. With the acceleration of tech revolution, clouds have become closer to us and we can reach them from the ground. Cloud technologies allow businesses to become faster, stronger, better and at the same time increase their serviceability and security. This is why development and integration of new Microsoft-based solutions for business is one of the key areas of Infopulse's activities. Alexey Sigov, Infopulse President
Infopulse would like to express its gratitude to Microsoft Ukraine and European Business Association for their support and help in hosting the conference.
About Infopulse
Infopulse, part of Nordic IT group EVRY AS, is an international IT provider, offering services in application development, managed infrastructure, and information security for international SMEs and Fortune 100 companies. As an official Microsoft Cloud Partner, Infopulse provides the whole range of cloud-focused services and solutions.
Photo Report from Infopulse Cloud Experience Conference