July 10, 2018
Infopulse, a provider of software R&D, application management, and cloud services, together with Resco, a global leader in cross-platform mobile software solutions, are happy to announce their collaboration in bringing mobility to Microsoft Dynamics CRM.
An official Microsoft Tier-1 CSP provider in Europe, Infopulse has always valued the time of its clients. This is why an ever-growing demand for enterprise mobility and modern market challenges urged Infopulse to look for a more efficient, accelerated approach to the development of enterprise mobile solutions for Microsoft Dynamics CRM platform.
By joining forces with Resco, Infopulse has reimagined its approach to producing an on-the-go access to the Microsoft Dynamics CRM enterprise solutions. Powered by &nbsp, Infopulse could cut the timeframes required to go through the initial business requirements to the production of a working mobile app, enormously accelerating development schedules of mobile business solutions for Microsoft Dynamics CRM.
When working with Microsoft Dynamics CRM, lots of our clients need a quick access to business-critical CRM data on handheld devices. Expectations for the mobile apps have grown over these years, since businesses want to have an advanced scope of functions on their mobile phones. Previously, you could either utilize a standard Microsoft client with all limitations it entails, or invest quite an effort into the development of a proprietary Mobile CRM client. With Resco's Mobile CRM solution, Infopulse has immensely boosted development schedules, while bringing in a full scope of features and saving our clients' development budgets. Now, upon receiving initial business requirements, we can produce a working MVP as fast as in just a week and decrease time to market by several times. A strikingly WOW result of our cooperation with Resco! – Anton Vitiaz, Infopulse Engagement Manager
Compared to a conventional approach to Mobile CRM development, which might take up to several months to deliver a working app, by cooperating with Resco Infopulse can quickly design and produce an early version of the mobile CRM app ready for deployment to end-users' handheld devices on all mobile platforms in a matter of a week. This empowers Infopulse to field-test and fine-tune most features of the forthcoming mobile app in the earliest development stages. Mobile CRM apps arrive with full integration to clients' Dynamics CRM both in the cloud and on premise. At the same time Infopulse's clients will get more of their development budgets with advanced mobile CRM capabilities, such as offline mode, convenient data editing, interactive maps and route planning, etc.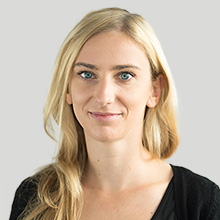 Resco's primary mission is to expand the availability of the anytime-anywhere accessible solutions. Together with Infopulse, we aim to bring mobility to our customers in Europe and all around the world. We are perplexed by the level of synergy our companies have. By combining Infopulse's technical expertise and our Mobile CRM product, we have reimagined a common vision of mobile application development process. We heartily invite our customers to join Resco and Infopulse on this journey – and do amazing things with the accelerated mobility of Microsoft Dynamics CRM. – Anna Kontsekova, Resco Partner Channel Manager
Since the launch of the partnership, Infopulse has already implemented a number of accelerated Dynamics CRM mobility development projects for its clients in agriculture and healthcare. Now, Infopulse makes this service accessible to all its partners and clients.
Through Dynamics CRM development services, Infopulse solves numerous productivity challenges of all major industries and verticals, SMBs and enterprises alike. Contact us to learn more about our services.
About Resco
Resco, founded in 1999, is one of the global leaders in developing cross-platform mobile software solutions. The team of Resco professionals utilizes its knowledge to design products for corporate customers, developers, integrators, end users. Today, its Resco Mobile CRM is utilized by more than 2,000 companies around the world.
For more information, please visit &nbsp