News
Infopulse Co-sponsors and Delivers Keynote at the Norwegian-Ukrainian Business Forum
Infopulse, the leading European provider of ICT and BPO Services and a part of Nordic IT group EVRY, co-sponsored the Norwegian-Ukrainian Business Forum (NUBF) and presented the insight on the way how to extend global competitiveness of Ukrainian ICT Industry.
NUBF was held in Kyiv on November 18th in connection with the official visit of Norwegian Prime Minister Erna Solberg to Ukraine. The Forum was organized by Norwegian Chamber of Commerce in cooperation with IT Committee of European Business Association to reinforce progress on cooperation between countries. Topics included: ICT, Energy, and Trade. The agenda of the event was mainly focused on achieving successful Norwegian-Ukrainian business relations and opportunities.
Ukrainian ICT Industry. Growing through Innovations
Lyubomyr Boychuk, Infopulse Portfolio Manager has presented the analysis of global and local trends in ICT industry and shared the vision on how to make it more innovative and therefore more competitive.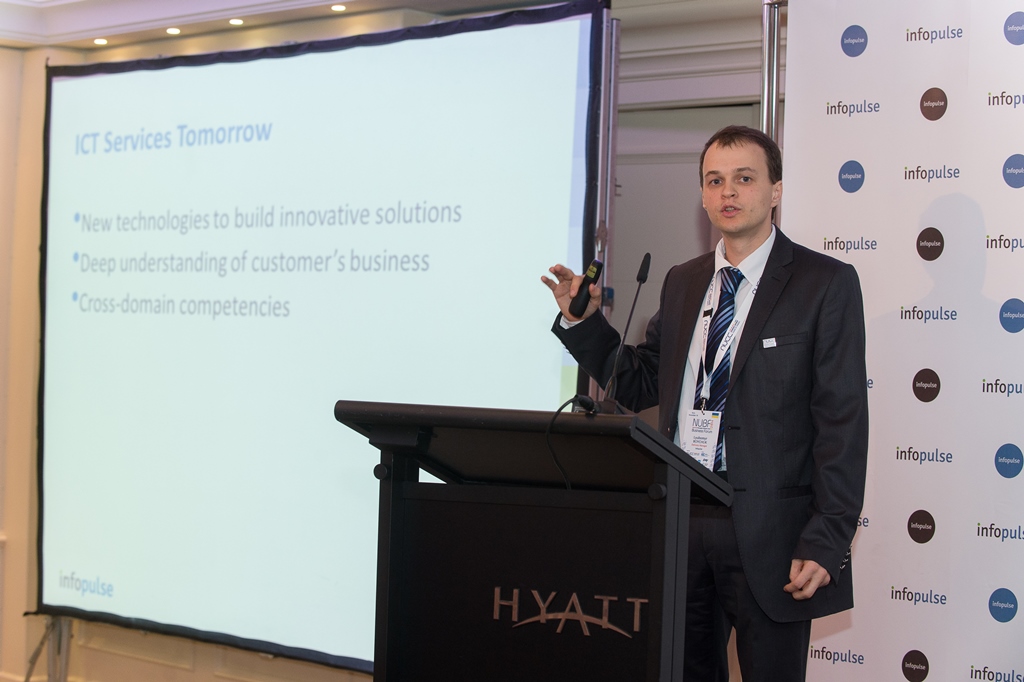 NUBF. Encouraging Norwegian-Ukrainian Cooperation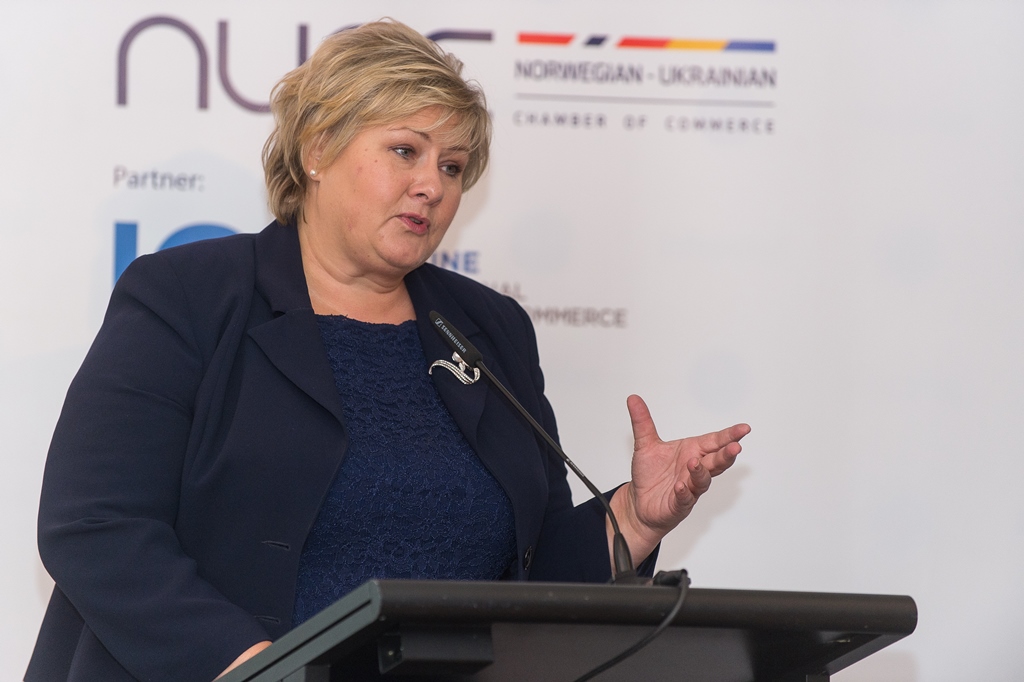 Erna Solberg, Prime Minister of Norway, and Arseniy Yatsenyuk, Prime Minister of Ukraine opened a Norwegian-Ukrainian Business Forum.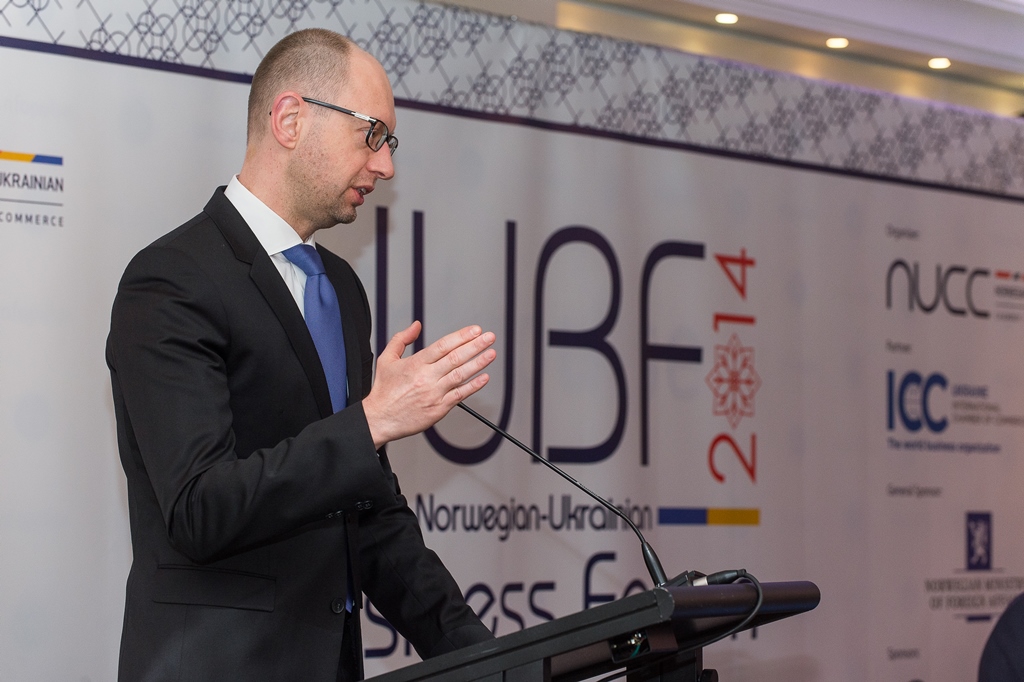 Arseniy Yatsenyuk encouraged Norwegian companies to invest in Ukraine.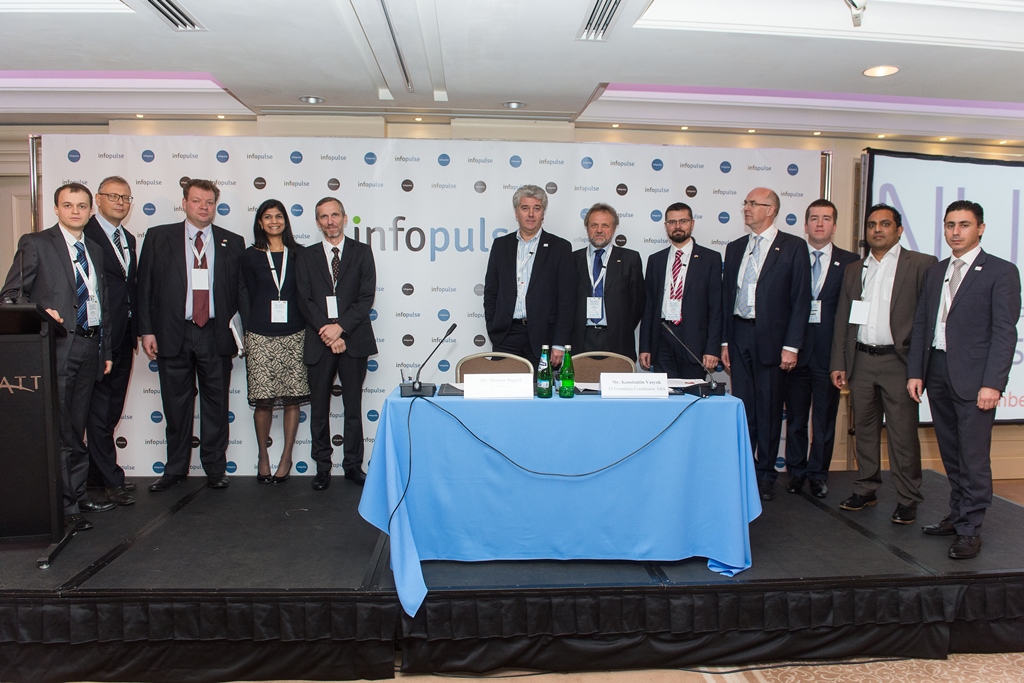 Then there were speeches from representatives of institutions and companies such as for example Statoil, Naftogaz, Kyivstar, Itera, Infopulse, NEFCO, DTEK, the State Fiscal Service of Ukraine, the Confederation of Norwegian Enterprise (NHO), International Institute of Business, EBA, IKT Norway, NUPI, MFA Ukraine, University of Nordland, National University of Taras Shevchenko, Pelagia, and many more.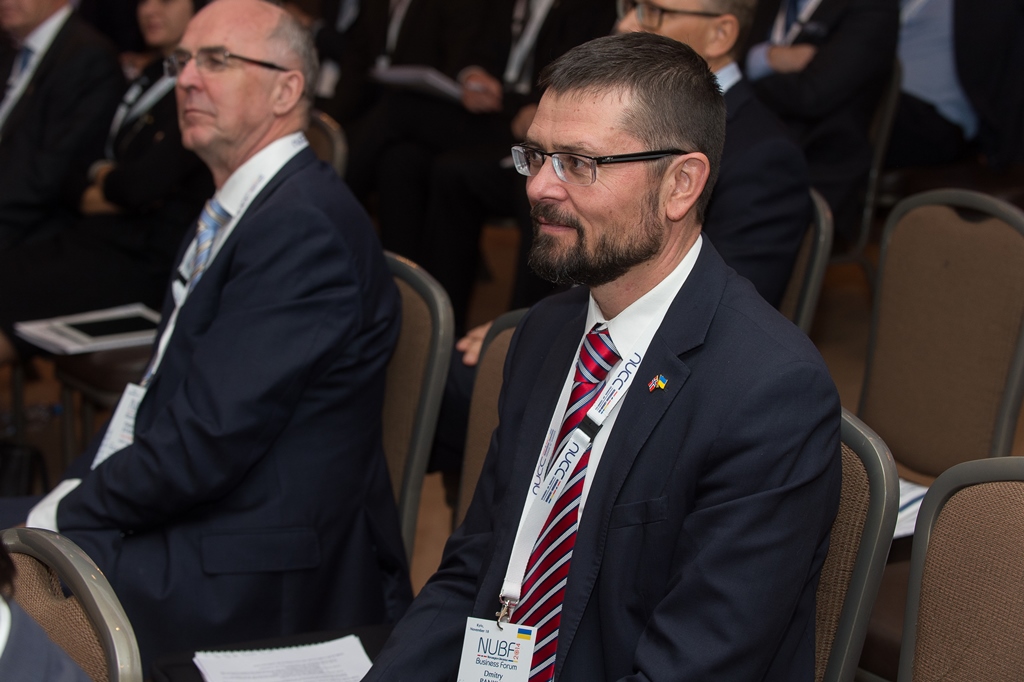 The guests of the event, including representatives from Infopulse mother company EVRY, took part in the panel discussions and enjoyed the networking opportunities.