September 08, 2017
Infopulse is honored to support the annual IT Weekend Ukraine 2017 conference as an official diamond partner and exhibitor. A series of global IT conferences, this year IT Weekend starts on September 16 with a large event in Kyiv.
During previous 5 years, the conference has been gathering more than 1,000 attendees each year and featuring speakers from the leading global companies such as SAP, Skype, IBM, Dell, Intel, HP, etc.
The conference will be exploring the topic of digital transformation and will focus on two main streams – Robots and Machines. Showcasing the latest achievements in these directions, the event will engage its participants with speeches on Virtual and Augmented Reality, Artificial Intelligence, Bots and Machine Learning, Big Data and Data Science from representatives of both Ukrainian and international companies.
The culmination of the conference will be the announcement of the results of Ukrainian IT Awards 2017. It is an annual non-commercial industry contest that recognizes professional achievements of the best IT experts in 9 nominations. Infopulse is also participating in the contest with our IT Security Expert Volodymyr Buldyzhov being one of the three finalists in the Cyber Security nomination. We strongly believe in Volodymyr and hope he will join the winners of the previous years.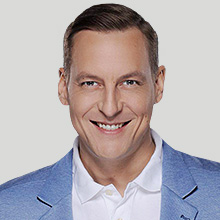 Digital transformation and the latest achievements in Robots and Machines inspire many Infopulse IT experts actively participate in such events as IT Weekend & Ukrainian IT Awards. Our strong expertise in Big Data and Data Science, Artificial Intelligence, Bots and Machine Learning and other innovations can serve as a substantial contribution to their development. Infopulse is willing to become one of the leading supporters of such events that are aimed to strengthen Ukraine's impact in the IT world.Jan Keil, Infopulse VP of Marketing