News
Infopulse Senior Security Manager Becomes First CEH Officially Certified in Ukraine
Infopulse is pleased to announce that one of the company's Senior Security Managers has been certified as an Ethical Hacker (CEH) and has become the first CEH who undergone official certification in the only EC-COUNCIL's officially accredited test center in Ukraine. The status is confirmed with the certificate from EC-COUNCIL, one of the global leaders in information security services, education, training, and certification.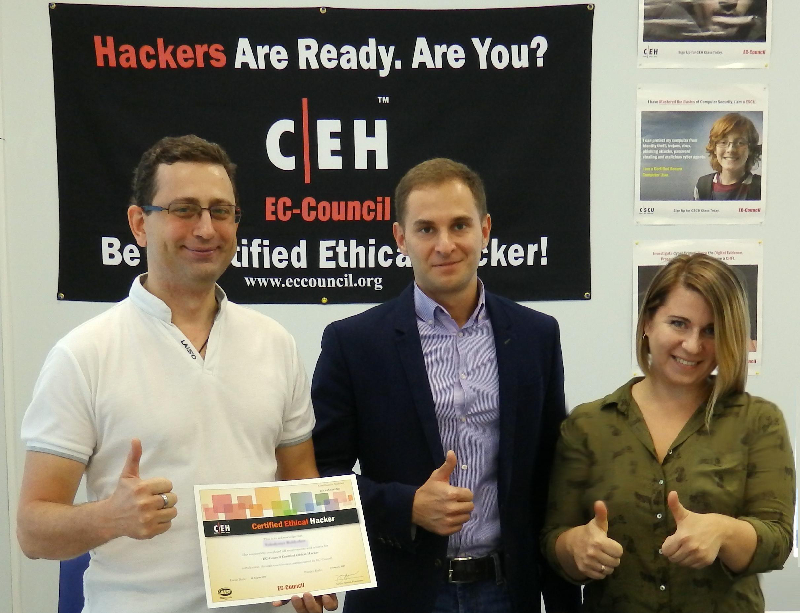 As a provider of diverse information security services and solutions, Infopulse fully supports the professional development of its employees and views the obtained certification as an asset and added value to the services provided by the company.
The certification was preceded by five days of rigorous training sessions with a tight schedule and high volumes of information to be mastered, along with several months of self-study, which entailed 3,000 textbook pages, laboratory works, and a variety of penetration testing tools.
The CEH program is valuable as it gives you the structure, a plan which you can follow in your further self-development. It also gives a good overview of instruments: nearly 500 different program tools are studied in detail, and more than a thousand are referred to. It was important for me to get this certification because it brings more value to our Information Security services and more credibility to what we do.
By hiring an ethical hacker from Infopulse to run penetration tests, an organization is able to prevent an intrusion before it can happen. Using the same hacking techniques as used by IT criminals, an ethical hacker will breach the corporate security system to test its quality and will come up with suggestions on its improvement.
The Infopulse Quality & Security Department comprises a number of different competencies. Besides CEH, the company's security certification pool includes CISSP, CISA, CISM, CRISC, CBCI, and PCIP. Possessing vast expertise – from auditing to implementation and support of security systems – Infopulse helps solve tasks of various difficulty levels.
Learn more about Infopulse Information Security Services.