News
Discuss the latest IT security technologies
Meeting with EU Commissioner Günther Oettinger to discuss the latest IT security technologies from Europe for Europe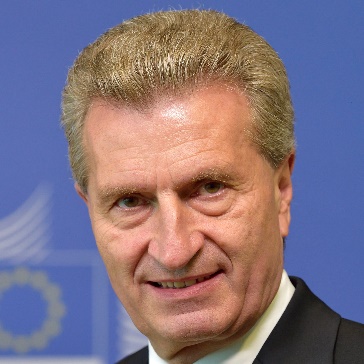 The highly developed industry, science and management is increasingly becoming the target of cyber attacks. Often, the hacker-attacks are not noticed at all or too late. It is very difficult to quantify the damages!
German Chancellor Angela Merkel said on the 9th of June, 2015 at the Business Forum in Berlin: "IT security is increasingly becoming a top priority, because data and information are the raw material of the future!"
That time we met with Günther Oettinger, Commissioner for Digital Economy and Society at the European Parliament, and had the opportunity to present our vision how solutions and services could help to strengthen German industry, regarding to cyber security.
On the 16th of October, 2015 he will be coming to Infopulse German office to discuss the following topic: "Europe needs a higher and more effective protection for our values and our knowledge."
Learn more about Günther Oettinger.
Agenda of the Day:
"Challenges for CIOs in the world of cloud solutions, Industry 4.0 and cyber-crime: governance, risk and compliance management"

– Prof. Dr. Stefan Ruf, University of Albstadt-Sigmaringen, Business and Computer Sience
"Report of the State Office for the Protection of the Constitution to changes and trends in the economic crime"

– Karl Friedrich Fecht, State Office for the Protection of the Constitution
"Vision Cybersecurity and Virtual Data Center based on iStreamData, the most secure data storage"

– Thomas Messer, Infopulse GmbH & Richard Winkler T&T CCS GmbH
"More independence for Europe's IT – including Eastern European talent and the promotion of start-ups! Data and information are the raw material of the future!"

– Günther Oettinger, European Commissioner for Digital Economy and Society