Global Software Provider
Cooperation period:
2021 - present
Industry:
Software & Hi-Tech
About the Customer:
Our customer is a global software development company that focuses on enterprise application software, specifically business intelligence, resource planning, project management, HR, and CRM solutions.
Business Challenge
Aiming to save time and resources, our customer required support with the development of the Digital Manufacturing Cloud solution, which is a Manufacturing Execution System (MES) designed to improve operational visibility and analyze business data in near real-time. Our customer faced the following challenges:
Migration from the legacy on-premise system to the cloud;
Create clear visibility of manufacturing operations across every department;
Establish powerful key performance indicators (KPIs) and accurate data analytics.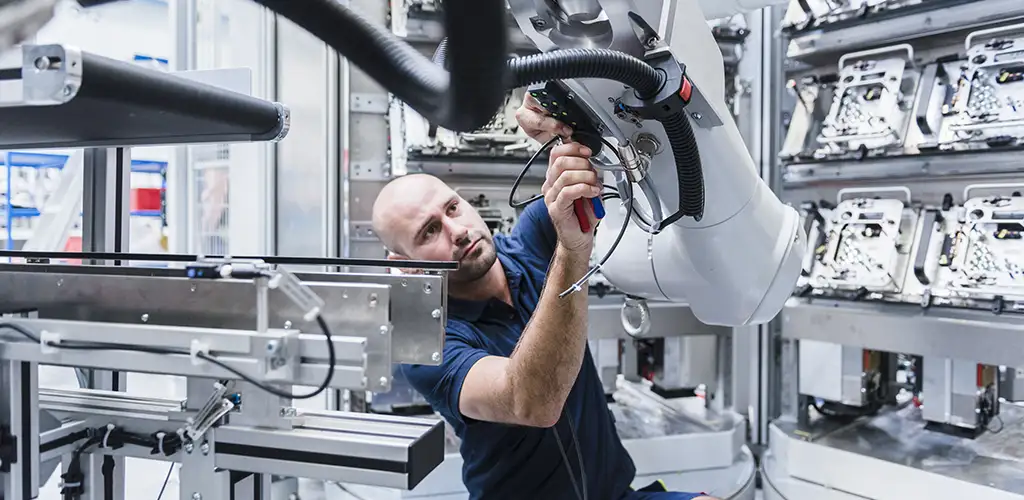 Solution
Being a part of a large-scale multinational project involving 15+ teams, Infopulse UI5 Team managed to:
Develop 20+ applications, as a part of the customer's solution;
Significantly increase development productivity by strictly following the agreed project patterns and SAP Fiori Design Guidelines;
Take leading roles in mockups brainstorming, which resulted in a more convenient and flexible user interface.
Technologies
Facts & Figures
20+
Application developed
8x
Developed app faster vs. legacy ones
5x
Customer's clients are now more productive
25%
of all processes automated
30%
reduced development and support costs
Business Value
As a part of the Digital Manufacturing Cloud solution, the developed applications are now 8 times faster in response compared to the legacy ones. In addition, the modernized user interface for manufacturing activities:
Increased the productivity of the customer's clients by 5 times;
Automated nearly 25% of all processes;
Reduced costs for application implementation and further support by 25-30%.
The developed solution is now a part of the customer's offering for his clients all over the world.
We have a solution to your needs. Just send us a message, and our experts will follow up with you asap.
Thank you!
We have received your request and will contact you back soon.