Our Solution Helps You
Reduce Storage Space
Storing your documents in a cloud-based solution saves you costs on physical storage
Elevate Security
Safeguard sensitive information with an extra layer of access control and user permissions
Integrate All Content
Integrate your multimedia content with Microsoft SharePoint for convenient and affordable access
Customize Approval
Configure an unlimited number of document approval routes tailored to specific business needs
Simplify Retrieval
Save precious time with an automated search and retrieval of single or grouped documents
Streamline Collaboration
Access all documents from any location and multiple sources for more productive cooperation
Cloud-based Document Management
A cloud-based solution, built with
Microsoft Power Platform
, is offered for enterprises with flexible options for configuring document approval, adjusted for your goals and needs. Store files, manage user access, and search by content and parameters with our enterprise-level document management system.
For End-users:
User-friendly: The automated approval process allows to define the functionality required for a user based on their role.
Easy access: Data access is controlled automatically depending on user roles. It offers the flexibility of having different roles in different documents without additional configuration.
Extended functionality: Various document approval scenarios depending on document parameters and predefined approval process templates. Attach any number of files. Conduct a full-text document search.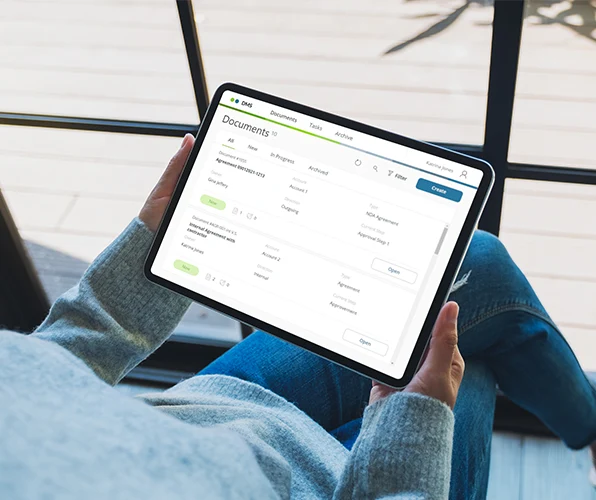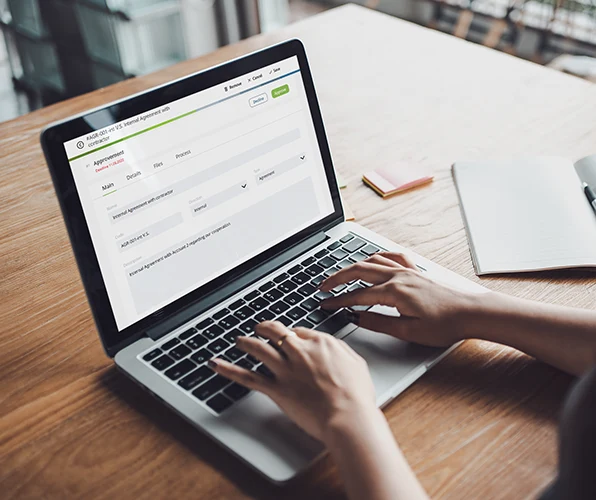 For Businesses:
Cost-efficiency: Integration with Microsoft SharePoint offers a low-cost storage option to store data, manage file versions, and control user access.
Cloud-native: Designed and deployed as a cloud-based solution for scalability and flexibility
Extra security: A secure data storage, prompt data retrieval, and processing
Work with millions of documents and hundreds of thousands of objects with unique access rights
Supports thousands of user accounts working simultaneously
Beautiful and powerful UI with a quick learning curve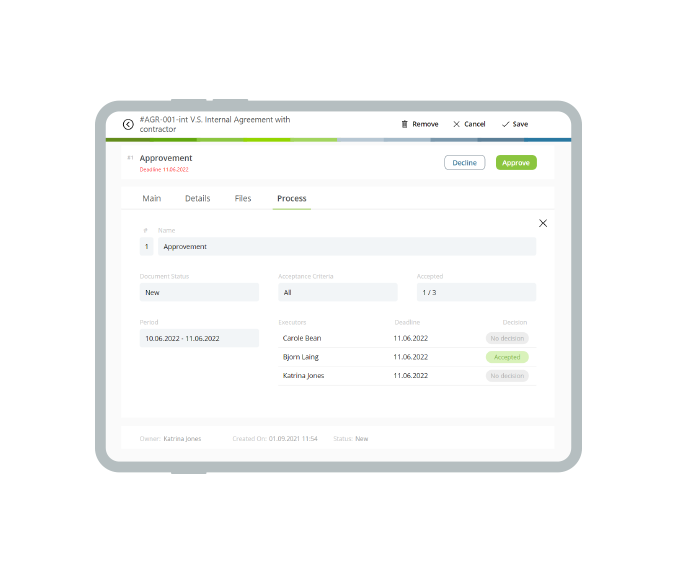 We have a solution to your needs. Just send us a message, and our experts will follow up with you asap.
Thank you!
We have received your request and will contact you back soon.