Our Solution Helps You
Simplify Identification
Digital identity grants an individual or organization easy access and control over paperless authentication
Control Sensitive Data
Safeguarding data with W3C Verifiable Credentials and Decentralized Identity Standards
Reduce Touchpoints
Access unified user identity across multiple services and with selective disclosure
Comply with eID Regulations
Provides "Advanced electronic signature" according to eIDAS classification
Ensure Security
With 2FA and all personal information being encrypted, it is impossible to tamper or corrupt the data from the Infopulse eID platform
Build Safe Repository
The extended functionality allows end-users to import and share all types of private data – from bank account details and healthcare data to university diploma and vehicle passport
Protect Privacy
Being fully compliant with GDPR, the Infopulse eID solution provides secure and ethical use of data
Ensure Future-proof Standards Compliance
Full compatibility with EBSI, Ethereum, and Hyperledger Indy makes the eID solution ready for the next-gen identification and authentication standards
Advanced Identity Verification and Authentication
Developed by Infopulse and Tietoevry, the eID platform is an all-in-one seamless identity management and data-sharing solution, leveraging these processes for both enterprises and users. Created once and used everywhere – managing digital identities has never been easier!
For end-users:
Easy to use. The automated quick onboarding process facilitates the creation of a new secure eID on the user's device as fast as in 5 minutes. A built-in passport scanner works in 120 countries and supports biometric IDs, remote identification, and face recognition to ensure accurate verification.
Additional privacy and data security. All personal information is encrypted and can't be tampered or manipulated by third parties, while claims can be stored on mobile or in an encrypted external database, depending on their type.
Extended functionality. Aside from user ID, the eID platform allows users to import, store, and share all kinds of important private data, be it bank account details, employee identity, healthcare data, university diploma, vehicle passport or insurance, etc.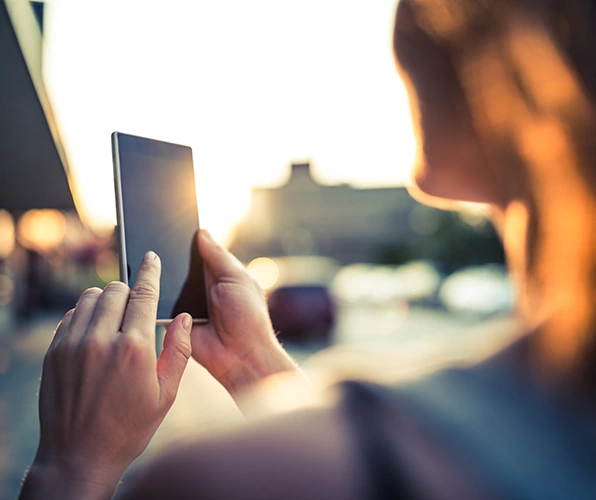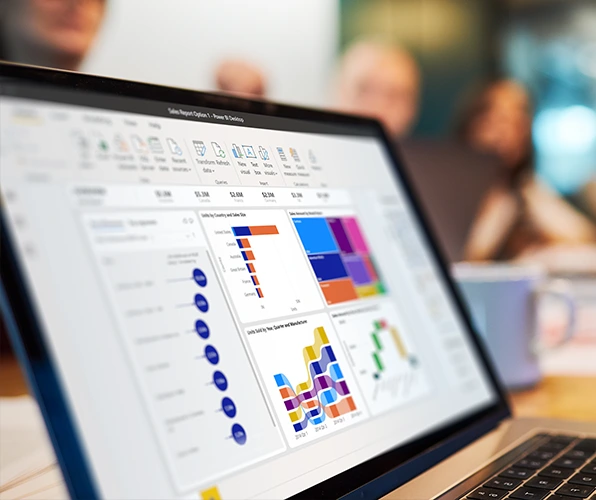 For businesses:
Integration with MS Power BI for a general overview and analytics on calculated routes and completed and non-completed transfers.
Designed and deployed as a cloud-based solution.
A secure data storage, prompt data retrieval, and processing.
100% compliant with GDPR – provides a fully consent-based, secure, and ethical use of data.
Advanced security and protection with 2FA and encryption.
Provides an "Advanced electronic signature" according to eIDAS classification.
Uses W3C Verifiable Credentials and Decentralized Identity Standards (DID).
Compatibility with the European Blockchain Services Infrastructure (EBSI), Ethereum, and Hyperledger Indy. Support of these blockchains allows registering and verifying public keys for the identity in our solution, which makes the solution ready for the next-gen identification and authentication standards.
One user identity across multiple services. Faster turnaround times for services and onboarding. Superb customer experience with fewer touchpoints and selective disclosure.
Reduced operational costs by reusing the already validated documents.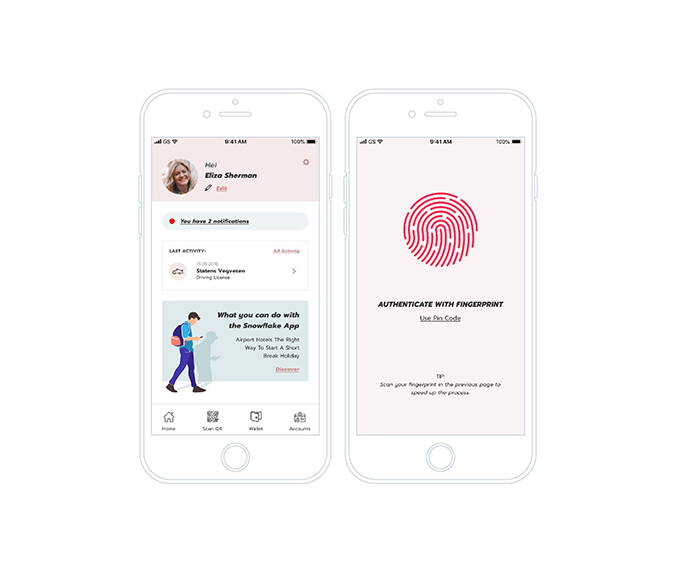 We have a solution to your needs. Just send us a message, and our experts will follow up with you asap.
Thank you!
We have received your request and will contact you back soon.