We Help You
Understand Your Basic NOC Needs
We help you understand the benefits of NOC outsourcing by carefully assessing your needs and providing an improvement roadmap & implementation plan.
NOC In-depth Evaluation
We help you enhance your NOC with a comprehensive service setup description based on a detailed analysis of network/processes gaps and their effectiveness.
Outsource Your NOC
Infopulse supports your business efficiency strategy by outsourcing NOC as end-to-end continuous monitoring & maintenance service with dedicated support and trouble management teams.
Proactive Service Quality
With Proactive Service Quality teams, we help you to resolve issues before they affect network performance.
Extend Your NOC Team
We offer to reinforce your NOC capabilities with domain engineers possessing BPO/L1 or L2 expertise for reliable and seamless follow-the-sun service delivery and to reduce talent & resource management costs.
Technologies
Timely Delivery Start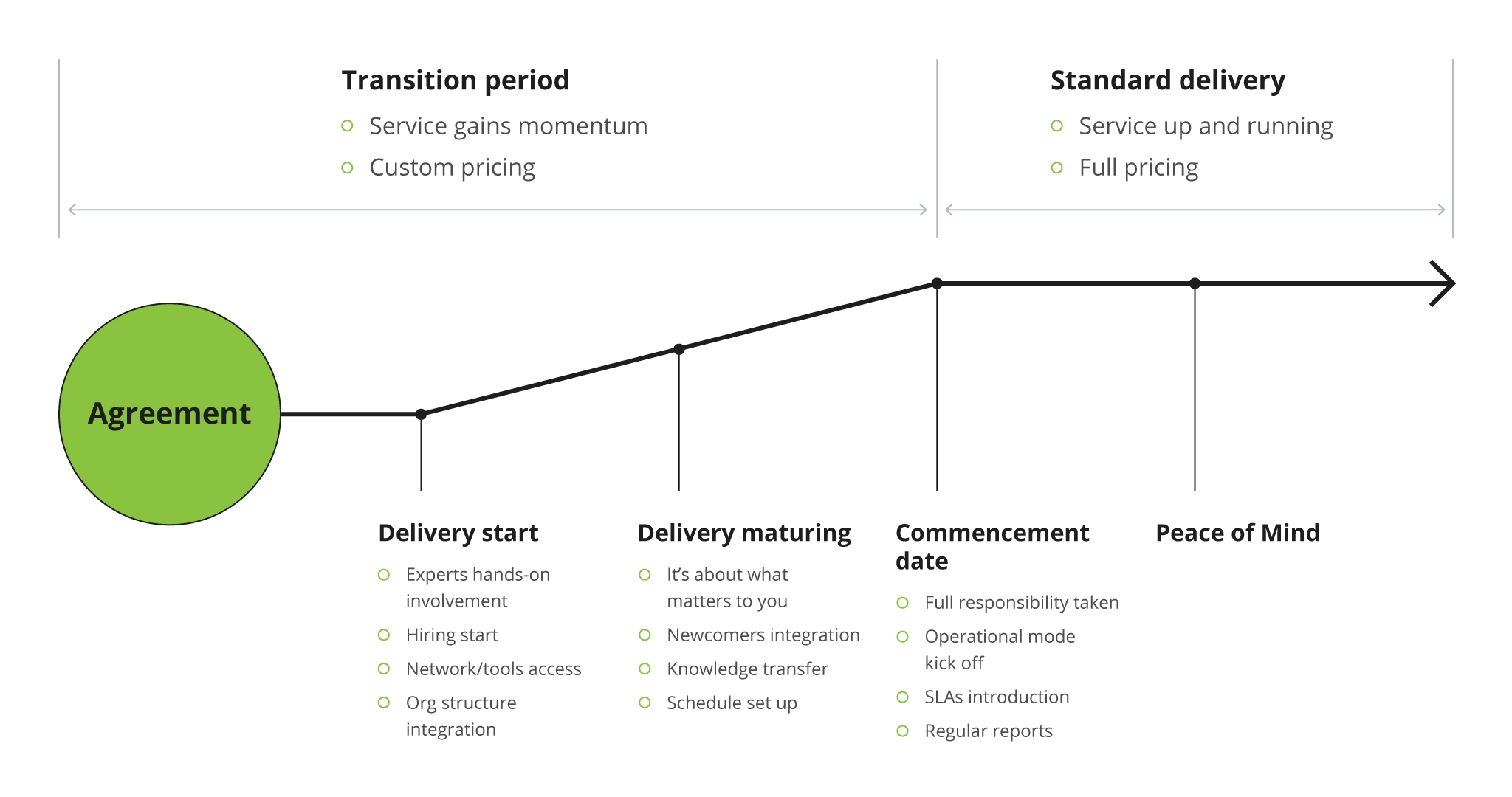 Expert Consulting & Workshop
Resource Trouble Management
Service Management
Recommended
NOC Team Extension
12 months
Subscription-based service
12 months
Subscription-based service
Best implementation practice + domain expert consultancy
Procedure & Process refreshment + recommendations
Tools & Improvements recommendations
Onboarding & Knowledge transfer plan
Roadmap of implementation
Implementation proposal with a budget estimation
Flexible RPA support, performance monitoring, bug fixing
Service Problem Management
Resource Trouble Management
Customer KPI/SLA Management
Service Quality Management
Resource Performance Management
We have a solution to your needs. Just send us a message, and our experts will follow up with you asap.
Thank you!
We have received your request and will contact you back soon.