Our Solution Helps You
Optimize Operations
Infopulse Digital Workplace solution unifies multiple business systems and provides a single access point to all of them
Set Up a Remote Collaboration Hub
With the combined capabilities of Microsoft Teams and Microsoft Viva, you can communicate, collaborate, learn, and exchange files from anywhere
Integrate with All Systems
Enjoy a smooth and uninterrupted performance of all services with seamless integration of corporate business applications
Boost Productivity
Provide your employees with more efficient remote work options by liberating them from a fixed office desktop
Empower Employees
Digital Workplace gives employees access to their salary specifications and vacation requests, allows to manage loyalty program benefits, book assets, get corporate news, and more
Enable Smart Metrics
Amplify employee efficiency and productivity by adopting transparent personal productivity metrics
Digital Workplace Solution
Custom-developed for each client, our Digital Workplace solution brings together Microsoft Teams and Microsoft Viva in one platform, built as a multi-purpose collaboration hub. Your employees will enjoy the perks of communication, collaboration, training, and file exchange, combined with enterprise-level data security and robust prevention of possible data losses or leakage.
For end-users:
Efficient remote work and enhanced collaboration
Unified offline and online communications
Access to work-related data from anywhere and from any device
Intuitive and omnichannel user experience
Structured workflow, task lists, and storage of documents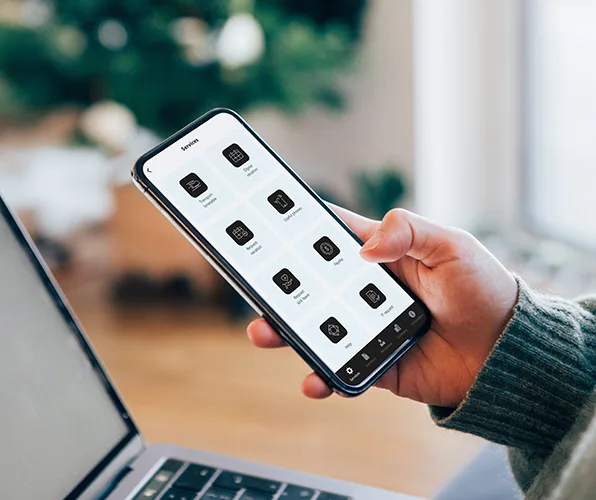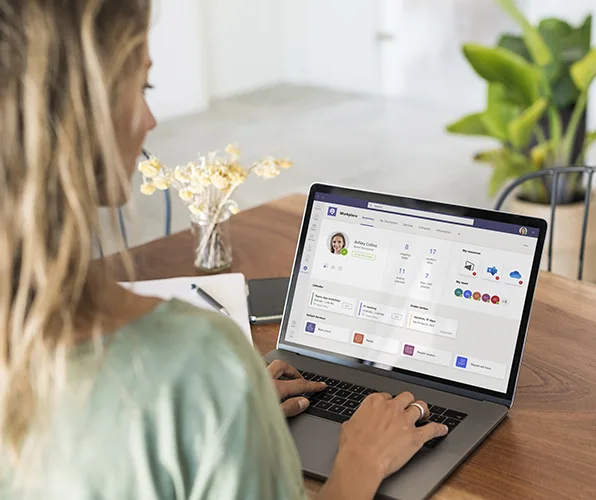 For business:
Amplified employee engagement
Transparent and personal productivity metrics
Security-rich environment
Enterprise-grade security and storage policies
Platform integration with the corporate website
Integration of the corporate business applications into Microsoft Teams
Centralized and secure management and support
Data-driven insights
Intelligent automation
Predictive analytics
Sensitive data protection and access control
Viva Learning module implementation
Chatbots and smart assistants
Available across all desktop and mobile platforms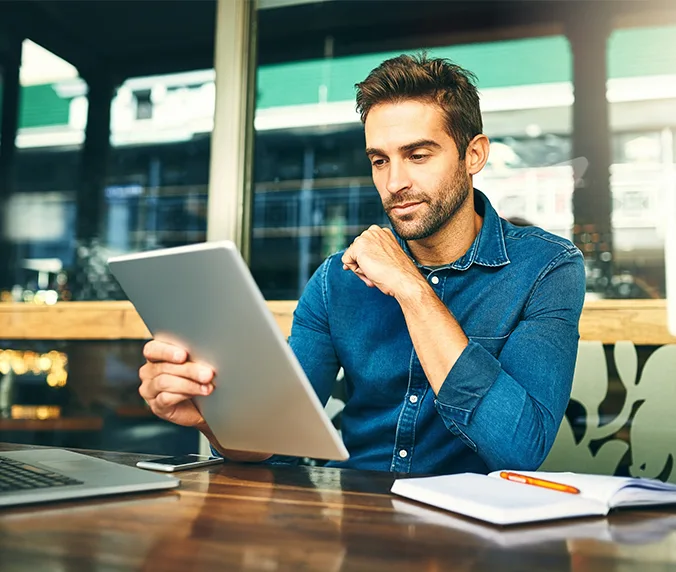 We have a solution to your needs. Just send us a message, and our experts will follow up with you asap.
Thank you!
We have received your request and will contact you back soon.