Our Solutions Help You
Digitize & Go Paperless
Eliminate tedious and wasteful paper-based processes with fully digitized inspection data, workflows, and reports. In addition to saving time and costs, our solutions help you reduce waste, improve energy efficiency, and minimize your ecological footprint.
Facilitate Inspection Management
Infopulse offers a broad spectrum of features to facilitate your inspection processes. You can create custom questionaries, checklists, and audits, optimize scheduling, enhance collaboration, track inspection tasks, as well as enable real-time data analytics and reporting.
Improve Data Accessibility
With our solutions, you do not have to search through piles of paper-based inspection documents. Take advantage of digitized and consolidated data that is instantly available 24/7 across web, mobile, or desktop apps and can be rapidly sent to the respective parties.
Enhance Efficiency & Accuracy
You do not need to worry about lost, incomplete, or duplicated files, and time-consuming manual inspection tasks. Our solutions leverage smart automation to accelerate data collection and entry, nonconformance notifications, and other processes while ensuring immaculate accuracy.
Ensure Exceptional Quality & Safety
Our solutions include advanced asset monitoring, management, and preventive maintenance functions to help you mitigate costly product or equipment defects and ensure a safe working environment for your employees.
Streamline Compliance
By implementing our GRC platform, you facilitate compliance with multiple international security, quality management, and sustainability standards. Moreover, you can rapidly identify and manage risks to safeguard your business-critical assets or processes.
Inspection Management Solutions
From ready-to-use packaged software to custom features and integrations, Infopulse offers a portfolio of flexible inspection management solutions to address your industry-specific needs. Implement our solutions to enable standardized and automated inspections, drive actionable insights, mitigate disruptions, and save costs.
Resco Inspections
Resco is one of the global leaders in developing cross-platform mobile software. Infopulse has partnered with Resco to offer the implementation of a packaged inspection solution, which is designed to accelerate data collection and improve operational efficiency. The main features include:
The ability to build custom mobile questionnaires, checklists, and audits
Enhanced work scheduling and progress monitoring system
Step-by-step guides for both inspectors and staff to minimize errors
Automation of repetitive tasks by pre-filling input fields
Integration with Microsoft Dynamics 365, Salesforce, SAP S4/HANA, or other systems.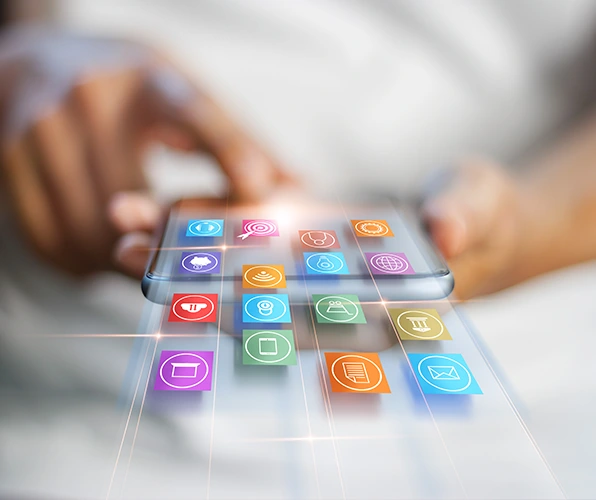 Power Apps Inspection Solutions
Infopulse offers a range of inspection management solutions based on the Microsoft Power Apps platform. Our applications are available in web, mobile, and desktop versions, and support both on-premises and cloud deployment. The key capabilities include:
Options to design and execute questionnaires
Work efficiency monitoring via interactive dashboards
Seamless integration with your Microsoft infrastructure and applications
Swift and precise data analysis for better decision-making
Extensive custom functionalities to address specific business needs
Microsoft Dynamics 365 Inspection Solution
Infopulse offers an inspection management extension for Microsoft Dynamics 365. The solution is designed to improve the efficiency and profitability of field-service businesses by facilitating major inspection management processes with:
Intelligent scheduling
Comprehensive customized questionnaires
Data collection and real-time analysis
Inventory management and asset monitoring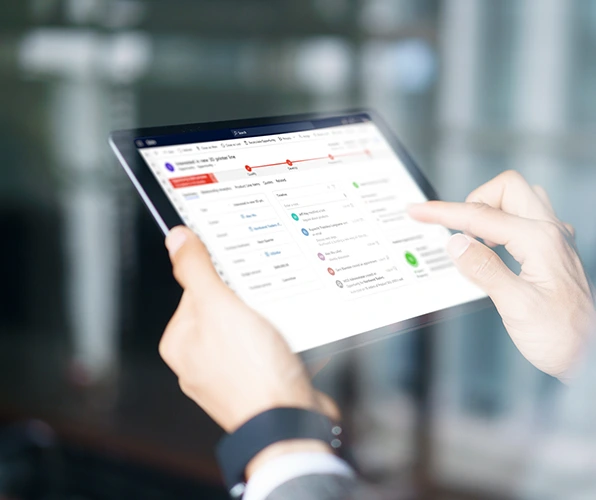 We have a solution to your needs. Just send us a message, and our experts will follow up with you asap.
Thank you!
We have received your request and will contact you back soon.