Intelligent Solutions Provider
About the Customer:
Our client is a leading European provider of intelligent and high-tech solutions based on data and user-first strategy for the healthcare industry.
Business Challenge
As a European data company that provides B2B solutions to the healthcare industry, the client was required to create a white label solution under the new regulations issued by the government, to take effect in 2021. These new regulations oblige all national insurance companies to provide their users with personal health record applications, where their medical information such as patient history, health information, anamnesis, etc. will be unified, digitized, and easy to access.
The critical challenge for our client was to create a white label solution using native application development – an area, where the company was lacking in-house expertise. The required mobile application would need to comply with strict government regulations in terms of data security and protection, as well as requirements to QA, development processes, and accessibility.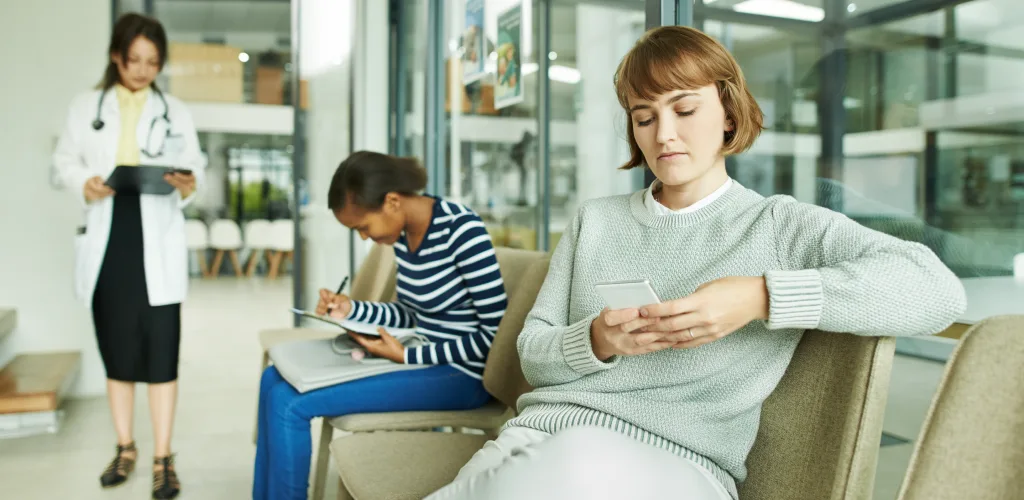 Solution
In collaboration with the client's teams and partners, Infopulse experts have developed a white label solution with a native mobile application for iOS and Android. The experts have designed and developed the front-end part of the application and connected it with the back-end endpoints.
We created a software development kit that can be accessed via APIs to be used by insurance companies as a centralized interface for determining branding parameters, including logo and UI design elements. The application is integrated with the government healthcare database and, at the same time, is open for look-and-feel modifications.
The key development requirements were related to introducing advanced accessibility options that would allow users with disabilities to easily access their medical data. As a result, the application has the following deployment and accessibility features:
App as a UI SDK – to quickly deploy and integrate the application into different insurance apps
API as a Library – to connect different back-end providers
Screen reading that renders text as speech and displays scaling for visually impaired people
Font resizing available up to 250%; AAA level color contrast
Patient support with reminders
Business Value
The new medical records application, developed by Infopulse in collaboration with the client's team and partners, offers tangible benefits for our client:
The company has expanded its client base in the health insurance market by becoming an exclusive Healthcare App Vendor.
The capability to determine branding parameters and customize UI design elements allows our client to acquire new customers more efficiently and at lower costs.
The MVVM Architecture has significantly boosted the app performance and maintainability by separating the UI from the application logic.
Infopulse front-end experts team has built an application compatible with the strictest government requirements that will save the client's expenses on potential fines and penalties.
We have a solution to your needs. Just send us a message, and our experts will follow up with you asap.
Thank you!
We have received your request and will contact you back soon.