November 17, 2020
&nbsp, a leading manufacturer of carpets and tapestries in Central Asia and the CIS, in partnership with Infopulse, has recently finished a complex end-to-end SAP S/4HANA implementation project. As a result of the full-scale digital transformation, SAG achieved fundamentally new levels of business efficiency. In October 2020, SAG's large-scale SAP S/4HANA project won Gold Award in the Digital Transformation Leader category at &nbsp.
As a long-term certified SAP partner, Infopulse has been empowering businesses with custom SAP development and expert consulting services for 10+ years. Valuable experience and strong SAP competencies were the main factors why SAG chose to partner with Infopulse.
The close collaboration of Infopulse and SAG Gilamlari teams have ensured the successes of this massive SAP S/4HANA migration. The implementation of the cutting-edge technologies helped SAG to achieve new levels of digital maturity with streamlined and consolidated core business processes, from sales to production planning, procurement, manufacturing execution, warehousing, logistics, and financial accounting.
SAP S/4 HANA greenfield implementation project for SAG has won a Gold Award in the Digital Transformation Leader category at SAP Value Awards 2020. The project stood out from other complex digital transformation initiatives and received high appraisal from the jury. The Gold Award is direct proof that the new, unified SAP S/4HANA system has enabled SAG to soar new heights in business growth and development.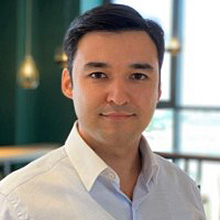 We are glad to have partnered with Infopulse for this comprehensive SAP S/4HANA implementation project. Infopulse team has done tremendous work, proving themselves as reliable top-level experts. Our collaborative effort resulted in an outstanding example of enterprise-wide digital transformation that was top-ranked across the entire CIS landscape. This award-winning digital transformation is a major step forward to our ultimate business goal – being among the top 5 global manufacturers of high-quality carpets and tapestries. – Muzaffar Khamdamov, CFO of SAG Gilamlari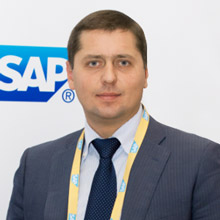 We are honored to be a part of SAG's victory. As a long-term SAP partner, we strive to resolve even the most demanding business challenges by providing advanced SAP solutions and services to our customers. Having set high standards for SAG's digital transformation project, our experts built an end-to-end solution architecture from the ground up and managed to conduct a seamless migration to SAP S/4HANA with no business disruptions for SAG. Infopulse is glad to be a part of SAG success, helping our partner to win the Gold Award in the Digital Transformation Leader category at SAP Value Awards 2020. We sincerely hope that our valuable partnership will result in more award-winning solutions in the future. – Dmitry Kotelva, EVP of Enterprise Applications & BI at Infopulse
Watch the video testimonial on the project:
About SAP Value Awards
SAP Value Awards is a prestigious competition in the CIS region that was established in 2015. Every year, dozens of SAP projects are nominated in multiple categories, including digital transformation, finance, sales & marketing, HR, transportation & logistics, procurement, Industry 4.0, and innovation. The jury is composed of industry-leading experts that award the nominees judging by the scale of the solution's impact on the enterprise's operational efficiency, strategic growth, and business value. More at &nbsp
About SAG Gilamlari
Founded in 2000 as a small carpet-weaving factory, today SAG is a leading manufacturer of carpets and tapestries in Central Asia and the CIS. To date, all processes, ranging from thread production to the packaging of the final product, are carried out at the enterprise itself. SAG is the main founder of an eponymous group with 3,000 permanent and more than 12,000 seasonal employees. As SAG is exporting their goods to 11 countries around the world, they aim to be among the Top 5 best manufacturers of carpets and tapestries. More at &nbsp