News
Infopulse Named Among Leading Outsourcing Providers 2021 by IAOP
IAOP recognizes Infopulse among the world's best outsourcing providers for the 4th year in a row
Infopulse, an international vendor of end-to-end digital services and consulting, is honored to be
ranked among the Top 100 outsourcing vendors
in the 2021 Global Outsourcing 100® List by the International Association of Outsourcing Professionals® (IAOP®).
Our commitment to excellence, highest industry standards, and focus on quality and maturity of our services helped us secure a spot in the Leader Judging Size category.
This year, Infopulse was ranked an All Star company and received recognition in several areas, according to the evaluation of an independent judging panel:
Customer References showcasing value delivered for selected top clients.
Awards and Certifications as a reflection of industry recognition, compliance with standards and vendors' requirements, and other professional achievements.
Programs for Innovation, which could be demonstrated on the examples of innovative solutions, solving rising challenges in unconventional ways.
Corporate Social Responsibility (CSR) programs, which best demonstrated the company's corporate values and capability to give back to the society and world around, while following fair labor practices and protecting human rights.
With 30 years of history and success, Infopulse is an innovation-driven company, providing digital solutions and consulting services to enterprises worldwide. We help businesses reach strategic goals, undergo digital transformation, adopt cutting-edge technologies, and implement complex solutions from world-class software vendors, such as Microsoft, SAP, Amazon, Oracle, Google, and others.
The Global Outsourcing 100 (GO100) list, compiled by IAOP and published annually in FORTUNE® 500 magazine, a special advertising feature produced by IAOP, is the 15TH YEAR annual comprehensive listing of the world's best outsourcing service providers, advisors, and consultants.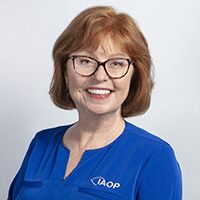 This year, 11 Ukrainian companies made it to the Global Outsourcing 100 list at once. Infopulse congratulates all the winners on their success!
About IAOP®
IAOP is the global association that brings together customers, providers, and advisors in a collaborative, knowledge-based environment that promotes professional and organizational development, recognition, certification, and excellence to improve business service models and outcomes. IAOP connects you and your organization to its growing global community and to the resources you need to be successful. Visit www.IAOP.org.