December 16, 2020
Infopulse is honored to become &nbsp in two categories – the 'Best Overall Testing Project – Finance' category together with our partner &nbsp, a global leader in financial regulation software, and the 'Leading Vendor' category.
This year, companies from all over the world competed in the seventh edition of the Software Testing Awards, sponsored by Deloitte. Among the Awards finalists, the world's largest enterprises were named, such as Cognizant, Accenture, Infosys, TCS, Tech Mahindra, IBM, KPMG, Wipro Technologies, HCL Technologies, Telefonica, NTT Data, Vodafone, British Telecom, Proximus, Tesco, Lloyds Banking Group, Deutsche Bank, OTP Bank, and many others.
'Best Overall Testing Project – Finance' in partnership with Vizor
Award in this category is given to the most outstanding software testing project in the finance sector. As the independent panel of judges was evaluating entries in this category, they were looking for proofs of close collaboration with decision-makers on the example of a successful QA case study, which would showcase the usage of advanced QA approaches, testing methodologies, and industry best practices. The judges also reviewed how the project itself had been described, including its challenges and goals, solution, business value, and notable achievements.
Since 2018, Vizor and Infopulse embarked on a project to build a comprehensive Quality Assurance Center (QAC). In partnership with Infopulse, Vizor reworked, improved, and streamlined QA processes, approaches, and methodologies related to QA, test case creation, bug reporting, etc., enabling first-class automated testing of their software products. Multiple teams collaborated to identify the existing QA processes and tools, automate the most critical test suites and products, and to create a new set of templates and standards that could be used by all teams and be continuously improved as requirements evolved.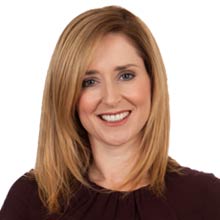 I'm very honored and proud of the teams to have been shortlisted for this award. We are pleased to have built this remarkable Quality Assurance Center (QAC) in collaboration with Infopulse to ensure that we provide the best possible service to our customers from all over the world. Vizor Software has been working within the financial services industry for the last 20 years, and we are proud to see our teams recognized as best in class. – Sarah Anderson, Chief Operating Officer at Vizor
'Leading Vendor' category
This award is given to the vendor who receives top feedback for their product/service and customer service. The panel of judges was looking for proof of commitment to the highest levels of quality, industry standards, and customer satisfaction. In their entries, applicants also needed to provide evidence of good value for money as well as contribution to the development and growth of the software testing/QA industry. Companies also needed to demonstrate proof of their capabilities in terms of reliability, flexibility, and professionalism as the leading vendors of QA services.
Through our Quality Assurance Competence Center, a part of Software Engineering and Consulting Department, Infopulse offers the widest range of application testing and software quality assurance services. Our A-to-Z expertise in numerous domains and verticals allows us to assure the finest quality of software products by implementing rigorous software testing across all stages of the software development process.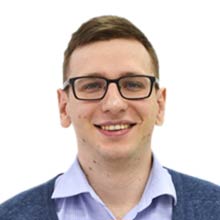 We are very excited to have been shortlisted for the European Software Testing award in two categories at once! For 30 years Infopulse has been assuring the superior quality of software for enterprises globally. Even though perfection has no limits, we always strive to deliver measurable, near-perfect results to help our clients overcome their software testing challenges and ensure the success of their IT products. For us, such a high appraisal of our QA expertise is a symbol of the significant progress that we made in our effort to be among the leading QA service providers. – Sergii Gotovkin, Infopulse Engagement Manager
The final results of the competition and the winners will be announced during the official Awards Ceremony to be held on January 26, 2021, in London, UK.
As a reminder, previously Infopulse was named a Finalist of European Software Testing Awards 2017 in the Testing Team of the Year category for our project with large EU state education agency.
About European Software Testing Awards
&nbsp is an annual international event, celebrating businesses, companies, and individuals, who have achieved and demonstrated their commitment to the highest standards of quality in the software testing and quality assurance market. The awards are hosted by &nbsp, a London-based multi-platform B2B media, and communications company, serving the global IT Sector and hosting a number of DevOps and Software Testing events, conferences and summits.
About Vizor Software
Vizor Software, an Irish software company, is a global leader in regulatory and supervisory technology, trusted across 30+ countries worldwide. With 20+ years' experience in the industry, Vizor operates within three areas: SupTtech, supervisory technology for Financial Regulators, RegTech for regulatory reporting across Banking, Insurance, and Pensions as well as cross-border Automaticed Exchange of Information (AEOI) for Tax Authorities. More at &nbsp