News
Infopulse Attending CeBIT 2016 Conference
Join Infopulse at CeBIT 2016, hosted at the Hannover Exhibition Grounds (Hannover, Germany) on March 14-18, 2016!
CeBIT,
a Global Event for Digital Business
, is a grand international consumer electronics, communications and IT Expo and Conference, defining and analyzing latest IT trends, innovations and future technological advances. This year, CeBIT 2016 Conference is dedicated to digitalization of the industries, focusing on the impact of IoT, AI, Big Data, cloud computing and other ongoing trends on the global economy and society.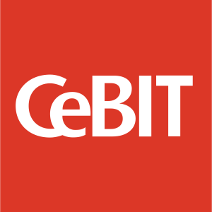 Infopulse and our valuable partners BMS Consulting are attending CeBIT 2016 as well! We invite you to join us and get an exclusive insight on how Infopulse, a trusted international provider of ICT and BPO solutions, can help you re-imagine your enterprise with custom-made solutions and services.
Based on the latest researches, digitalization of everything implies tremendous changes in terms of cybersecurity dangers and risks, with cybersecurity being among the most vital tech trends in 2016.
Infopulse offers a wide range of Information Security Services for business, namely: Vulnerability Assessment and Management, Penetration Testing, Security Monitoring and Incident Management and others. Infopulse has 10+ years' experience in cybersecurity services and operates according to the world best practices. We serve both SMEs and Fortune 500 companies, offering vast amount of services, based on industry leading frameworks and methodologies.
Meet our representatives Thomas Messer (Infopulse GmbH CEO) and Mike Sikalo (Infopulse EVP, Germany) at our booth (Hall 6, Stand D05) during CeBIT 2016:
Contact us now to arrange a meeting during CeBIT 2016!