August 15, 2018
Infopulse is pleased to announce about its partnering with Emercoin, a cryptocurrency creator and a public blockchain innovator, in pursue of strengthening their R&D activities and collaborating on innovative blockchain projects.
Companies will benefit from this collaboration joining Infopulse vast software engineering experience and intellectual resources with Emercoin unique technology insights and expertise in building distributed blockchain systems. The experts of both companies will jointly explore the emerging opportunities for blockchain technology implementations while sharing their knowledge and best practices.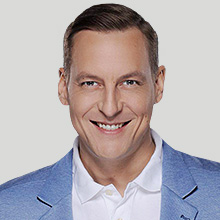 We are excited in anticipation of working together in the most challenging IT field of today, getting to know Emercoin outstanding achievements and technological breakthroughs from inside. Infopulse expects opening new strategic market opportunities and we are sure that our customers will benefit from them too. Besides, this partnership also envisages deep involvement of blockchain community and broad public interaction in building the better, more secure world. – Jan Keil, Infopulse VP of Marketing
The signed partnership memorandum outlines the basic areas of collaboration, which include sharing research information, co-development, consultancy, tech support, blockchain community participation as well as joint marketing and public communications. Infopulse will engage Emercoin dSDK (Decentralized Software Development Kit) and services like EmerDNS, EmerSSH. EmerSSL, EmerDPO, EmerLNX, etc. in the development of solutions incorporating public blockchain technology.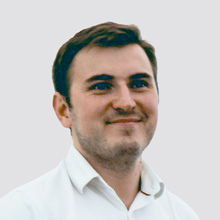 While Emercoin is proud of its reputation as a front-runner of innovations in the blockchain development field, we are happy to have such a strong partner as Infopulse, reputable not only for its achievements in the industry but for its extremely high corporate values. Combining our accumulated knowledge, experience and intellectual resources opens incredible opportunities allowing to cope with the most challenging tasks of our time. – Kostiantyn Bigus, Emercoin Managing Partner
Activities of the parties will also include business meetings, round tables, webinars, specialist and information exchange, participation in the industry conferences and public events on a regular basis.
About Emercoin
&nbspis a cryptocurrency creator and a public blockchain innovator since 2013. With Emercoin technology put in the heart of its range of unique distributed blockchain services it got a growing influence on across industries and public sector with regard to information security and data protection techniques. The public Emercoin Blockchain based on Emercoin cryptocurrency (EMC) became a landmark in the history of distributed computing development. At present, many world leading brands are using Emercoin technology in their IT solutions for secure, decentralized business operations.