News
Infopulse SCM 8.1: Automated migration to IT-Grundschutz 2020, instant AI-assistance by Chat bot "Helga" and new GDPR modules
September 16, 2020
Our Products
We introduced new features and made necessary changes to the product that align with the concept of continuous improvement, global compliance trends, and are based on customer feedback. The new functionality is aiming to make your experience with the
Infopulse SCM
more productive and to empower your compliance processes.
SCM Chat bot "Helga"
We used AI and Natural Language Processing (NLP) to let "Helga" chat with you and instantly answer all SCM process-related questions in English and German. She will guide through the onboarding and assist you in building compliance projects.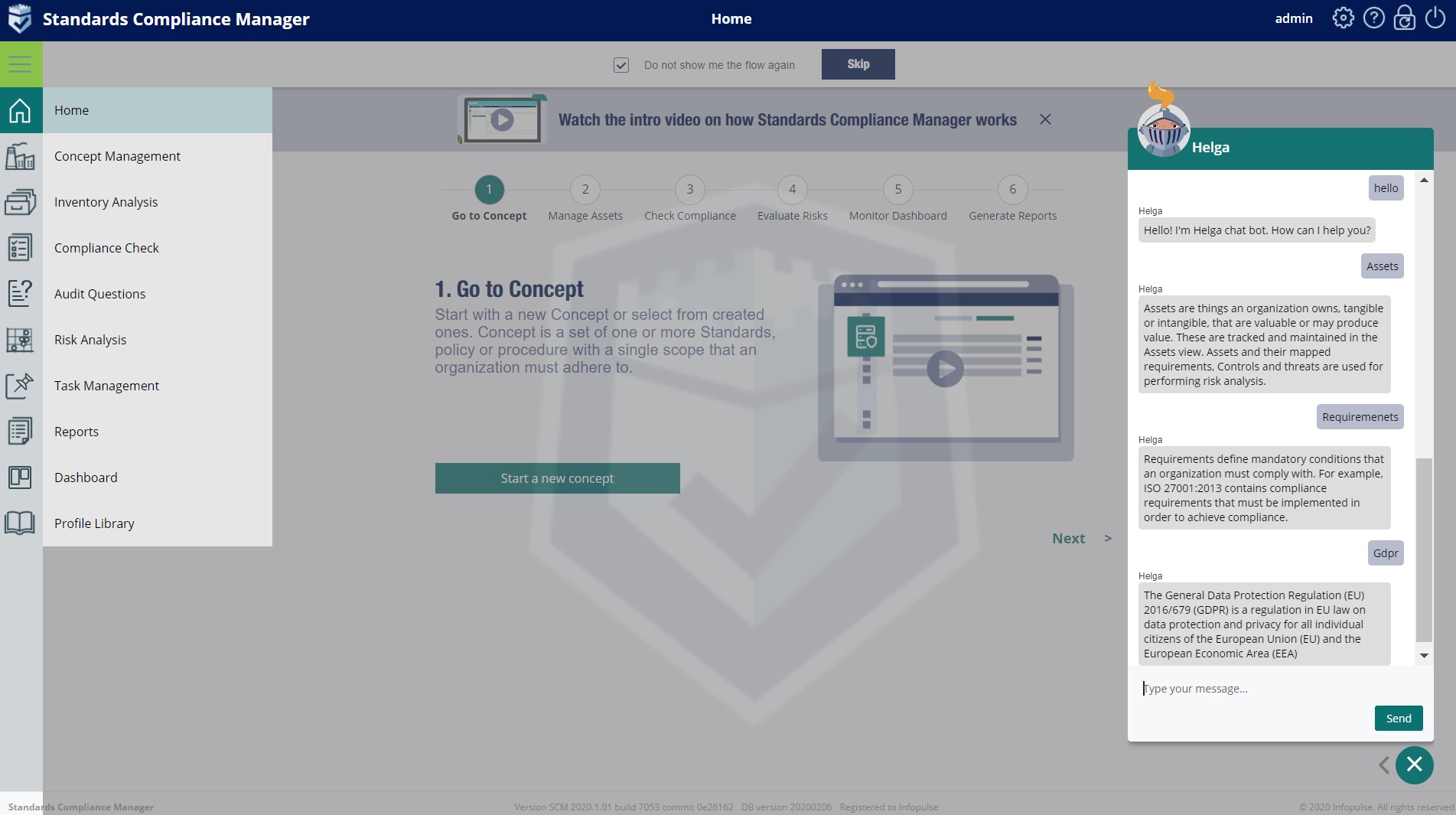 Automated Migration to IT-Grundschutz 2020
In regards to our introduction of the IT-Grundschutz 2020 Compendium in SCM, now you can automatically migrate from IT-Grundschutz 2019 to the 2020 Concept. Thanks to new functionality, you won't spend time on tracking changes to IT-Grundschutz 2020, but start working with the updated regulation immediately.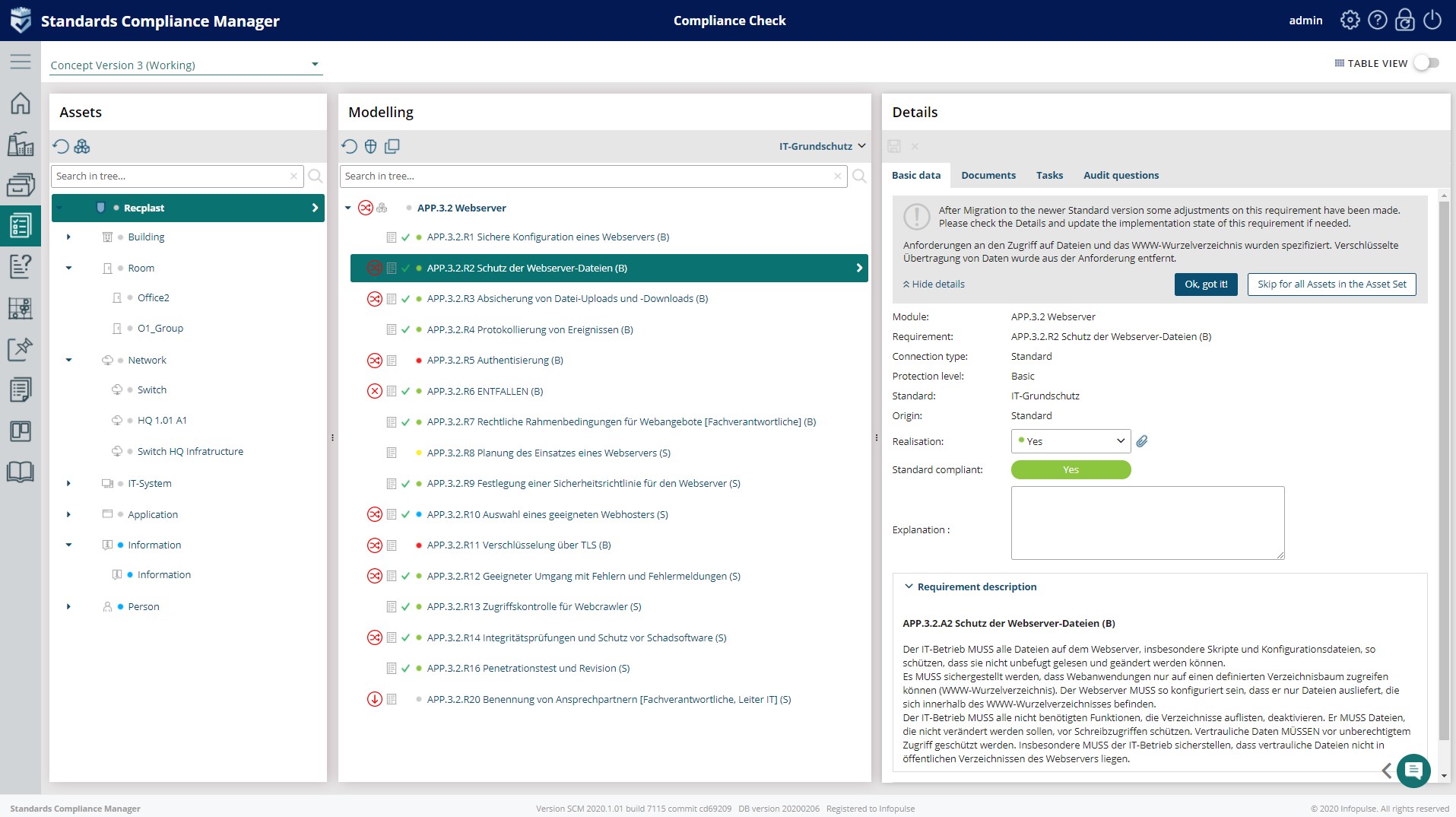 Custom Fields enhancements
Custom Fields are now available system-wide. Additionally, we made it possible to export and import Custom fields, so they can be used to adjust compliance projects in SCM according to new regulatory requirements and your company needs.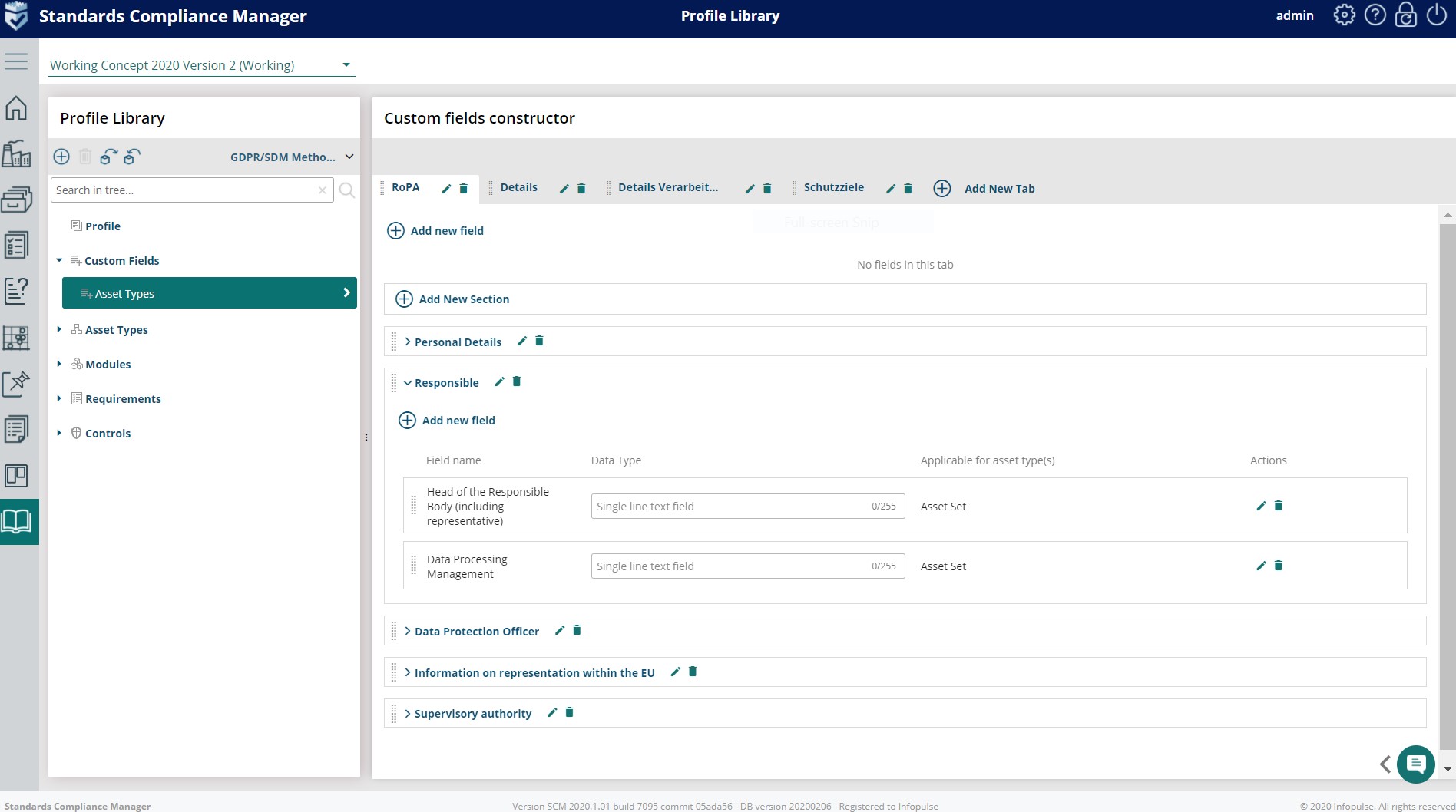 Following the GDPR requirements: ROPAs & TOMs in the system
We introduced the Record of data processing activities (ROPA) that is mandatory for all data processors. SCM also supports technical, organizational measures (TOMs) that are vital to guarantee security, compliance, and accountability.
Flexible integration possibilities
Enhanced integration options with Public API and Data marts will empower you to standardize data and minimize efforts for import/export processes to a push of the button. Additionally, it is possible to exchange compliance data between SCM and enterprise level systems, such as Power BI.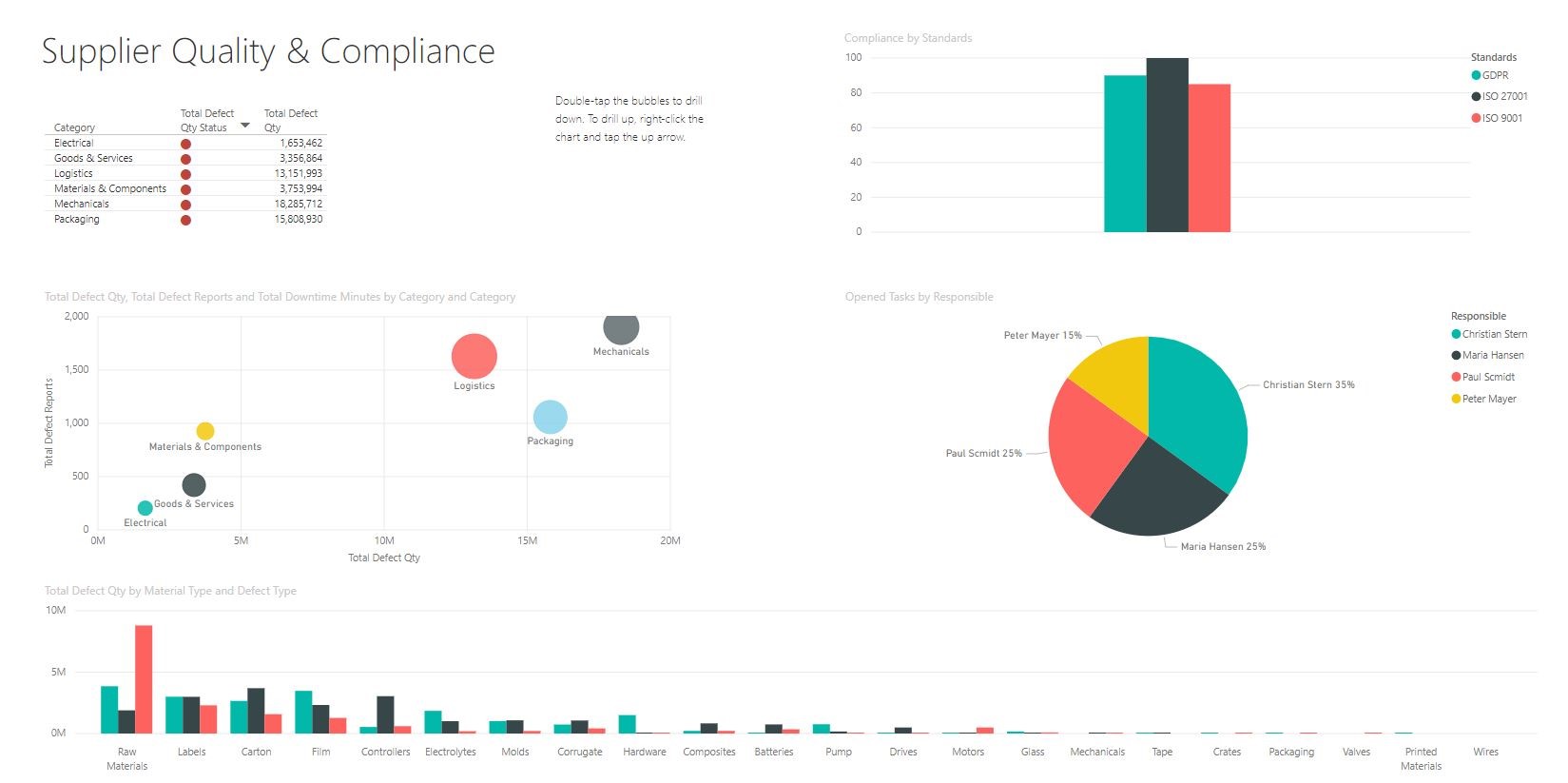 To learn how you can benefit from using Infopulse SCM, please visit infopulse-scm.com.