Location:
Ukraine, Germany
Cooperation period:
2017 - present
About the Customer:
The Zeppelin Group operates in 190 branches worldwide with more than 10 000 employees and sales of EUR 3.1 billion in the 2019 fiscal year, the highest number in its 70-year history.
Business Challenge
Zeppelin CE Eurasia supplies construction equipment for seven countries (Armenia, Belarus, Russia, Tajikistan, Turkmenistan, Ukraine, and Uzbekistan). The company utilizes a business solution based on the security and functional capabilities of Dynamics CRM 2011. As Company's strategy aims at developing long-term partnerships with their customers, using the latest technologies to offer the best service is of the utmost importance, and the following goals and challenges had to be solved:
The sales team required a modern tool for customer relationship management, available anytime-anywhere on their phones and tablets.
The group of sales/purchase processes are dynamic and require the kind of flexibility that legacy platform was not able to provide anymore. Transparency and maintenance ease of all processes were of great importance as well.
Common patterns for organizational role management and automated provisioning were out-of-date and demanded optimization and versatility. Overall system performance was degrading due to the growing size of databases and poor scalability of the legacy platform.
Our client needed a modern solution for product catalog management, customer segmentation tools, customer voice, etc.
Zeppelin was looking for a reliable service supplier with top-level expertise, capable of implementing a complex update to sales management business solution. Among other service providers, Zeppelin selected Infopulse as a core implementation partner for this complex and long-term project.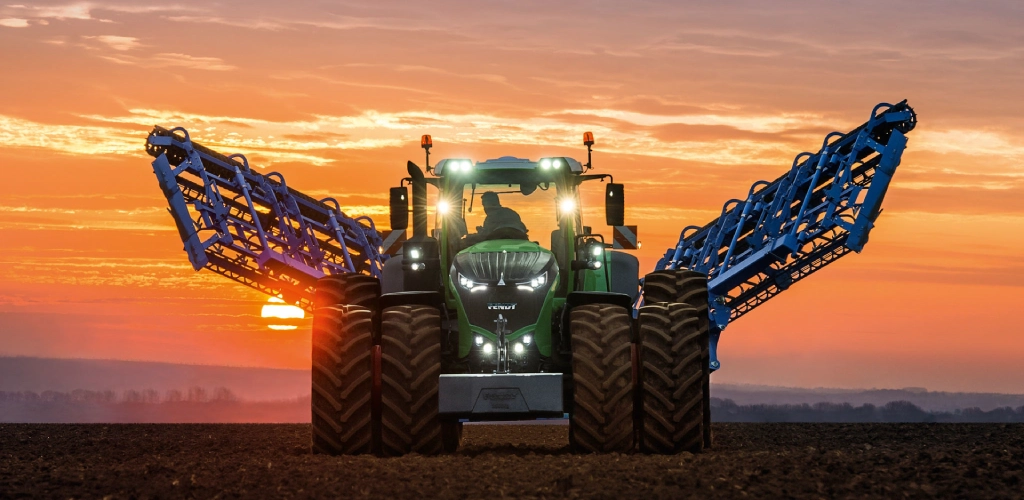 Solution
Zeppelin and Infopulse have been working closely as a united team on the solution implementation project since January 2018. Since then, Infopulse has helped Zeppelin implement a cutting-edge business solution based on the Dynamics 365 platform by conducting a comprehensive reengineering of legacy system functionalities. The project was carried out in a number of stages, based on users' priorities and their feedback:
Built the solution for managing organizational structure and maintenance of flexible privileges provisioning, including delegation and escalation processes.
Moved all calculations and complex decision-making matrixes to the business rule management system for increased change flexibility.
Developed requirements and conducted re-engineering for sales and purchases groups of processes, including lead qualification, opportunities processing, quote approval, client collaboration and merge, activities management, fleet management, reports, and dashboard building, etc.
Conducted a five-day workshop for business users and knowledge transfer for technical specialists.
Implemented printed forms for sales representatives and sales administrators.
Enhanced the notification system for end-users.
Migrated data from Dynamics CRM 2011 to Dynamics 365.
Technologies
Business Value
Implementing a new sales management solution based on a modern, future-proof Microsoft Dynamics 365 platform helped Zeppelin CE Eurasia to leverage customer engagement, improve internal workflow, and make relevant processes more transparent and convenient for all system end-users – from customer support to sales managers, field experts, and Zeppelin executives. Implementing Microsoft Dynamics 365 resulted in:
Improved planning, customer relations management, deal management, and deal tracking processes.
Migration to a modern on-premises-based Microsoft Dynamics 365 platform with unified interface and mobile Dynamics 365 application.
Universal on-the-go access via handheld devices vastly improved decision-making processes for field sales managers and executives.
Intuitive UX/UI flow and much better integration with other Microsoft business solutions (e.g., Outlook).
Adoption of new security capabilities of the modern Dynamics 365 platform.
Accelerated execution of business requests, assignment/role management, and introduction of changes to security roles.
Faster time-to-market and better QA for new requirements with better tracking of development stages. New business rules can be implemented as fast as in a matter of 2 days instead of 2-3 weeks.
Improved system performance, availability, and scalability.
Post-implementation technical support and maintenance with continuous feedback & improvement.
After the initial release of the solution for the Zeppelin CE Eurasia branch in Ukraine, the second and subsequent releases included country-specific customizations of the Dynamics 365 platform for the remaining branch offices in six countries across the CIS region. Now that Zeppelin and Infopulse rolled out a stable, refined version of the solution across regions, Infopulse is currently working with Zeppelin on the new scope of functions for the next stage of the project.
Customer Quote
We have a solution to your needs. Just send us a message, and our experts will follow up with you asap.
Thank you!
We have received your request and will contact you back soon.