Going low-code: Agility with Power Apps & SAP
On-demand Webinar
May 25,2023
On-demand Webinar
May 25,2023
Business Applications
We're not at liberty to avoid strict project timelines. At the same time, we're free to go low-code. Dictated by the gaps in the skills fabric, low-code development emerged as a tool to suit citizen developers first. After, it ended up among the tools seasoned engineers use, dealing with enterprise-level environments, one of them being SAP.
Register to watch a recording of our webinar to explore how you can produce a record number of business benefits with the flexibility and scalability that Power Apps by Microsoft is synonymous with. We will go over a series of real-world scenarios and learn how our engineers helped global companies through SAP solutions.

This recording is for:
C-Suite executives and managers – to better understand the potential shortcuts to plug in low-code/no-code components into your enterprise to cut down costs and save development time.
Engineering department heads – to discover how fewer efforts can generate the same benefits managing complex process webs and business-critical aspects of an organization.
Those, who are operating in: Aviation, Automotive, Industrial automation & Manufacturing, Telecommunication, Banking and Financial Services, Mining&Metals, Oil&Energy/Gas, Health Care, Agriculture, Retail, Construction and IT services.
Agenda:
SAP & Power Platform: Co-creating with AI. Updates from Microsoft
Microsoft Competence Center at Infopulse: Power Apps and beyond
Straight from the field: grain balance solution for a market-forming agricorporation. Client's testimonial by MHP
Making a statement with low-code solutions. Infopulse & SAP cases in point:

Document management redefined with SAP S/4HANA
Elevating resource management: SAP for talent allocation
HR streamlined through SAP SuccessFactors: Objectives, Key Results that matter
That level of supervision: Executive Board Management solution
Our speakers: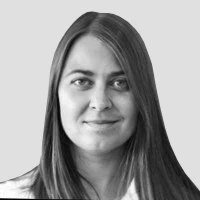 Valeriia Khudiakova
Power Platform Expert and Delivery Manager, Infopulse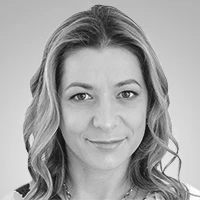 Natalia Kondratenko
Global IT CoE Director, MHP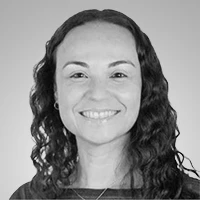 Marysol Mantilla
Power Platform Senior Technical Specialist at Microsoft
About the Partner:
Founded in 1998,
MHP
is a large international food and agro-technical company comprising more than 30 enterprises and having more than 26,000 employees throughout Ukraine and other countries. MHP is the leading producer of poultry products not only in Ukraine but also in the Balkans (Perutnina Ptuj Group).
Register now to learn how the world's top companies go about low-code to create high-flyer enterprise solutions with ease!