News
Infopulse Automotive Project is Officially ASPICE v2.5 Certified
On January 14-16, Infopulse has passed external assessment based on ASPICE v2.5 for one of its automotive projects. Our Automotive Practice Team demonstrated great result in terms of maturity level of assessed software development processes. We congratulate our committed and forward-thinking experts with this significant accomplishment!
The beginning of 2020 is marked with crucial news for Infopulse. Our automotive team has received ASPICE certification for the in-vehicle navigation software development project.
An independent assessment (Class 3, Type A) was conducted by a Germany-based consulting company Kugler Maag Cie. Due to our automotive team's dedication to top software quality and completely transformed work processes, Infopulse was highly rated in accordance with Automotive SPICE v2.5 model. Below you'll find an official certificate issued to Infopulse: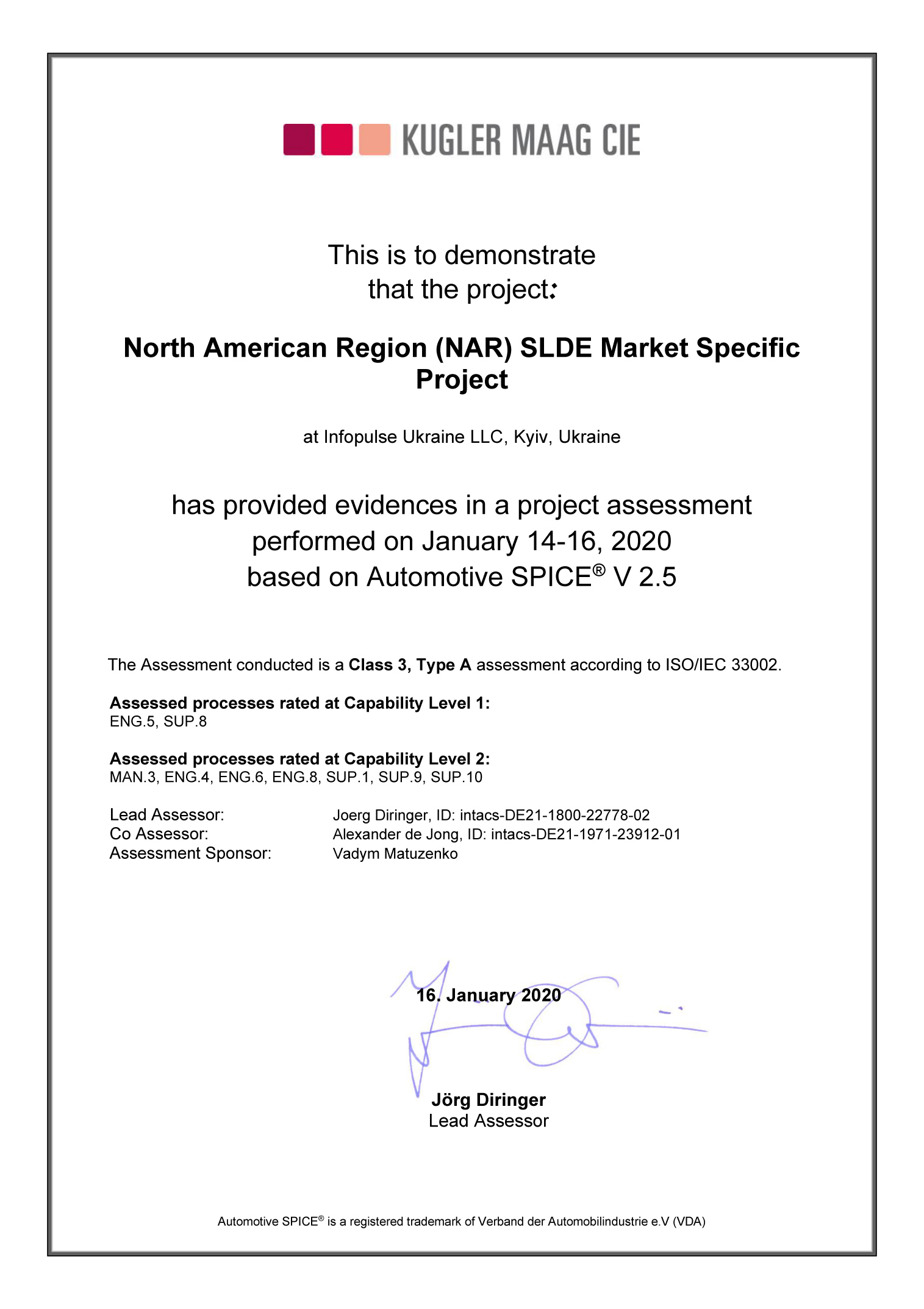 Automotive SPICE is a collection of best practices for the entire vehicle development and an assessment model allowing automotive service providers, like Infopulse, to evaluate their work processes and prove their high qualification to a customer.
Our customer, a trusted automotive supplier, expected Infopulse to be compliant with ASPICE v2.5. For many respected automotive providers, ASPICE certification is significant evidence of an IT provider's competency. Our team knew that and started the preparation for ASPICE implementation two years before the existing project. Therefore, the external assessment demonstrated our broad experience and the high maturity of our software development processes.
As per the rating from the official Kugler Maag Cie report, Infopulse has reached Capability Level 2 in 7 processes and Level 1 in the other two processes.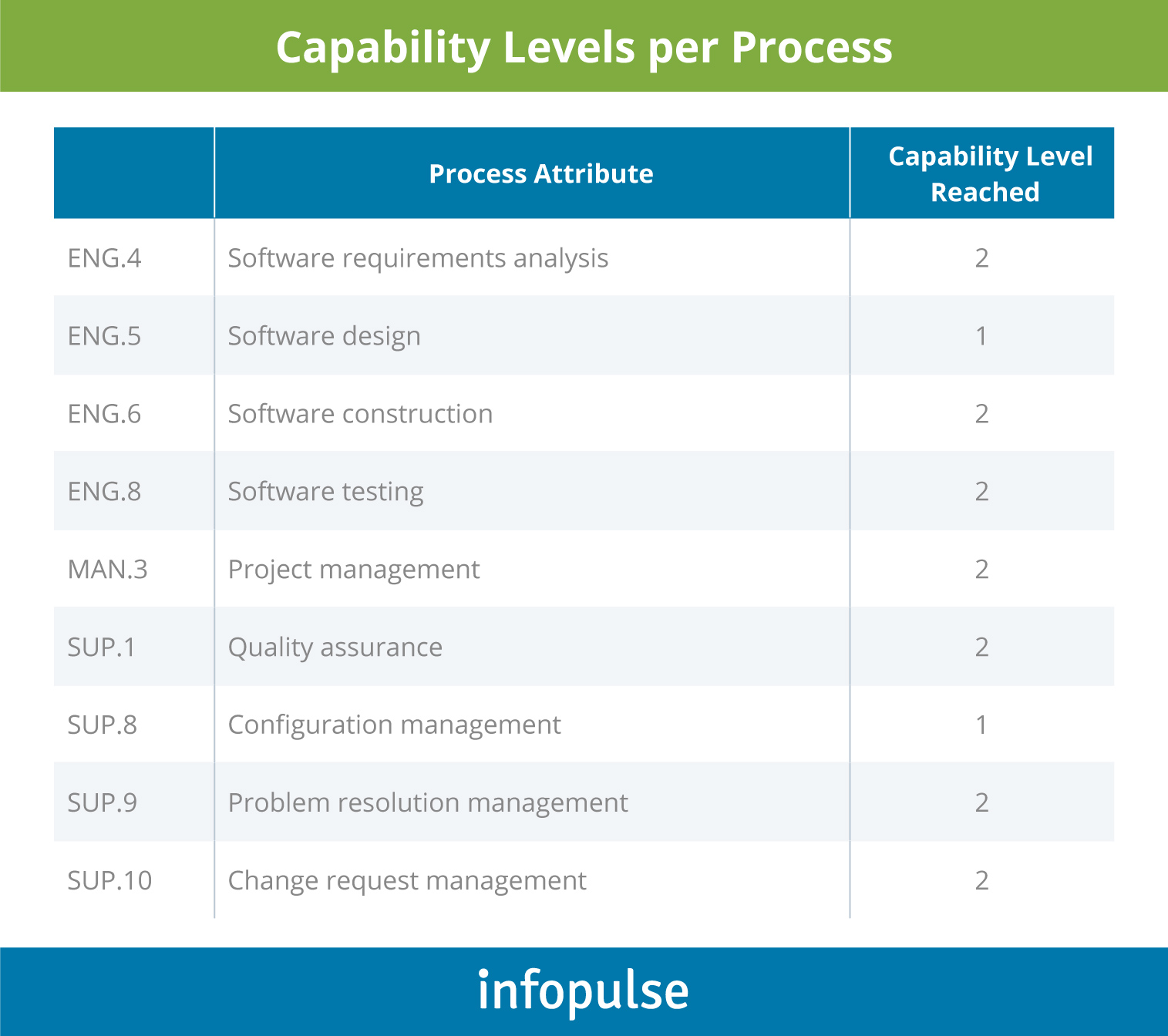 So, how has Infopulse achieved the Capability Levels of ASPICE certification? Our team focused on the V-model approach in software development strictly following ASPICE v2.5 requirements, based on which the team developed a set of processes tailored to the North American Region SLDE Market Specific project. At the same time, management commitment allowed having all the required resources and support of executive managers needed for the quality and processes improvement.