News
Infopulse Integrated Management System Has Passed External Audit-2015
December 29, 2015
General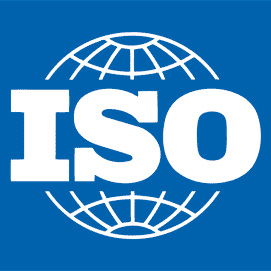 Infopulse is pleased to announce that the company has passed Annual External Audit, which confirms the full compliance of the Infopulse Integrated Management System (QSMS) with the latest international quality standards, namely ISO 9001:2015 and ISO 14001:2015 as well as ISO 27001:2013 and PAS 99.
The comprehensive external audit started on the 12th of November. All deliveries, records, documents and company activities were subject to verification along with the quality of company processes. Employees, Quality Managers, executives and heads of departments were interviewed, showing deep knowledge of the standards, requirements and company processes.
The independent accrediting company confirms that our Integrated Management System meets the requirements of the newest standards published earlier this year:
Moreover, we reconfirmed our compliance with the following standards:
While previously, in January 2015 Infopulse successfully passed ISAE 3402 type I, now Infopulse is aiming to achieve our next goal – to pass ISAE 3402 type II audit.
Infopulse offers a vast range of reliable information security services: from analysis of security issues to development of information security solutions and support of security systems. To learn more about our Processes, Security and Quality system, please follow this link.
The recently released versions of new ISO standards (both 9001 and 14 001) list the following major changes:
The standards structure was changed. All management system standards will have the same structure with uniformed sectioning. Creation of a unified structure of management system standards aims at simplification of the integrated systems deployment and utilization.
New ISO revision focuses on risk management at organizational level, implementing the concept of risk-based thinking. Quality management system includes now identification of risks, establishes a systematic approach to risks and thus should prevent them.
A new term "context of organization" is introduced. This concept implies a wider scope of quality management system. Nearly every company depends on external factors, such as energy, products, procurement, environment and others. In addition, internal factors (corporate culture, organizational discipline, etc.) have a significant impact on the company itself and quality system operations. All factors that might affect the system and its stability must be taken into account while planning, developing and operating quality system.
In addition to aforementioned changes, many other improvements were made to ISO 9001: 2015 and ISO 14001: 2015.