Infopulse Supported the 2023 'National Day of Girls in Tech' Event
November 15, 2023
General
Events
Sustainability
On Oct.11, 2023, CSR Ukraine held the 'National Day of Girls in Tech' event as part of the STEM Girls initiative. Infopulse became the general partner of the event, which was organized with the assistance of the Office of Ukraine's Vice Prime Minister for European and Euro-Atlantic Integration.
The event saw the participation of over 1,000 individuals from 14 regions of Ukraine, the UK, the Czech Republic, and Lithuania. They engaged in the event both virtually and offline, visiting various companies' offices in such sectors as hi-tech, agriculture, pharma, and more. Top IT professionals imparted their wisdom and experience to female students through workshops and training sessions.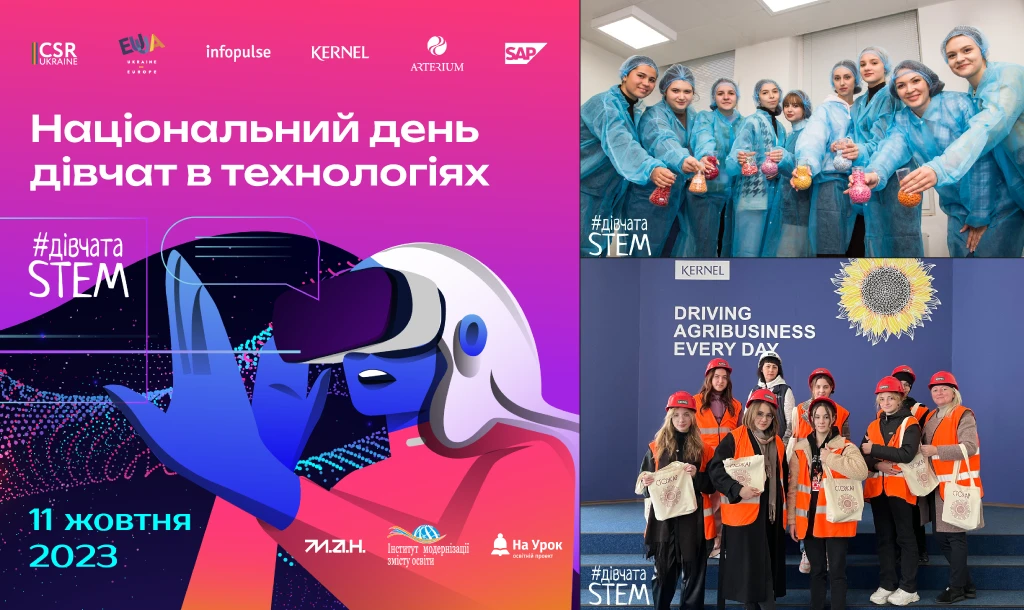 Infopulse was happy to invite young talents to visit our hub in Lviv, Ukraine. Krystyna Hurieieva, a Senior Software Engineer at Infopulse, shared her educational journey and career path with the girls. She also introduced aspiring students to the specifics of .NET programming and the pros of pursuing a career in IT.
Moreover, schools and individual participants were given an opportunity to display their skills in an IT project competition. Two projects received the highest appraisal from the jury – a project by Sofiia Kovtun that suggested approaches to demine the Black Sea and the "Future health" project by a school from Shostka, Ukraine, which proposed the cultivation of microgreens for practical studies of biology, physics, and entrepreneurship, and to supplement the school menu with fresh vitamins.
The event had a positive impact, with 84% of the participants getting a better opinion about STEM. In addition, 90% of girls let go of gender bias when considering the STEM field. Finally, 60% of girls could identify a specific area for their future careers.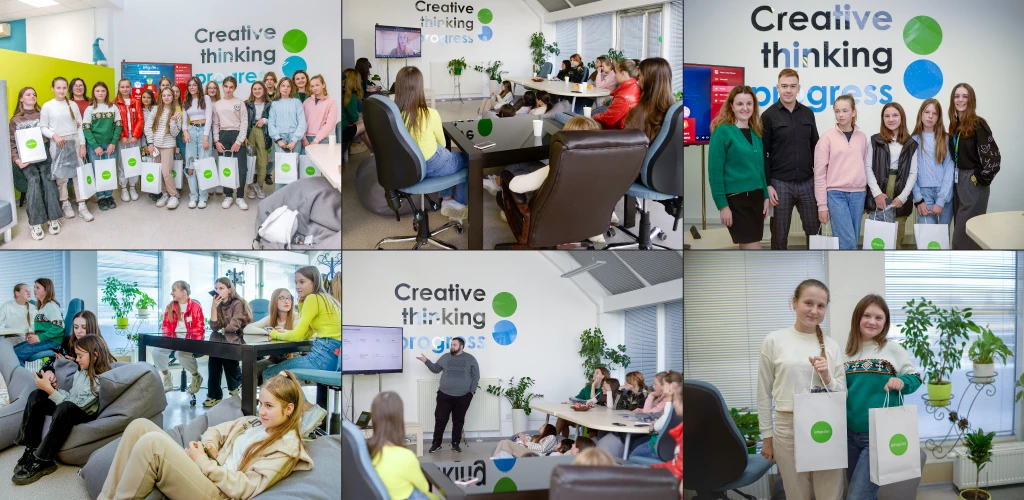 Infopulse's commitment to supporting girls in STEM is unwavering. We are accelerating our efforts in this area as we believe that the diversity and inclusion of talented female professionals in the technology sector is a crucial factor for the industry.

As a reminder, earlier this year, we took proactive steps to support gender balance and diversity by taking part in the 2023 edition of the 'European Women in Technology' conference in Amsterdam, launching an information campaign "Ladies in Tech" to bust biases around the topic, and supporting the "Girls in ICT Day" event.