News
Infopulse Takes Part in International Homeless Animals Day 2022
September 28, 2022
Sustainability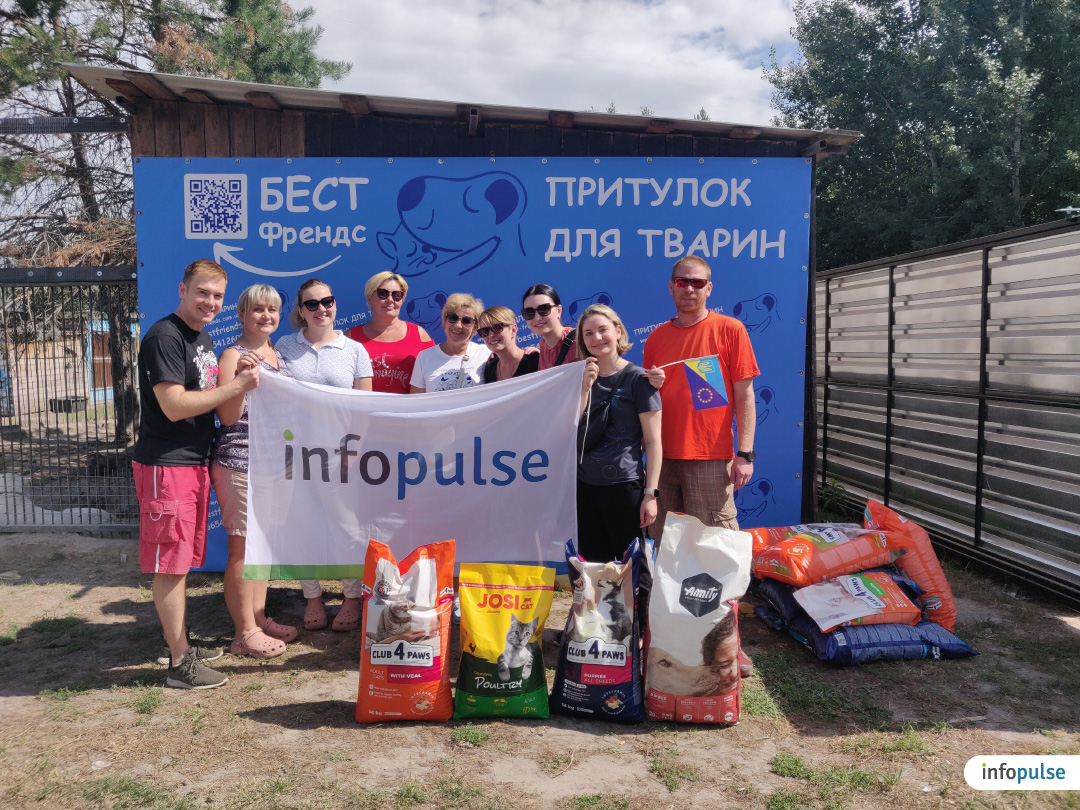 On the third Saturday of August, Infopulse joined the International Homeless Animals Day initiative. This is a great time to call attention to the problem of homeless animals worldwide and encourage people to adopt. We pledge to treat all living beings with respect and compassion on this day.
As a part of our CSR efforts, the Infopulse community came together to help abandoned animals in five countries where Infopulse has a presence — Bulgaria, Brazil, Poland, Germany, and Ukraine:
In Varna, Bulgaria, Infopulsers donated to the "Animal Hope Varna" shelter, providing food for the animals in its care.
In Rio de Janeiro, Brazil, our specialists visited the "Associacão Casa Diolanda" shelter and delivered financial aid and food for the animals.
In Wrocław, Poland, the company volunteers supported the shelter "Towarzystwo Opieki nad Zwierzętami" by purchasing animal food and healthy treats.
In Rüsselsheim, Germany, the activists helped the "Tierschutzverein Rüsselsheim und Umgebung e.V." animal shelter with their financial needs.
In Ukraine, the Infopulse community provided food, medicine, and hygiene products to three animal shelters – two in Kyiv and one in Lviv.
Overall, we managed to provide seven animal shelters with the essentials they need. Besides, Infopulsers volunteered their time to physically assist shelters by walking, training, feeding, and, of course, playing with the animals to give them the love and attention they lack.
We appreciate everyone's willingness to help the most vulnerable creatures out of pure kindness. With your support and donations, we were able to aid animals in various parts of our planet. We urge everyone to support shelters, help them take care of homeless animals, and give those fluffy tails the love and support they need.
As a reminder, earlier this year Infopulse published its 2021 Sustainable Development Report.