Article
Blockchain Technology: A Game Changer for Healthcare?
Originally published: October 27, 2018
Updated: May 12, 2022
7 min. read
Innovations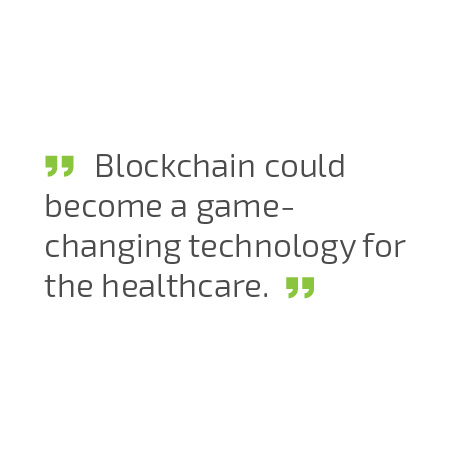 Moreover, medical data stored onsite or in the cloud are available only to the particular healthcare provider. Even patients themselves do not have the full access to their own personal medical information scattered in the databases of different healthcare facilities. On the other hand, the centralized control over the medical records would make databases vulnerable to hacker attacks.
The emerging connected services have created new holes for data trespassing. Security breaches are also on the rise with an average institution losing $380 per compromised patient record. During the first six months of 2017, over 233 security breaches were reported, with 500 or more patients being involved. While malicious attacks were among the top root reasons for most breaches, compliance failure, third party and human errors largely contributed to the issue as well.
Most institutions today strive to adopt the Precision Medicine model, based on the premises of more data-driven and personalized approach to preventing and treating disease. The initiative assumes that a healthcare institution would collect and store more comprehensive data about an individual patient including his/her genetics, lifestyle, environment, etc. and leverage it to deliver better outcomes, especially in the area of cancer treatment.
Governments and research centers now promote active data sharing and encourage larger groups of population to share their health data for further study, thus fostering the creation of a national database of health information. Researchers could then refer to it in their studies, and ultimately improve the standard treatment protocols, preventive strategies and diagnosis procedures.
Blockchain Key Benefits
Present medical data management systems can't provide a strong and reliable connection between different healthcare parties creating particular difficulties for all participants. As simple operation as transferring a patient to another healthcare facility takes time and effort. Blockchain could empower patients to share, control and access their own personal data in the most efficient way.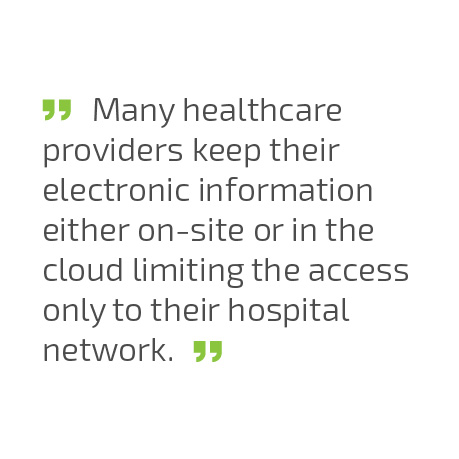 The lack of unified industry standards for data exchange is another area that could be addressed with this technology. A consortium blockchain can create a standardized transaction layer for all the parties involved and unify the way data is added, stored, and exchanged. Up to 70% healthcare leaders agree that blockchain carries a significant promise for healthcare interoperability.
Potentially the healthcare industry can reap substantial benefits from implementing blockchain technology, e.g.:

Data provenance and integrity: immutable and distributed data records are protected from breach and cannot be tampered.
Higher data security: decentralized data storage eliminates the single point of failure.
Real-time data access and updates across all the networks.
Personal data protection: data encryption and individual cryptographic access keys protect both patient's identity and related personal information.
System interoperability: blockchain delivers a universal global authentication method, enabling data exchange among all types of systems.
Patient-generated data: information from IoT devices or health monitoring systems can be added to the chain for the benefit of respective parties.
Better data management: elimination of third-parties reduces cost and access time lag.
Improved individual health care services;
Higher quality and integrity of clinical trial data;
Cutting cost of data reconciliation, audits and regulatory compliance gives an opportunity for health care facilities to hire more medical staff, while medical research centers can allocate more resources to upgrade labs, healthcare apps and wearables.
Use Cases of Blockchain in Healthcare
In essence, blockchain is expected to improve the healthcare ecosystem as a whole. It could streamline the common administrative procedures, increase the efficiency of claims' processing, improve hospital billing cycles and foster better cooperation among all healthcare entities.
While healthcare is nowhere close to building a truly decentralized ecosystem, the early adopters have already benefited from the following innovative applications.
Smart Contracts
The conditions under which information can be shared are determined by a smart contract encoded in the blockchain. For example, shared data can be accessed only by authorized personnel such as healthcare practitioners, research foundations and individual researchers, rather than the general public or any malicious third-party. When a researcher requests an access to data, the smart contract automatically defines the user's validity and conditions under which all participants can use information.
Below you can see the scheme how the Blockchain works using an encrypted smart contract.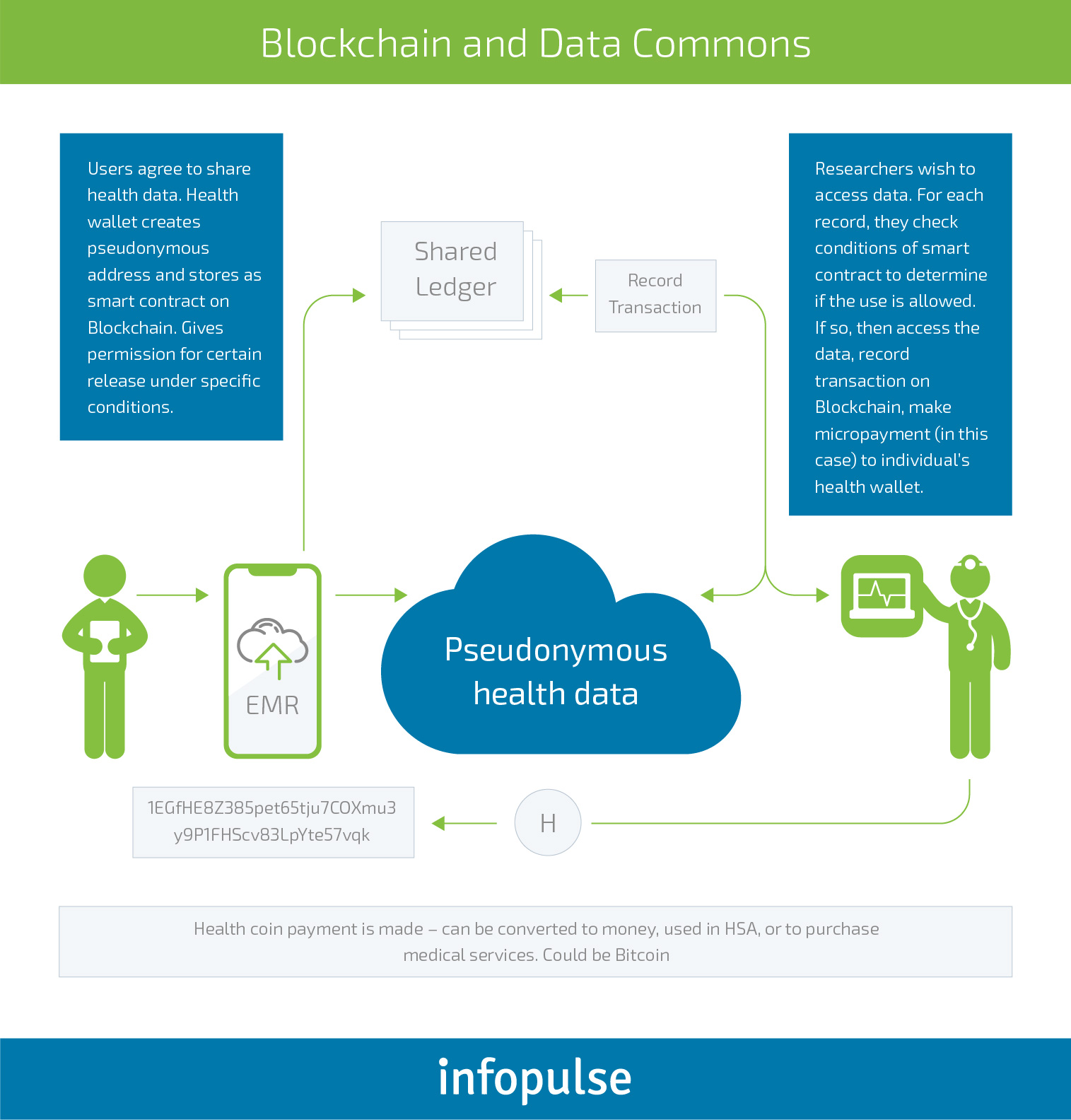 Figure 1: Blockchain and Data Commons
Such an approach can entirely reconstruct the healthcare system shifting control power from all the third parties to individuals. Personal data would become the valuable resource of one individual.
Blockchain technology can be applied to various operations where procedures that take much time and interaction with third parties. For instance, verification of vaccination records (Figure 2), or development of medical contracts between individuals and service providers.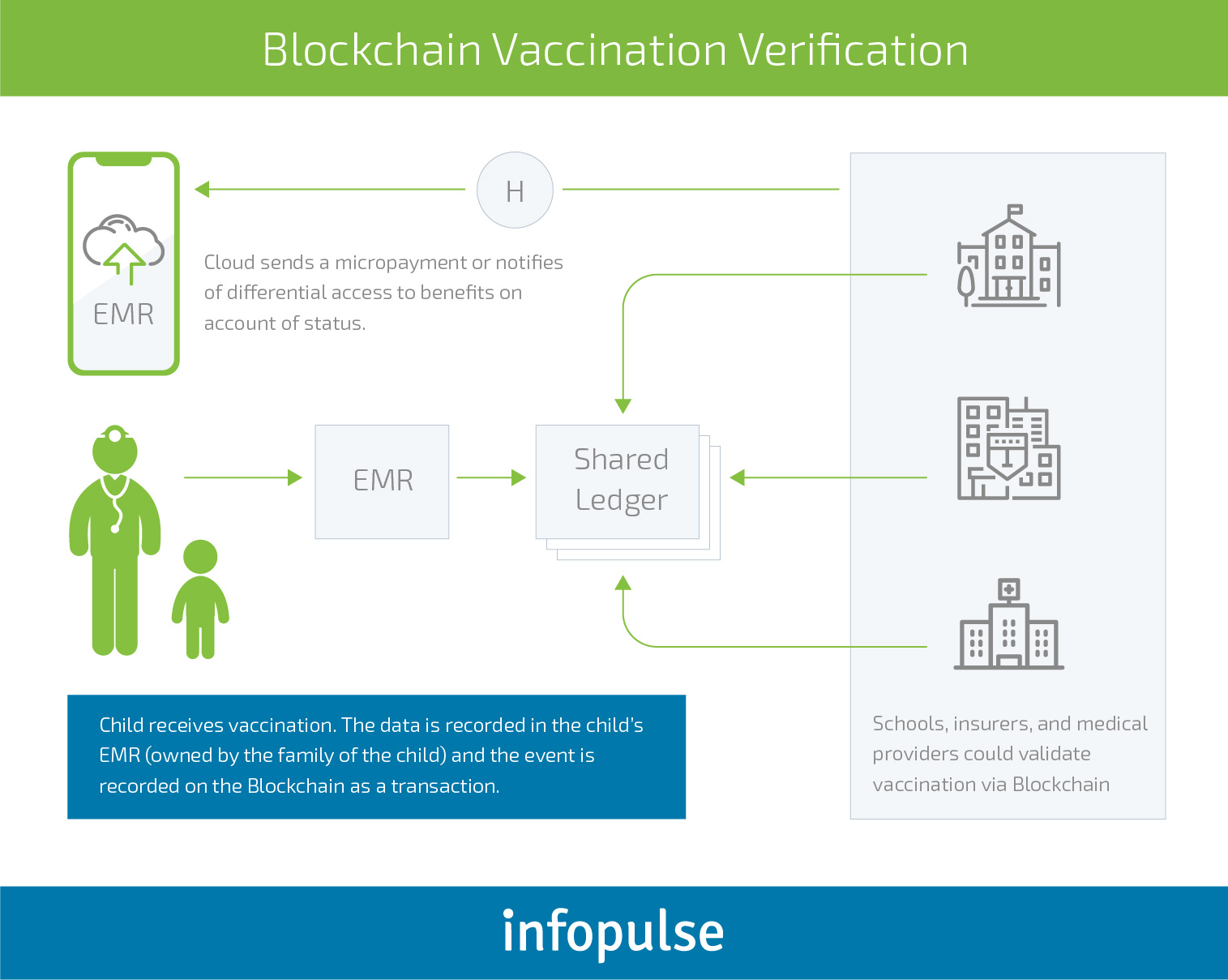 Figure 2: Blockchain Vaccination Verification
All shared information on the blockchain gets through a secure algorithm of verification and validation.
Apparently, blockchain is a revolutionary technology that can also transform the patients' eagerness to adhere to the proposed treatment or regime. A GP and a patient can enter a smart contract defining specific treatment conditions. If the patient succeeds with the stated objectives (e.g. managed to lose 15 pounds within 3 months), he will get rewarded for the effort, or penalized if the goal was not met. Such "gamification" could encourage the patient to take the doctor's prescriptions more serious, whereas the GP can accumulate more data on the efficiency of the treatment, spot the main difficulties a patient is experiencing with the objectives early on, and adjust the treatment plan accordingly.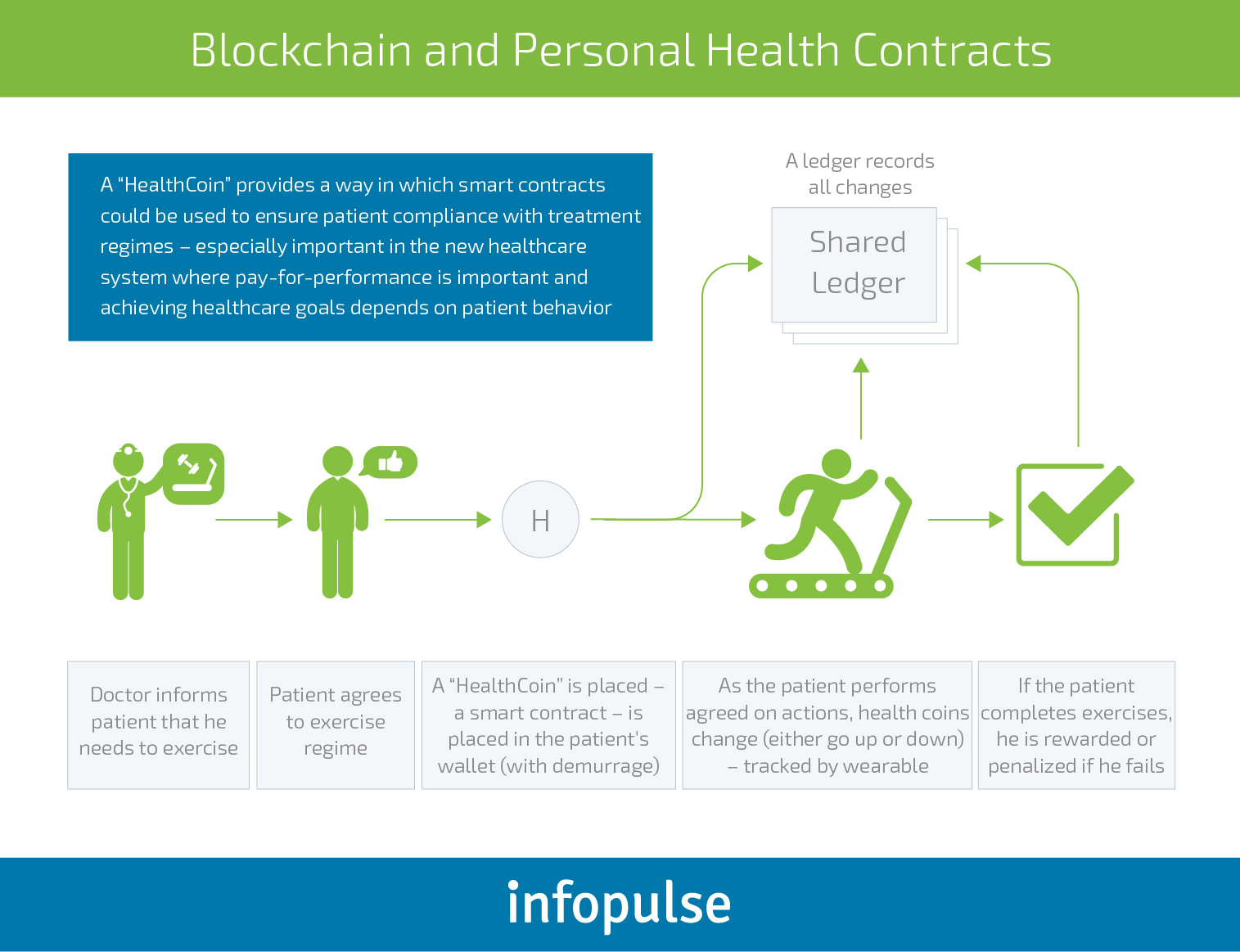 Figure 3: Blockchain and Personal Health Contracts
Improved Medical Reconciliation
According to the American Journal of Managed Care, up to 77% of patients have dealt with medication reconciliation discrepancy due to the lack of proper data exchange between EHR systems of primary health care providers and pharmacies.
This issue further escalates in the fact that some patients receive prescriptions for risky pharmaceutical combinations. Such gaps in patient safety not only hamper the overall care quality but can also result in serious financial penalties for the hospitals guilty of such malpractices.
Coordinating prescriptions through blockchain can result in significant improvements on this issue. First of all, it will enforce better data coordination among all parties and automate the process of cross-checking different prescriptions. For instance, flag duplicate prescriptions from different providers (an ER practitioner and GP the patient visited later) and prevent the person from taking twice the norm of the drug.
Healthcare providers can receive instant notifications whenever a patient decided to remove a certain medication from their list and act accordingly. Patients, on the other hand, can control the accuracy of their treatment too and prevent new healthcare providers from assigning a drug that their previous care provider chose to discontinue using.
Finally, monitoring the distribution of controlled substances such as opioids can be largely improved. All the regional pharmacies and healthcare providers can be notified whenever a certain patient receives such prescriptions and prevent them from using it fraudulently or abusing the dosage.
Medical Fraud Reduction
Health insurance fraud creates an annual $80 billion dent in the insurance industry. It also severely impacts billing cycles at the healthcare instructions. Customers often get in the ceasefire and are burdened with higher premium rates as both parties look to protect themselves from the possible fraud.
Blockchain-based smart contracts can be leveraged to facilitate the operations of all parties involved (customer, insurer, and healthcare provider) in the following manner:
To determine the submission's validity, specifically the completeness of the information (e.g. billing codes) and verify the truthfulness of the claim (e.g. if the patient was actually admitted for the stated condition);
Applicants can be automatically verified by insurance and the submitted information can be cross-checked with the applicants' health records and employment records. This would speed up claim processing; and customers, in turn, can be quoted better rates.
Healthcare Provider Licensure and Credentialing
Telemedicine is rapidly gaining popularity among the younger consumers' demographic. Multiple apps now allow users to take a therapy session online, book an appointment with an available practitioner nearby or receive text advice based on the indicated conditions.
Users, however, want to remain confident that they are receiving quality care and dealing with a provider, whose license is up-to-date and allows practicing in a certain location. Most also want to receive up-to-date information on the practitioner's availability to take new patients or seek local providers with very specific expertise.
The blockchain is one the best-matched technologies to improve credential management in the healthcare industry as it allows creating a secure, shatterproof, and up-to-date database of all the medical professionals.
The State of Illinois pioneered with the execution of this idea and developed a pilot registry in partnership with Hashed Health. The database created on distributed ledger will maintain a unified record of the practitioner's current certifications and approvals, which in turn, promotes trust and transparency and streamlines the process of licensure. In the long run, this system can help improve patient safety; enable employers to access potential candidates more efficiently; streamline the licensing procedures for practitioners and reduce the consumers' frustration with the lack of current information.
Traceable Pharmacy Supply Chain
Drug counterfeiting remains a serious global issue, especially in the developing regions. According to World Health Organization estimates, over $30 billion dollars annually are spent on fake medicine. Nearly 65% of drugs distributed for malaria and bacterial infections treatment are counterfeits. Blockchain can enable a chain-of-custody log, recording each step of the supply chain at the individual product level, thus reducing the chance of fraud.
Counterfeit drugs often emerge in the markets that painfully lack transparency in the drug distribution model. Current supply chain infrastructures are siloed and fragmented. Blockchain-powered supply systems, on the contrary, offer complete transparency and allow precise tracing the origin of any item recorded on the ledger. The best part is that no one can forfeit the existing records and disguise the data about a certain shipping.
Blockchain can also improve the audit of prescription drug distribution and make sure that all vendors remain compliant with the respective legislature through the smart contracts. Secondly, such systems can be used to instantly detect out-of-pattern orders for control substances and investigate into the matter.
Blockchain and Healthcare Success Stories
Estonian Electronic Health Record System
Estonian electronic health record system is a national platform created to mitigate the process of digital medical documents exchange.
The idea of such platform appeared in 2002 aiming to create a common database to gather all healthcare data from diverging vendor's systems.
E-Health aims to fight bureaucracy by integrating data from various healthcare providers and creating a tracking electronic record. Thus, patients and doctors with granted access can easily access patient's data, including test results, previous treatment, and other vital information. Another feature of the system is available to gather general stats to track national healthcare situation.
All E-Health records are secured and maintain data integrity due to the complex usage of the blockchain and national ID-card system.
MedRec – Blockchain-based solution for medical data management
MedRec is a decentralized content-management system that was created to provide patients, medical institutions, and treatment community with proper and regulated access to the medical data.
The system is based on blockchain smart contracts being flexible and adaptable because of the modular design to be able of integrating with healthcare providers' databases.
MedRec allows managing several levels of access to different information parts, thus, patients choose which data and with whom to share. The system doesn't store any medical data. It uses smart contracts to encode the information and securely link users to medical records.
Adoption Challenges for Using Blockchain in Healthcare
While the potential for improved data sharing with the help of blockchain technology is huge, there are still some important constraints to keep in mind. Healthcare provider can choose between implementing a permission-based or permissionless type of ledger.
Permissionless, or public, blockchains certainly facilitate the adoption process; however, the two largest chains – Ethereum and Bitcoin – are already burdened with transaction volume constraints. The technology will need to evolve further in order to enable faster processing times, now capped at 7 transactions per second on Bitcoin.
The transaction processing time is expedited on permissioned, or consortium, blockchains. Yet this comes at the cost of higher computing power consumption. As fewer people participate in the blockchain, more power is required to validate and add new blocks to the chain. The solution here might be that a central healthcare authority will supply the necessary power to process and validate all the transactions; however, that would imply centralization and diminish the value of a truly decentralized system.
While blockchain allows making data more accessible and instantly visible to all the participating organizations, the technology comes with certain limitations in terms of the stored data size and type. All the added data will need to be standardized according to unified standards as free-form submissions such as patient charts and clinical notes can result in very large transaction sizes, impacting the performance of the blockchain. Healthcare providers will need to create a confined framework outlining the type, size and format of data that can be added to the system. An initial investment in establishing data hygiene and optimization routines will be required.
The blockchain ecosystem also remains largely unregulated. Healthcare providers and policymakers will need to work closely together to establish new standards for compliance and administration policy objectives. A lot of countries have the existing legislation in place, which enforces patients' medical data privacy. The HIPAA Privacy Rule as well as EU GDPR, for instance, have clear guidelines indicating the limits and conditions on data usage and disclosure without patient authorization. A blockchain-based solution will have to be configured to operate in line with similar compliance requirements. Healthcare providers will need to assess the type of data they can store and share via the blockchain to make sure that all patient identities remain private and their records non-identifiable. In order to lay the foundation for profit-making acceptance in medical care, the government must investigate and invest in this area. Permission-based blockchains can be used to partially address this issue.
Despite the stated challenges, blockchain remains a hot and promising area of interest. Up to 56% of healthcare providers plan to adopt a certain degree of blockchain technology through 2018-2020 to improve their current operations, so it's a high time to act now.