Microsoft Cloud & AI in Action: Cross-Industry Use Cases To Enhance Business Outcomes
Business Breakfast
February 20,2024
09:30 – 12:30 PM (EET)
Bulgaria
Business Breakfast
February 20,2024
09:30 – 12:30 PM (EET)
Bulgaria
Innovations
94% of business leaders agree that AI is critical, and 5% consider it 'somewhat important' for the overall organization's success over the next five years. Using cloud-based AI services addresses several challenges on the way to AI-powered business intelligence:
High and complex implementation costs
Issues in integrating with existing systems like CRM or ERP
Lack of in-house expertise
AI paired with the Cloud makes intelligence solutions more accessible and cost-efficient for companies of all sizes, making implementation of AI innovations no longer that complicated.
The in-person event takes place at Microsoft office in Sofia Bulgaria (Expo 2000, building #3, 55 N.Y. Vaptsarov blvd).
This event is for C-suite executives and decision-makers to:
Understand the value-driving benefits of cloud-based AI solutions.
Reveal the business gains from adopting cloud AI tools based on real cases, including automation, anomaly detection, personalization, and advanced data analytics.
Get a comprehensive overview of the leading niche products on the market, including Azure Open AI, Microsoft 365 Copilot, Microsoft Bing Enterprise, Microsoft Fabric, and others.
Find a suitable solution for your industry-specific business goals at reasonable effort and cost.
Agenda
Keynote from Microsoft: How to harness the benefits of the latest AI technologies powered by Microsoft Cloud & gain from Cloud migration over On-Premises solutions?
The commercial value of Microsoft Azure and Microsoft 365 solutions across industries: use cases and success stories by Infopulse
How can AI coupled with the Cloud accelerate your digital transformation and increase profitability
Rapid integration of AI tools & solutions: Microsoft Bing Enterprise, Microsoft 365 Copilot, Azure OpenAI, Microsoft Fabric, and others. Insights from Microsoft – Why do businesses need to seize a competitive advantage with AI?
Intelligent business with AI/ML technologies: Infopulse's real-life case studies for top enterprises.
Speakers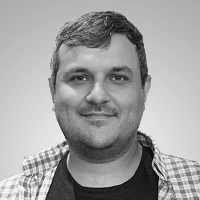 Anton Volik
Country Manager at Infopulse Bulgaria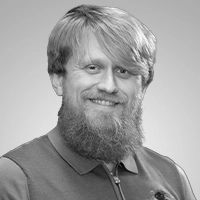 Maksym Prostakov
Sales Manager at Infopulse
Join our Microsoft Cloud & AI business breakfast to explore cloud-based AI solutions & effectively address your up-to-date business needs.
Book your spot at the offline event!
Thank you for registration!
Look for the details in your inbox!