TelcoTalks #2: Show Your Tickets! NOC Evolution – From Routine to an End-to-End Service
Panel discussion
November 22,2022
Panel discussion
November 22,2022
Data & Analytics
Partners:
About the Partner:
BICS
is recognized in the wholesale communications market as a top global voice carrier and the leading provider of mobile data services for Voice, Messaging, Data & Connectivity, Business Intelligence & Analytics, Fraud & Authentication, Roaming, MVNE and Asset Monetization.
In the traditional telecom worldview, Network Operations Center is an essential yet hardly innovative element. Reactivity and routine day-to-day processes have earned NOC a somewhat unexciting reputation in a closely-knit telecom community where "no news is good news".
But this doesn't fit reality anymore.
For a modern telco & connectivity services consumer, be it a person or an enterprise, the old reactive ways are just not good enough. To win the customers and retain them, telcos need to go that extra mile. They need to make network performance buttery smooth before the customers even notice any intrusion into their peace of mind.
Instead of reacting, telcos need to predict issues and curb them before they impact the customer. Instead of betting on speed in ticket handling, telcos need to reduce the number of tickets per se.
They need NOC as an End-to-End Service.
In the second episode of our TelcoTalks series on Nov. 22, at 4:00 PM (CET), we're talking to Nick Kozlenko, one of the NOC team leaders at BICS, a communications enabler with a global reach. Oleh Kulyk, Network Operations & Planning expert from Infopulse joined the discussion.
Agenda
Evolution of NOC: from ticket handling to universal soldiers

What's hot in modern NOC?

Growing demands and customer orientation
Automatization of basics

From a one-country setup to follow-the-sun product-oriented NOC: Story of BICS

Challenges of NOC today: not good enough?

Good network support engineers are rare and qualified
Attrition in NOC: the battle of nurturing vs. retaining

Future NOC: Nik's and Oleh's very (in)accurate predictions
Q&A with the speakers
Speakers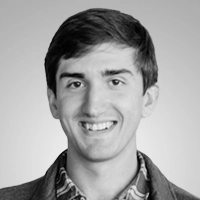 Nick Kozlenko
Network Operations Center Team Lead, BICS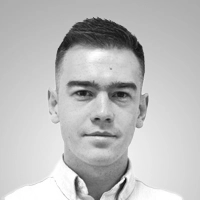 Illia Zavialov
Senior Communications Manager, Infopulse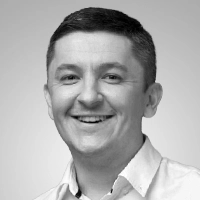 Oleh Kulyk
Network Operations & Planning Expert, Infopulse
Register to watch the recording
Please follow the link to watch the panel discussion