Infopulse Delivered 200 Gadovist Injections to 'Krab' Childhood Cancer Foundation
December 22, 2022
Sustainability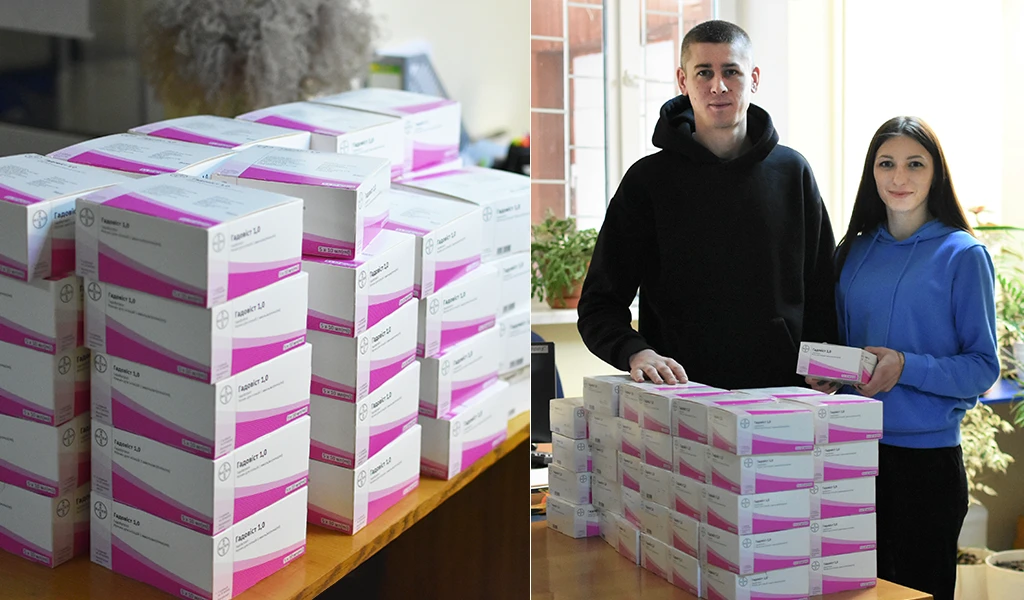 This year, standing together and helping each other brought a new sense to every Ukrainian. Most volunteer initiatives focus on helping the army and civilians get the country closer to victory.
Infopulse traditionally meets the festive winter season with a charity project within our company's social responsibility program. This time we decided to cover a critical healthcare need that lacks government budgeting.
As a part of our CSR effort for the winter festive season 2022-2023, together with our partners, we purchased 200 doses of Gadovist injection for the Ukrainian 'Krab' Childhood Cancer Foundation (a part of Childhood Cancer International). This Charity Foundation was established by parents, whose children were treated in the Department of Pediatric Oncology of the Ukrainian National Cancer Institute.
Gadovist is a deficient contrast injection for MRI diagnostics to differentiate pathological and healthy tissues. With our help, 200 children with cancer and adults injured during the war can now undergo high-quality, precise diagnostics and receive appropriate therapy.
The whole Infopulse community stands together to bring more charity and volunteer missions to life. Here are the latest CSR missions our specialists, clients, and partners accomplished together in 2022:
As a reminder, during the winter holidays of 2021-2022, Infopulse supported the Kyiv Children's Hospital by presenting an EEG system BRAINTEST 24 and in 2020-2021 we helped Childhood Cancer Foundation "Krab" to obtain three volumetric infusion pumps used in chemotherapy.