SharePoint Migration of Outdated Business-Critical Systems for Multinational Audit Firm
Originally published: March 04, 2016
Updated: December 30, 2022
7 min. read
Business Applications
Success Story: Infopulse Helps Multinational Audit Firm Migrate Outdated Business-Critical Systems to MS SharePoint
Customer Background
The client of Infopulse is one of Canada's leading professional services firms and a member of a global network of firms that provide a range of professional services, including audit, assurance, legal, tax, consulting and other services. Regionally headquartered in Toronto, ON, the client of Infopulse has dozens of offices throughout Canada.
Business Challenge
The customer turned to Infopulse as their long-term partner with a need to migrate three business-critical systems based on Microsoft SharePoint 2007 to a more advanced platform – SharePoint 2013. The Infopulse Application Management and Consulting (AMC) department, which was responsible for this project, faced the following challenges:
In this case, SharePoint Migration implied skipping SharePoint 2010, at the same time new features brought in 2010 version had to be taken into account.
All three systems had to be upgraded within a tight deadline on the scale of a global corporation.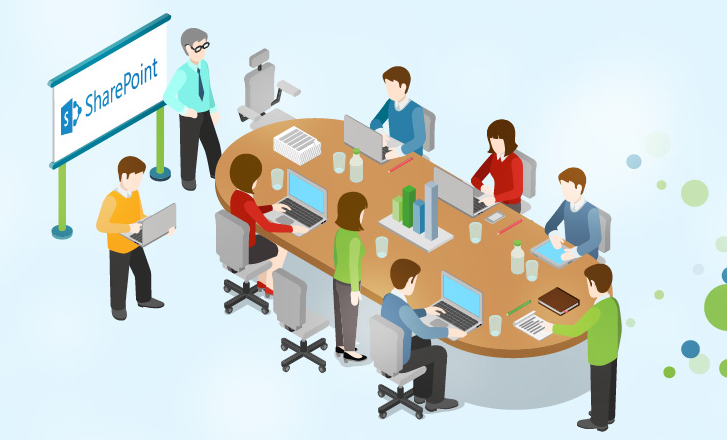 Accepting the Challenge
"The Microsoft SharePoint technology stack is well-known to us," says Oleksandr Shapoval, .NET Senior Software Engineer at Infopulse. "We've been working closely with SharePoint 2013 as part of Infopulse's both internal and customer-related projects. What was new for us was the size of infrastructure that we were dealing with. Our team had to perform the migration of and make improvements to the source code ensuring smooth and reliable work of SharePoint 2013. That was a true challenge due to an enormous amount of data," added Oleksandr.
"From the infrastructure point of view, a typical approach is to allocate a separate SharePoint server to a single system. Most commonly, that implies building a corporate intranet portal. Our case was more complicated. The customer used the SharePoint platform for both internal and external websites, thus several systems could work on one server at the same time. This imposed some technical restrictions we had to solve," notes Oleksandr. "Moreover, in addition to the existing functionality, a number of new features had to be implemented. Thus, the project included elements of detailed business analysis along with subsequent solution development that had to be performed from scratch".
In-Depth Experience with the Microsoft Technology Stack
"We made a smooth transition from SharePoint 2007 to SharePoint 2013 by intermediate migration of the SharePoint 2010 content database with a simultaneous update of the system packages and programming code," explains Ulyana Popovich, Quality Control Engineer at Infopulse. "At the same time, the core functionality of the systems was preserved and all issues were successfully resolved. Such migration projects affect almost all features of complex business systems, thus we had to conduct a full-scale testing of all systems."
During the work on the project, the team has encountered a specific requirement for the first time in their practice. "We implemented support for AODA standards (Accessibility for Ontarians with Disabilities Act) into the system which ensures people with physical disabilities can comfortably work with it. This was an invaluable experience for our team," says Ulyana.
Besides the system migration, other improvements were implemented creating extra benefit for the client. The Infopulse team created a new UI/UX design for the system by improving the user interface and adding more options for content editing. "At the same time, we tried not to extend the SharePoint Migration project too much and to complete it within the established deadlines," adds Oleksandr.
Technologies used:
Microsoft SharePoint
ASP.NET
Microsoft SQL Server
IIS
SSRS
SSIS
Customer Quote
I enjoyed working with each and every one of you! I can't stress enough how much we appreciate the professionalism and poise you guys handled this project with! Keep it up! I look forward to working with you in the future. S.J., client-side Business Analyst
If You Want to Beat the Deadlines, Time Difference is no Threat!
"A seven-hour time difference in working hours with the customer in fact contributed a lot to the project success. In the first part of the day we productively worked on our tasks, while in the evening we actively communicated with the client, discussing what had been done during the day. Besides, the resolution of infrastructural issues was done during our night hours. As the result, the distributed teams worked practically twenty-four hours a day," says Oleksandr. "We managed to deliver the project within the deadline. The migration of all three systems took 4.5 months instead planned 6 months! We can surely say, this is a perfect result," summarizes Oleksandr.
Customer Quote
Just wanted to thank you again for the great work you have done on all three SharePoint migration projects. We are very pleased with your work, commitment and sense of urgency you demonstrated throughout multiple occasions when we required your professional help and support. I strongly believe that establishing a successful collaboration with Infopulse will bring mutual benefits for both companies. A.S., Project Manager