Large Telecom Provider
About the Customer:
Our client is one of the leading telecommunication service providers in Ukraine with a nation-wide network and years of successful market presence.
Business Challenge
As part of their global digital transformation strategy, our client needed to optimize and upgrade their existing IT infrastructure. Our client decided to migrate from the outdated local IT infrastructure to a modern Microsoft Azure Cloud platform to facilitate the company's modernization.
Among the objectives of the project were the following:
Eliminate the use of outdated hardware and software. Besides reducing equipment maintenance costs, it would also help neutralize cyber threats and vulnerabilities related to legacy software.
Migration to the new infrastructure would also eradicate risks to the company's business continuity associated with obsolete hardware.
New cloud infrastructure would enable high performance of all systems within dynamic workloads.
Since our client envisioned the transformation project as a way to streamline internal business processes, it was also necessary to ensure a straightforward yet secure way for all employees to access their workplace from various devices: laptops, tablets, and smartphones.
On top of that, the client's employees lacked modern tools for user communication and collaboration. Such tools would further improve business efficiency.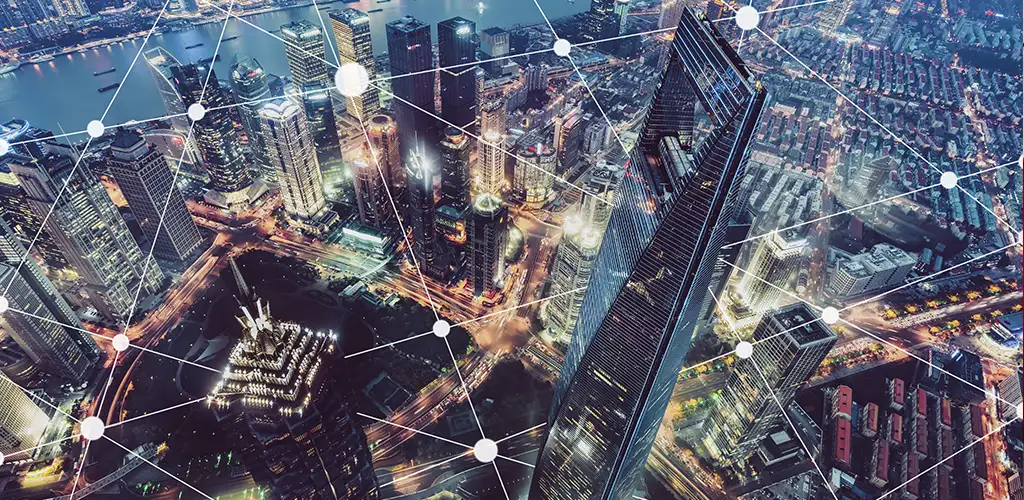 Solution
Working closely with the client's IT specialists, Infopulse experts implemented a virtual desktop infrastructure based on the Azure cloud to support the company's digital transformation:
Designed a virtual desktop infrastructure architecture based on the Azure Virtual Desktop service, transferring the company's infrastructure and workplaces to the Azure cloud.
Reconfigured outdated hardware to serve as thin clients and provide access to the virtual desktops.
Implemented Azure AD to enable user access to corporate data from various devices.
Enhanced information security by setting up an S2S VPN network and implementing conditional access for multifactor usage outside of the corporate network.
Equipped virtual machines with the modern operating system Windows 10 and ensured its compatibility with legacy industry-specific applications.
Implemented cloud-based business productivity solutions from Microsoft to replace legacy applications.
Enabled seamless audio and video conferencing via Microsoft Teams in a virtualized environment.
Provided a range of workplace configurations for various user groups.
Configured node activity balancing.
Solution Architecture based on Azure Virtual Desktop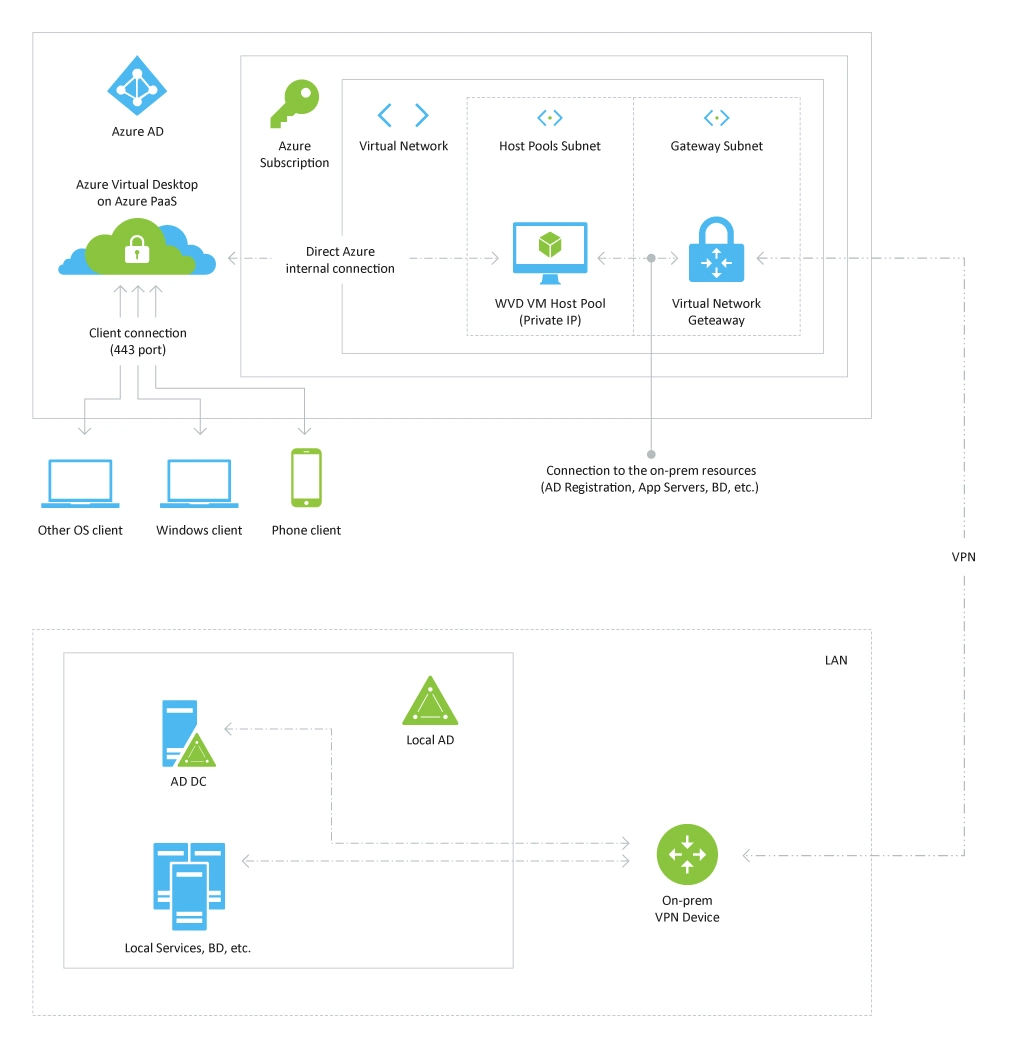 Technologies
Business Value
Having transitioned to the Azure cloud with Infopulse's help, the Telecom Giant achieved seamless performance of their IT infrastructure:
Comprehensive cloud-based working network – Azure Virtual Desktop powered by Windows 10, Microsoft 365, and Azure.
Advanced configuration of virtual machines' load balancing along with service cost prediction enabled cost-efficient usage of Microsoft Azure resources.
The design of solution architecture allows our client to scale it through their own effort and resources when required.
The company's business efficiency was boosted by implementing a cutting-edge productivity platform Microsoft 365, including Microsoft Teams – a seamless communication and collaboration tool.
The company's employees received multi-platform 24/7 access to the Digital Workplace and corporate data.
The implemented solution reinforced information security and minimized potential risks by utilizing advanced cloud cybersecurity solutions along with improved user access management.
Our client reduced maintenance costs by repurposing outdated hardware as AVD access points.
We have a solution to your needs. Just send us a message, and our experts will follow up with you asap.
Thank you!
We have received your request and will contact you back soon.