News
Infopulse 2021 Recap in Events and Numbers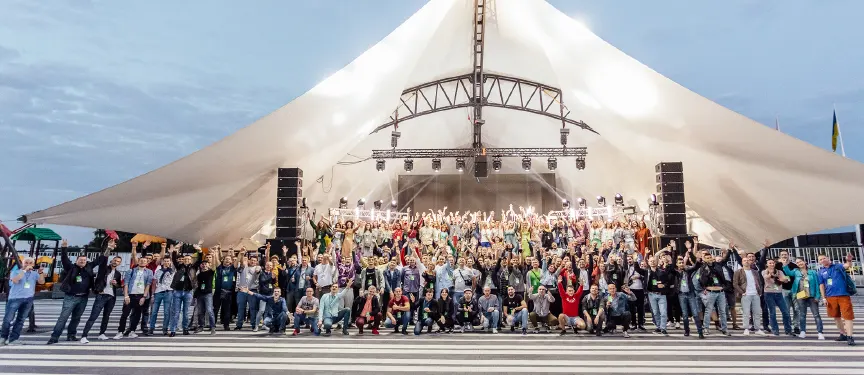 In 2021, Infopulse marked 30 years of hard work and dedication, an anniversary that was commemorated in
a summer festival event
. Despite the offline restrictions imposed by the pandemic situation, the company leveraged digital opportunities to connect with loyal clients and potential customers and deliver successful projects.
Recognition and Achievements of the Top IT Provider
Infopulse's commitment to excellence, highest industry standards, and focus on service quality and maturity unlocked new horizons and were acknowledged by a sizeable number of awards:

Cases of Innovative Solutions and Intelligent Automation
Transitions to remote work and a mass move towards digitalization have set the bars high for companies seeking efficiency and optimization. Infopulse received numerous requests from clients for cloud-based, intelligent, and fully automated solutions.
The cases worth mentioning include:
Webinars for Free Expert Advice on Current Pressing Issues
In 2021, we continued to rely on an accessible and interactive format of webinars to offer our customers recommendations from subject-matter experts and help them learn more about the benefits and capabilities of a specific service or solution.
At Infopulse, we take our knowledge resources very seriously, that is why you can always access any of our on-demand webinars:
Communities Are the Heart of Specialists' Engagement
In 2021, Infopulse celebrated 30 years of hard work and dedication. We thought that the best way to demonstrate the company's path would be through the eyes of professionals who made it possible. Watch a short film to see the highlights of the Infopulse anniversary event.
How about a more light-hearted and cheerful point of view on our company's history? Infopulsers' kids have prepared honest monologues and unexpected answers that you can watch in this interview.
Busy, exciting, and full of new acquaintances and partnerships, 2021 was a great year for Infopulse. Thank you for staying with us throughout 2021!