Article
How Cloudification Will Transform Your Business
Originally published: October 13, 2017
Updated: January 30, 2023
12 min. read
Cloud & DevOps
Cloud computing has transformed the way we obtain services. We no longer use some software to access our bank balance or share your calendar with a friend to fix a meeting. All the operations happen in the cloud as long as we have decent web connection.
Consumers are fond of the cloud, and so does businesses of all sizes. According to the annual Tech Forecast Survey conducted by Computer World, 79% of respondents mentioned that they are currently engaged in a cloud project or have one planned; 58% of responders, who already conducted cloud migration, rated the cloud-based system effectiveness with an A or B for delivering business value.
Deloitte also estimated that by the end of 2018, spending on IT-as-a-Service will reach $547 billion and this expense will represent more than half of overall IT spending by 2021-2022.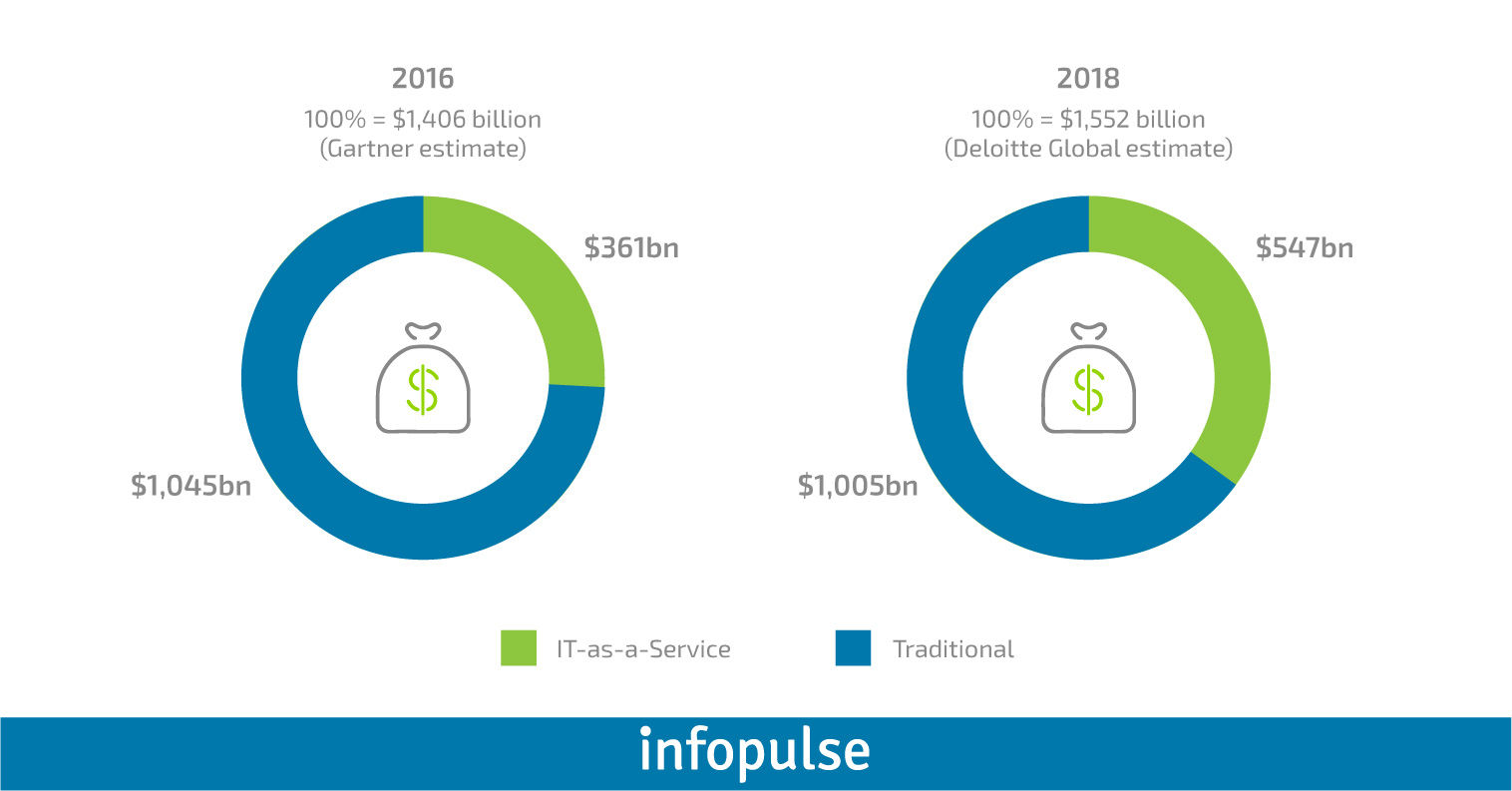 Picture 1. Deloitte Global Estimates for IT Spending Market for data centers, software and IT services ($ billions).
So if everyone is spending on cloud computing, it must be better for my business too? Perhaps, it might be. The following post will help you decide for yourself.
Why Migrate to the Cloud
Considering that you have great on-premises IT infrastructure, the cloud migration process may seem as a costly, unnecessary measure at first. Hence, it's important to understand what is the difference between cloud-based services vs. on-premises applications.
According to the National Institute of Standards and Technology (NIST), there are five important characteristics of cloud computing:
On-demand self-service:
Once cloud services are integrated, you can upgrade and downgrade them as needed without the cloud service provider being involved. Meaning, you can account for new users, virtual machines or services at any time, with changes taking place instantly.
Resource pooling:
The flexibility of the cloud-based model assumes there's always some shared resources to tap into as needed.
Broad network access:
The cloud can be accessed over the Internet from any device, as opposed to using private connections for accessing an on-premises solution.
Measured service:
You pay only for the resources you consume e.g. gigabytes of storage, CPU cycles or any other indicator being measured. You don't need to pay for "dormant" infrastructure that is currently not in usage.
Rapid elasticity:
The cloud capacity can expand or contract depending on your current needs and you will only pay extra whenever the need expands.
Next, it is important to understand what kind of cloud you need. NIST also offers a standardized classification:
Software as a Service (SaaS) –
virtual applications such as CRM, cloud storage, PM software etc;
Platform as a Service (PaaS) –
a virtual environment or platform that allows developers to build applications and services over the Internet;
Infrastructure as a Service (IaaS) –
virtualized computing resources hosted in the cloud and made available to the customer over the Internet.
Most enterprise cloudification projects conducted today deal specifically with IaaS – aka migrating from on-premises servers to the popular cloud infrastructure services such as Amazon Web Services (AWS) and Microsoft Azure.
Let's run a quick comparison of both options.
On-premises Solutions vs. Cloud Solutions: Comparison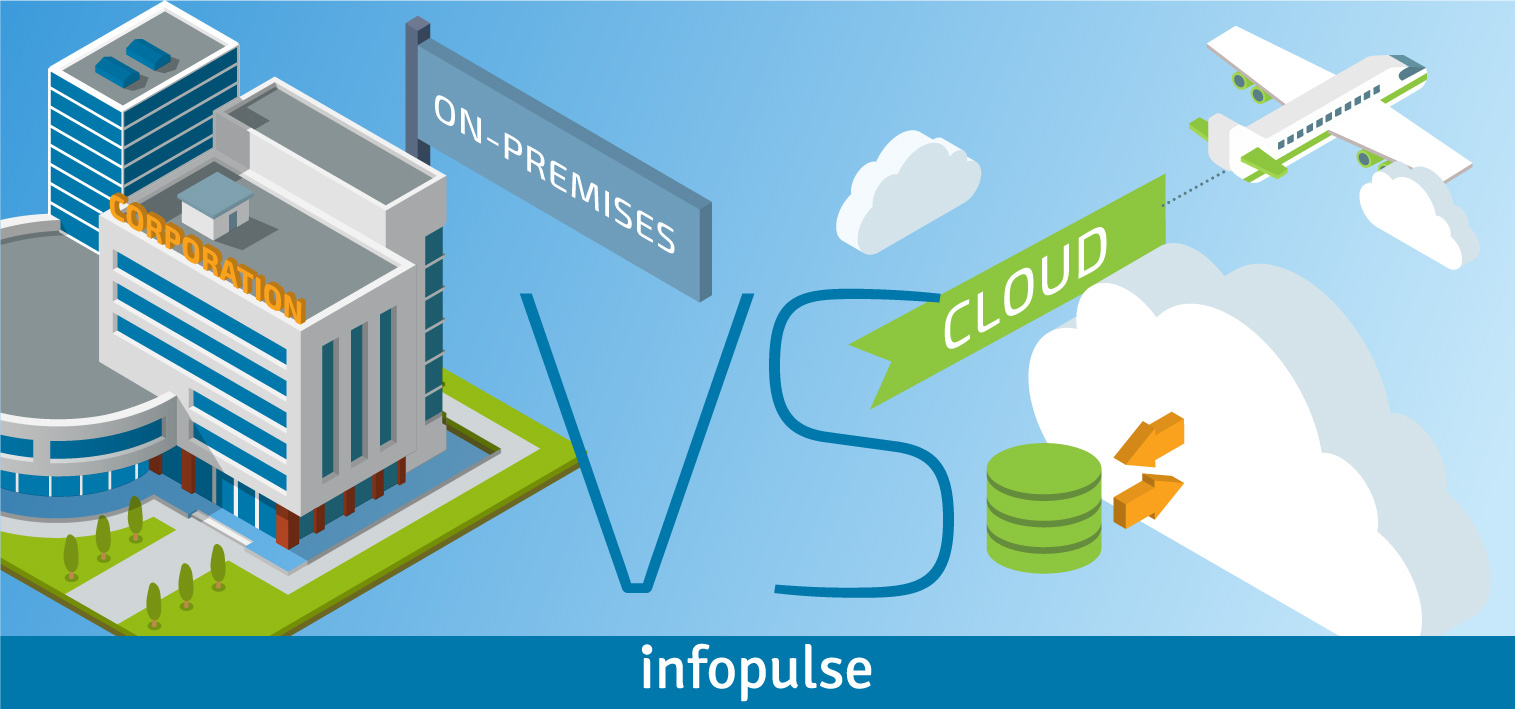 Picture 2. On-premises Solutions vs. Cloud Solutions
Flexibility
Cloud offers more "operational agility", meaning that you can upgrade the cloud capacity as needed depending on the current bandwidth demands. Scaling can occur both ways – up and down almost immediately.
On-premises solutions can be scaled as long as you have the budgets. Scaling costs are much higher and obviously occur at a slower pace.
Disaster Recovery
Cloud service providers often have inbuilt recovery and backup systems in place, which helps business avoid significant up-front investments. In fact, that's why SMB are twice more likely to use cloud-based disaster recovery compared to larger business according to Aberdeen group research.
On-prem. solutions come with higher CAPEX and OPEX costs accounting for data centers and storage, backup, archival and retrieval tools. Often, it is challenging to verify DR plans and implement a single DR across the entire organization.
Support and Monitoring
Cloud solutions do come with 24/7 monitoring, however, you may need to customize the setting based on your needs to get notified of important events in a timely manner.
On-premises systems can be monitored 24/7, however having support staff accessible at all times can be costly.
Security
Cloud security is discussed at length with a plethora of opponents on both sides of the questions. Most service providers have in-built security mechanisms, however, you will need to fine-tune those to match your architecture and create a list of security best practices that would be reverently followed. How secure is the cloud massively depends on the configurations you set and the guidelines you follow to prevent unauthorized access.
On-premises systems are harder to crack from the inside (as you know your people), yet in-house data centers can be prone to external hazards such as power loss, extreme weather conditions, and other unforeseen events.
Compliance
Cloud providers invest largely in meeting all the compliance provisions as their business reputation depends on it.
On-premises infrastructure assumes that you are responsible for ensuring compliance with all the regulations and laws, which apply to your business.
SLA
Cloud service providers will compensate you for any possible downtime and offer financially backed SLAs.
When things go awry with on-premises infrastructure, you are responsible for getting back on track as fast as possible. This often assumes additional significant costs.
Customization
Cloud services assume multiple configuration options to match your business needs, yet you may hit the ceiling with what you can do at some point and certain providers may not support the options you need.
On-premises systems can be tuned as you please after deployment. Your options are limited by the expertise of the in-house specialists.
Costs
The initial cloud migration costs may seem intimidating, however, in the long run, you pay less as there are no equipment costs involved, no salaried engineers to account for and you pay a subscription plan based on the current demand.
On-prem systems assume that you need to purchase hardware, account for its operational costs (maintenance, replacement etc.) and pay for supporting staff.
Now you should have developed a better understanding of the benefits of cloud computing:
Lower cost of ownership; cheaper maintenance fees.
Cloud adoption speeds up application deployment process while reducing infrastructure overhead.
Cloud solutions are more flexible and can be scaled on demand.
Cloud infrastructure is the optimal choice if you are planning to expand operations internationally and cut down the costs of supporting multi-region infrastructure.
Backups and DA can be set to happen automatically without occupying additional storage.
Choosing the Right Type of Cloud
Before going into the tech specs, let's take a look at the different cloud deployment models:
Private Cloud
That's your exclusive virtual infrastructure. It is provisioned for usage by a single company, yet multiple business users (consumers). This is the top choice for organizations that want to take advantage of the cloud architecture without giving up the control over having a private data center. Private clouds can be hosted both on and off premises.
Additionally, it's important to distinguish between the next three types of private clouds:
Software-only solutions are an organic extension of your existing hardware. This solution automates resources supply; manages access to the infrastructure resources and monitors usage. These clouds can be built atop of VMware infrastructure.
Examples of software-only private clouds providers: CA Technologies, Cisco, Dell, Egenera, EMC, HotLink, Hewlett Packard Enterprise, IBM, Joyent etc.
Pre-integrated converged systems stand for a combined bundle of hardware and software packages, which includes:

For a lot of companies, this is the easiest route for cloud adoption as it offers them a relatively simple and fast path towards adopting cloud architecture.
Examples of pre-integrated converged system providers: BMC, Cisco, CSC, Dell, EMC, Hitachi, Hewlett Packard Enterprise, IBM, Microsoft, and others.
Managed Private Cloud system also assumes purchasing a hardware/software bundle from a vendor. The solution will be allocated on your premises, however, the vendor manages it. Specifically, the vendor will provide maintenance, support, upgrades and even remote management if needed. That's an ideal option for companies without the in-house expertise.
Examples of managed private cloud vendors: Citrix, Cisco, CSC, Dell, EMC, HP, IBM, Mirantis, Rackspace.
Bonus Point: Build a Private Cloud Yourself. You can take advantage of the best cloud tools that are open-source and deploy your own cloud. Specifically, you can use a platform like OpenStack or Apache CloudStack. However, you will need to hire experienced developers for such project with relevant background.
Public Cloud
General public could use this type of cloud infrastructure. You share computing resources with other tenants, yet your data remains isolated from the "neighbors". A public cloud may be owned and managed by any type of organization, yet the cloud exists on the premises of the cloud provider.
Examples: Amazon Elastic Compute Cloud (EC2) and Amazon Web Services (AWS), IBM's Blue Cloud and Sun Cloud, Windows Azure Services Platform and Google AppEngine.
Hybrid Cloud
Hybrid solutions take the best of two worlds, meaning your cloud environment consists of a private cloud section or on-prem solution and a public cloud section with mediation between these two platforms.
Here's an example to illustrate the point. Your company is conducting big data analysis to improve customer experience. To save on-prem storage, you can use a private or hybrid cloud to keep all the accumulated business data and deploy analytical queries in the public cloud.
In this case, you don't need to scale on-premises systems to support distributed computing tasks.
While private cloud still remains a top choice among the business owners, the latest Clutch Cloud Computing survey revealed that 80% of respondents are now exploring the hybrid cloud as a future option due to its versatility and the possible cost savings.
Next, let's take a look at different approaches to migration into the cloud.
Cloud Migration: How It's Done Right
It all starts with outlining a clear cloud migration strategy.
Stephen Orban, Head of Enterprise Strategy at AWS, has created this neat chart illustrating the different routes you can take: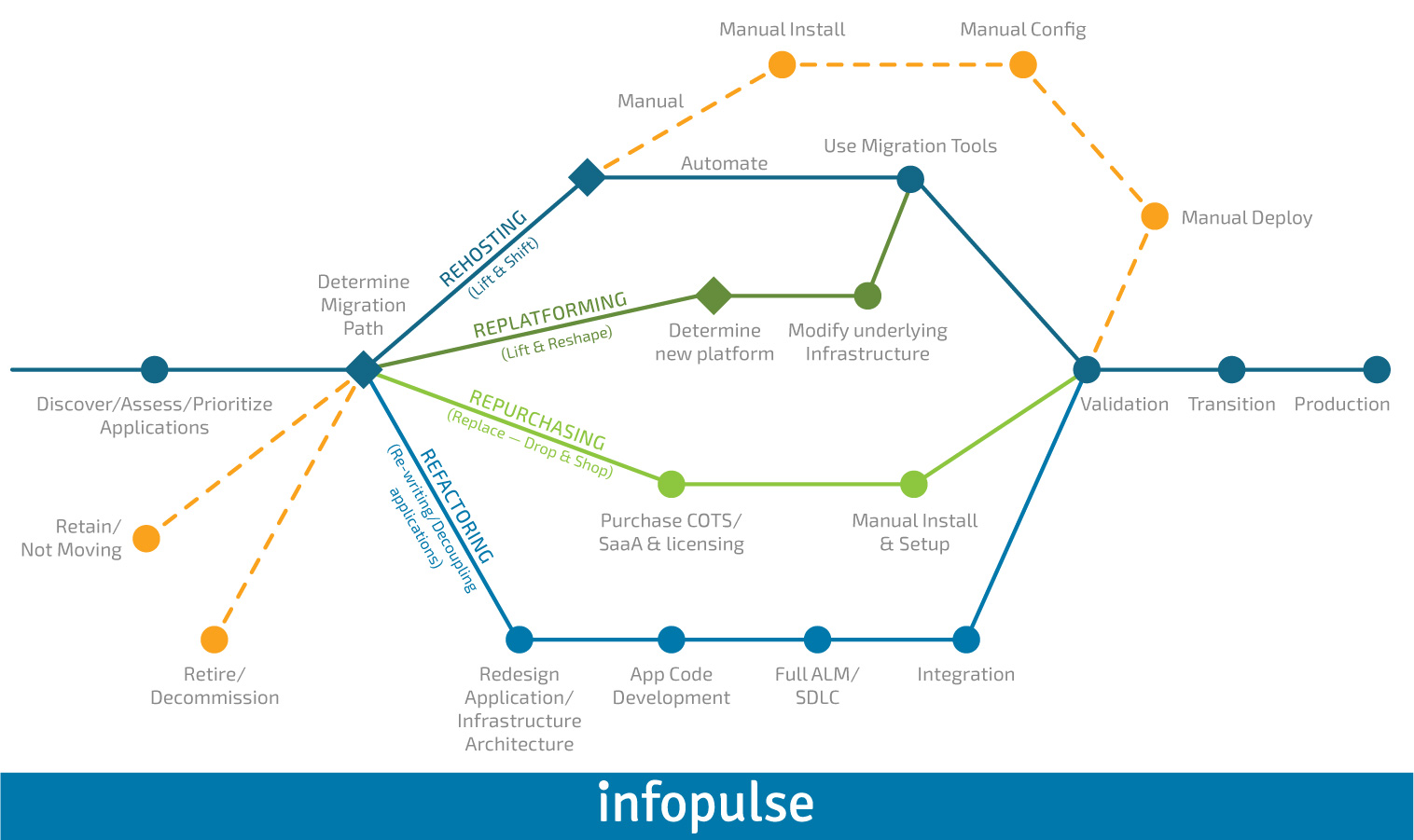 Picture 3. 6 Application Migration Strategies by Stephen Orban, Head of Enterprise Strategy at AWS.
Let's a closer look at these approaches along with the common technical nuances you need to consider on your path to the cloud.
Rehosting (Lift & Shift)
Lift & Shift means that you move a VM to AWS or Microsoft Azure with the same resources (Storage, Network, Database, Compute) as it currently is in the on-prem environment.
Basically, you do copy-paste with no further cloud optimization or re-architecting the product. The obvious draw – you can end up spending more on the cloud infrastructure than needed.
Yet, it can save you some pretty penny on infrastructure costs in the short term and take that time to make your app cloud-friendly without hampering the traffic or data.
Replatforming
This type of cloud migration assumes that you will conduct certain optimizations to obtain a certain benefit, but you do not plan to change the core architecture of your product. For instance, you are migrating to a private managed cloud to take a certain load of managing databases. Or you choose to switch some expensive license software to an open-source alternative.
Repurchasing
You merely move a certain chunk of operations to a SaaS platform. For instance, replace a legacy on-prem CRM with Salesforce. In most cases, the process is relatively self-forwards as extensive documentation is provided by the SaaS platform or the migration process is managed by the vendor.
Re-architecting
When migrating you choose to tune up your product with cloud-native features. Typically, that's the go-to route for scaling an application at an affordable cost or increasing its performance.
In this case, you can also add new product features that are otherwise challenging to deploy in the existing app environment.
Additionally, this will allow you to adopt the continuous delivery model, which in turn, enables your business to:
Deploy new code up to 30% more frequently and with up to 50% fewer failures;
Improve the software development quality by 63%;
Achieve 20% faster time-to-market for new services.
This year our team was among the finalists of the DevOps Industry Awards for helping a state education agency to successfully implement Continuous Delivery and Continuous Integration practices in the Cloud and migrate to a unified Microsoft's stack of technologies. This simplified the customer's IT infrastructure and support, improved business and user experience, and accelerated time-to-market.
Re-architecting is the most complicated cloud migration strategy, yet it's the one that brings in the most benefits at the same time. While Lift & Shift offers cost reductions in the short term, re-architecting allows you to entirely transform your product and make it more competitive and delightful for users.
Infopulse team would be delighted to design a custom migration strategy for your business based on your business goals and current needs. This includes a detailed cost and risk assessment, new infrastructure layout design and cloud implementation (private, hybrid or public) by our specialists.
Previously we have helped a multinational company operating in over 20 countries to migrate multiple business systems to a unified cloud CRM. Discover more insights in this case study.