Article
Perspectives of Nearshoring to Ukraine
Originally published: November 18, 2015
Updated: July 04, 2022
7 min. read
Software Engineering
Back to the future
Just a couple of years ago, innovative ideas such as NFC payment, wearable computers, or cloud computing were deemed as things of far future. Today the future is already here – groundbreaking technological advances changed everyday life of people around the globe for better. At the same time, business remains under constant pressure to deliver solutions faster, striving to meet high customer expectations and to be a strong competitor. Turns out, Ukrainian ICT industry is a part of these trends.
Ukraine: Latest trends and analysis
One of the most crucial factors, affecting the ongoing trends, is a booming industry of extracurricular IT education programs. Ukrainians constantly acquire new knowledge. When choosing their future career direction, many people select IT as their academic major: they study programming, quality assurance, project management to meet the highest demands of the industry. Ukraine has over 800 universities and colleges that produce 30,000+ highly-qualified IT graduates each year.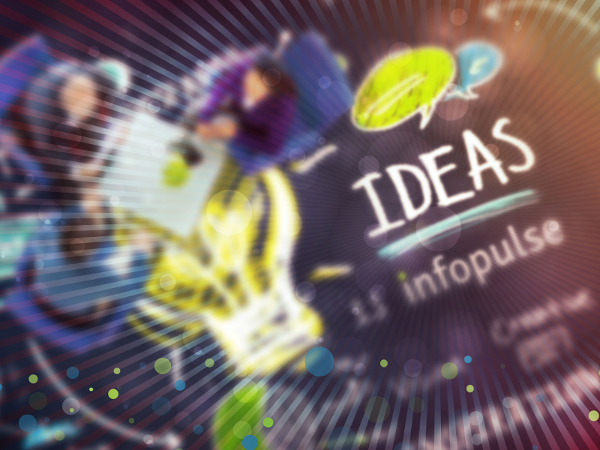 From a cultural and geographical perspective, Ukraine is an integral part of Europe and has always been an important element of the global world. This, along with the aforementioned higher-education boom, are the reasons, why in the past 2 years the globalization of the Ukrainian IT companies has increased more than ever. According to the IT industry watchdog DOU.UA, since early 2014, our ICT industry has grown by 15%. ICT supports government digitalization initiative by contributing into its realization. Moreover, it establishes an effective dialogue and cooperation between the Government and the business. The services constantly improve and evolve, supporting the growth of sales to our western customers.
Another potentially important factor might be significant changes in the local telecom industry. With the introduction of 3G technologies, loud brand and ownership structure changes were conducted. Thus, competition has intensified.
All these factors lay a solid foundation for further evolution of the industry in the future.
Ukrainian culture of innovation and team work
Ukraine offers rich investment opportunities. People work together in client-vendor teams where they challenge each other and discuss the best solutions for business problems. For this reason, we constantly improve our skills and knowledge in customers' business domains to be more proactive in cooperation with our customers. We work closely together with our customers and partners, providing comprehensive product development services.
Projects are effectively implemented in areas of:
Machine to Machine communication;
Social Enterprise;
Real-time Business Intelligence;
Cloud Migration.
A special attention should be drawn to core telecom outsourcing services. We are witnessing a rising trend, with the next-generation network complexity and rising costs prodding Telcos to explore outsourcing opportunities. Our experience shows that we have excellent conditions to expand this business to meet the growing demands.
Another prospective opportunity is Business Process Outsourcing. We see a rising number of these engagements in Ukraine and we expect this business to boom in the coming years.
Reliability and Professionalism
Naturally, considering perspectives of Nearshoring to Ukraine, companies need to make sure their future business partners are reliable. Ukrainian companies excel in Business Continuity Management by effectively managing distributed delivery locations, investing in infrastructure redundancy, and always rely on the knowledge management best practices. To ensure transparency and accountability, we utilize standardized methodologies and instrumentation. Ukrainian IT companies actively open EU delivery centers to stay close to customers, which, at the same time, allows processing sensitive data between partners.
All in all, we believe that Ukrainian IT provides professional and reliable nearshoring services and over the years will get more and more versatile. We make innovation an ordinary thing.