Enable Continuous Learning Culture with SAP SuccessFactors Learning Solution
Originally published: November 08, 2022
Updated: December 27, 2022
7 min. read
Data & Analytics
Business Applications
Digital Experience
Knowledge and technology are advancing at blistering speed. However, the means of coping with those changes are evolving too. Have you noticed how many different learning methods there are nowadays (not to mention numerous types of learners)?
The more global organizations are becoming, the more diverse workforce they employ. And what is the best way to support perpetually learning professionals in a hybrid work environment? – To create a digital environment equipped with a modern and flexible learning management system (LMS). Let's explore what makes SAP SuccessFactors LMS stand out.
New-age Knowledge Workers Require Continuous Learning
When the term was first coined in the 1960-s, a knowledge worker implied a technology-based professional who acquired theoretical education through formal training. Nowadays, this category of employees is much broader and includes not just scientists or programmers but writers, designers, accountants, analysts, and many more. A new-age knowledge worker is a specialist utilizing high degrees of creativity and productivity to develop new products/services and solve complex issues.
The significance of continuous learning is self-evident today and constitutes a huge part of talent development. It can be seen in the LinkedIn statistics from Workplace Learning Report:

Given that we live through an experience- and knowledge economy with over 1 billion knowledge workers, simply equipping your enterprise with digital tools isn't enough. You need to revamp the very approach to organizing labor in the corporate world which is becoming highly flexible. It's fascinating to realize how fast hybrid work environments became commonplace after the COVID pandemic had shaken up the world. In this global digital transformation, empowering workers with all the necessary tools for collaboration and smooth workflows is the first step.
Once you have established means and tools for effective cooperation from anywhere and anytime, you need to do the same for continuous learning. Cultivating and acquiring new knowledge is the new norm, and fostering that practice among modern and diverse knowledge workers is a real challenge. But if you want to stimulate innovation development – you need to create a flexible and rewarding learning environment for your specialists.
Learning Management System for Sustainable E-Learning
With so many continuous learning factors that need to be considered, including all sorts of LMS integrations, SAP SuccessFactors platform, built around workers' needs and motivations, is well-qualified for employee experience management job. In a separate article, we talked in detail about the beauty of this Human Experience Management (HXM) suite that lies in its modularity and personalization.
Here, we will focus on one of its solutions – a Learning Solution – part of the SAP SuccessFactors Talent Management module. This solution is a learning management system (LMS) used to build and implement different learning processes. It's tightly integrated with other modules and can be connected to a user's professional goals or development plans.
Beyond that, a handy Mix and Match configuration of the SAP SuccessFactors system allows for point solutions for business-critical gaps. That was exactly the case with our automotive dealer client, whom we helped by adding onboarding and learning and development (L&D) components to their HR management solution. You can access the full case study here.
Engagement Leads to Productivity
'Living for the weekend' and 'watching the clock tick' are the accurate mottos for the job attitude that a vast majority of modern workers now have. Only 21% of employees feel engaged at work, with the rest finding their jobs meaningless and unsatisfying. No surprises here, as working standards change along with new technology and business climate.
Attaining top performers is still considered one of the trickiest things to do for enterprises, the magnitude of which is reflected in its 'talent war' nickname. Trying to retain them is even more complicated. A good while ago, top-tier companies started investing in and complementing their traditional ERP systems with employee engagement systems. Because being engaged simply means being emotionally committed to the tasks one performs and the organization as a whole.
Having smooth and consistent experiences of learning, development, and growth is what helps employees get into the flow of productivity, creating valuable results for themselves and the company. This idea is strongly supported by 79% of companies that plan investing more in online learning than in instructor-led training. SAP SuccessFactors Learning solution fits this digital-first framework perfectly with its AI-powered recommendations tailored to users' goals.
Some Unknown Valuable Extras from SAP SuccessFactors
SAP Content Stream application by Skillsoft gives employees the opportunity to learn through a multi-modal approach, which allows consuming content in a preferred medium: videos, books, audiobooks, practice labs, assessments – on any device.
SAP SuccessFactors Opportunity Marketplace allows employees to identify new growing opportunities. Based on role recommendations, experiential learning, and development experiences like mentoring, coaching, or project work, your employees can pursue opportunities they value most. This helps foster internal mobility, curiosity, and action to uplift skills and drive high-impact and high contribution careers.
SAP SuccessFactors Learning Features
The SAP SuccessFactors Learning solution equips your organization with a real learning ecosystem. The word 'ecosystem' is key here because the overwhelming volume of information makes it hard to systematize and profit from that disparate data. The feeling of being significantly overloaded by the amount of knowledge is reported by 20% of workers, which translates to cognitive overload and decreased productivity.
So, to transform chunks of information into knowledge and valuable insights, you need a system to develop and manage employees' skills. We are talking about turning certifications, programs, and professional content into expertise and capacity for action.
In terms of the SAP SuccessFactors Learning solution, you will have access to functions such as: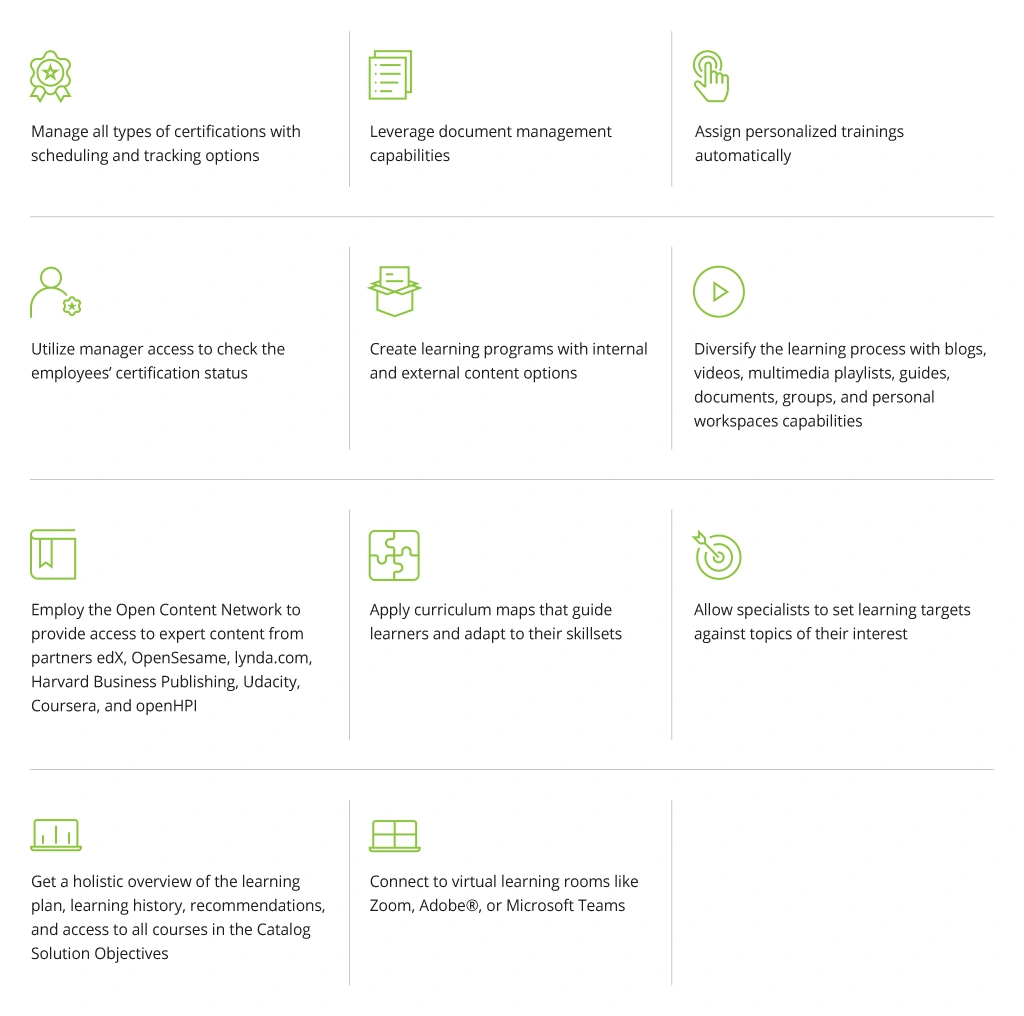 SAP Jam Collaboration, a Hidden Community Gem
Not many speak about or know of SAP Jam Collaboration, an enterprise social networking solution that can be ideally integrated with SAP SuccessFactors LMS. It's built with intuitive UX similar to YouTube and Facebook and serves as a creative and social outlet for corporate collaborative learning and sharing. If you are still hesitant about utilizing the power of social platforms, consider the fact that in 2021, 59 % of European organizations used at least one type of social media for work-related purposes.
In SAP Jam, you can find:
Blogs with learning tips, field reports, or brainstorming notes
Documentation storage, nicely structured and organized
Videos and photos
Chat rooms with many filters
Polls & Surveys (they have much higher participation rates than emails)
Learning recommendations
'Employee of the Month' feature that adds sustainable competitiveness to the team's spirit.
An Example of SAP Jam Feed Settings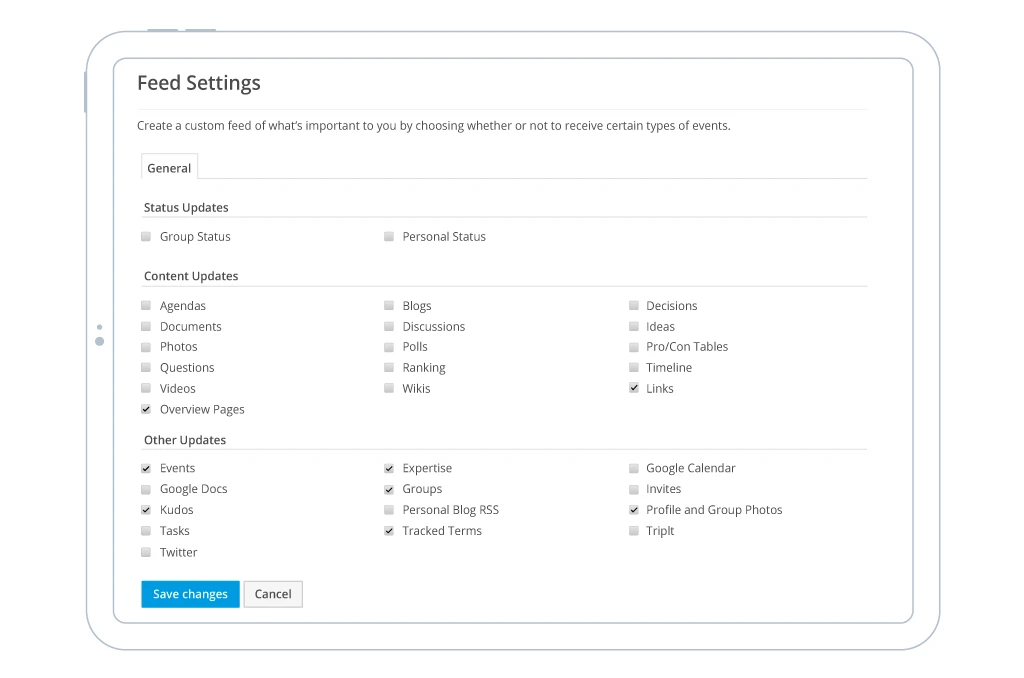 These communities can be created for public or private groups inside your organization. As with every solution in SAP SuccessFactors, you can use ready-made templates or personalize the functions of your solution to address your needs and business objectives.
Custom Email Template Sample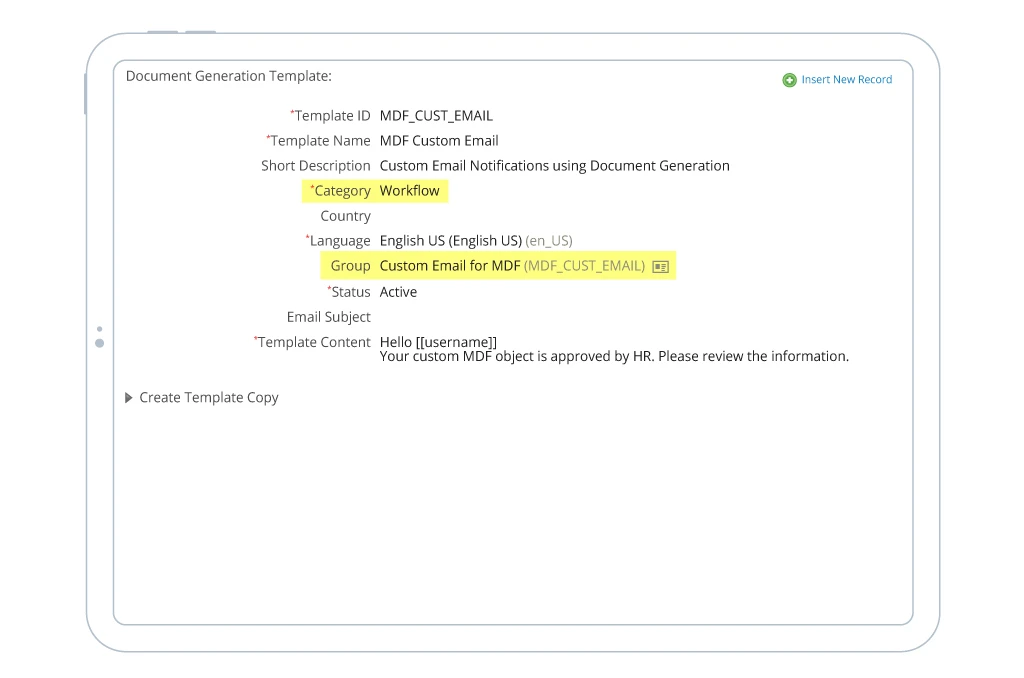 Let's Add Some Value to Your Organizational Learning Strategy
While the future doesn't look that cloudy, the future of continuous learning is definitely in the cloud. And SAP SuccessFactors LMS offers a flexible and responsive platform for your employees' upskilling and reskilling (one of the top 3 priorities in the Learning & Development strategies).
The other benefits of such a solution are obvious, but we'll still list them for you here:
Boosted employee engagement that leads to amplified productivity and performance
Improved regulatory adherence and lower legal risk with automated compliance training
Actionable insights with precise metrics and analytics
A holistic view of talent and skill gap.
Closing Thoughts and Some Advice
Lifelong learning, continuous learning, further targeted trainings – are the synonyms of being future-proof. If your organization is willing to be on a par with the tech developments and stand out in the crowded market, then integrating SAP SuccessFactors Learning solution is the best investment you can make into your sustainable business development.