Fortify Your Defenses: Talks about Security Perimeter
Webinar
April 20,2023
Cybersecurity
Are you worried about the security of your network perimeter in today's digital world? That's a common concern for many enterprises navigating the modern security landscape with its blurred boundaries and evolving risks.
Register to watch a recording of our webinar to discover the most frequent cyber threats and best practices to ward them off through the lens of real-world case studies from the Fintech, Manufacturing, and Energy industries.
This webinar is for:
C-Suite executives and managers – to better understand the potential vulnerabilities of the network and how it affects the company's reputation as a trustworthy business partner. Build trust with customers and gain a competitive edge.
Cybersecurity department heads – to learn about the latest security technologies and techniques to secure the network perimeter. Mitigate security risks and ensure data safety.
Agenda
What is network perimeter and how it looks today
The most widespread threats from malware to devices and outdated software
The most common access vectors for perimeter and identities (vulnerabilities in VPN solutions, firewalls, forgotten servers, and services)
Scenarios of failed security perimeter cases and lessons learned
Identity solutions: Password policy, MFA, Identity protection, Defender for Identity, and possible SOC contribution to identity security
Perimeter solutions: Firewall + VPN, Network scanning, IDS/IPS/WAF, monitoring with SOC, and perimeter penetration testing
Q&A session
Our Speakers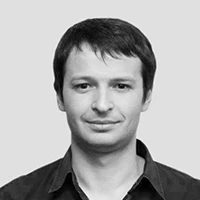 Kostiantyn Losinskyi
Security Expert at Infopulse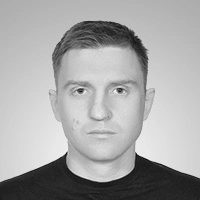 Dmytro Sirosh
Security Portfolio Manager at Infopulse
Immediate Rewards You Get
A roadmap for implementing efficient perimeter protection
Security perimeter best practices according to MCRA
Register to watch the recording
Thank you for registration!
Please follow the link to watch the on-demand webinar