TelcoTalks #1: Communications in Times of Crisis – Story of Vodafone Ukraine
Panel discussion
July 07,2022
Panel discussion
July 07,2022
Cybersecurity
Partners:
About the Partner:
Vodafone Ukraine
(formerly MTS Ukraine) is one of the largest national mobile operators providing 19.8 million customers with cutting-edge mobile voice communications, messaging, fixed data, 3G/4G data, and mobile TV services.
The Ukrainian telecommunications sector in 2022 was and still is impacted by the war in the country. Continuous attacks on telecom networks and energy facilities are causing chaos… In the first days of the invasion, 40 million Ukrainians dreaded that communication would collapse, leaving them without mobile or internet service in anxious times.
But it hasn't. Thanks to a decisive effort of Ukrainian operators under immense pressure.
Having been a partner of Ukraine's top mobile operator, Vodafone Ukraine, for more than 20 years, Infopulse invites you to watch our insightful discussion on telecommunications in times of crisis. We are going to focus on the crucial steps Ukrainian telcos took to keep a country of such size as Ukraine connected during wartime and speak with exclusive guests from the Ukrainian telco industry.
Register to watch a recording of our panel discussion from the Infopulse "Communications in Times of Crisis – Story of Vodafone Ukraine". Learn firsthand about mitigation strategies for mobile operators during crisis times.
Agenda:
Infopulse in the telecom industry: synergizing IT and Telco expertise for 20+ years
The impact of military activities on the business of the national mobile operator: infrastructure and service challenges
National roaming – historical step to connect
Affordable roaming in the European countries and negotiations with western partners
Managing free data: network capacity and performance management
Infrastructure maintenance and relocation
Organization of work and outsourcing for telcos during the wartime period
Starlink: satellite internet as a vital part of the critical infrastructure support
Q&A session
Our speakers: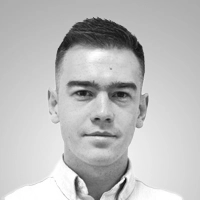 Illia Zavialov
Senior Communications Manager, Infopulse
Viktor Galenko
Engagement Manager, Infopulse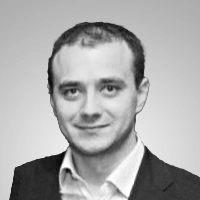 Iaroslav Mykhaliuk
Head of IT Operations Division, Vodafone Ukraine
Register to watch the recording
Thank You!
Please follow the link to watch the panel discussion